Hi there!
How are you all? I've been quiet here on the blog, but keeping myself busy as usual! Baby Aria keeps me busy, and I also have a couple of projects coming down the pipeline that you'll hear about sooner or later. 🙂
I'm still teaching my piano lessons online during these Covid times and practicing physical distancing as appropriate. Here in Michigan, our quarantine measures have loosened somewhat compared to be before, but there are guidelines still in place to keep us safe. I know the specific guidelines vary greatly state-by-state and country-by-country according to the current risk in each area. I hope we can agree it's important to be smart and cautious during these times.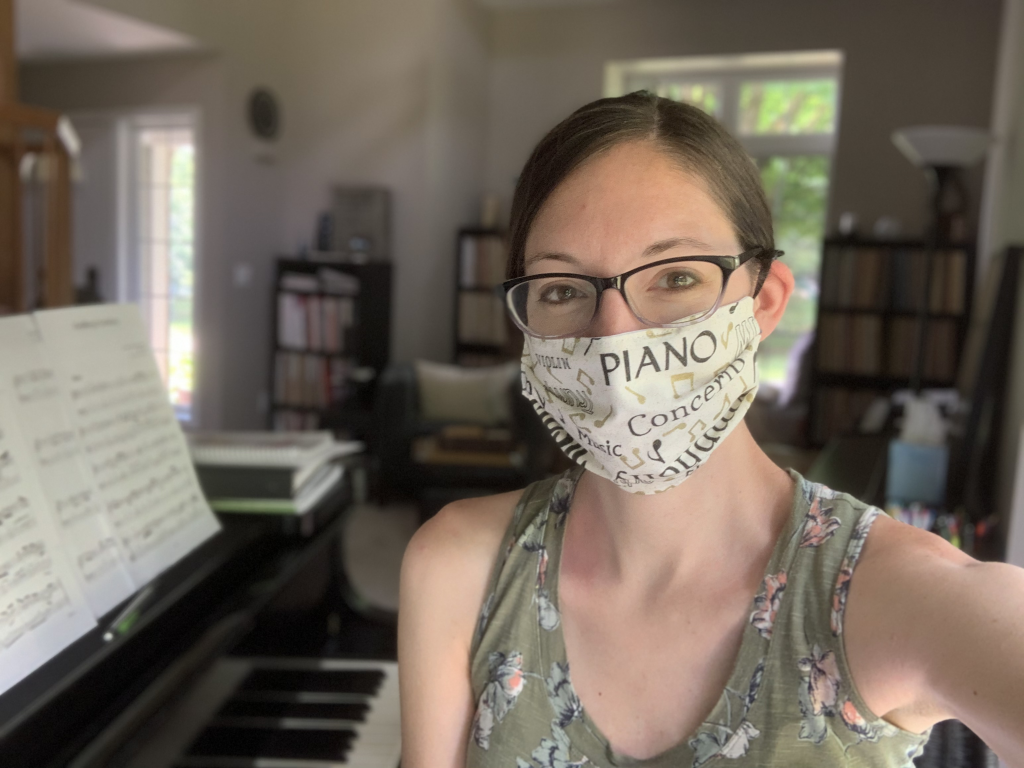 I'd really love to hear from you all about how you are faring and what life during Covid-19 is like currently in your neck of the woods. You'll have a chance to do so — more on that in just a moment!
But first, let me back up and introduce you to my sister, Heather. We are teaming up to offer you a giveaway.
Continue reading

"GIVEAWAY: Music Note Face Masks"