This was definitely a highlight of my summer — hosting a third annual Piano Teacher Retreat! This involved three days and fourteen teachers exploring this year's theme: rhythm and Edwin Gordon's Music Learning Theory (MLT). I can't tell you how much I enjoyed our shared three days of discussing, learning, laughing, and musicking. It was such an honor and pleasure to spend this time with this wonderful group of teachers.
The event was held at my home in Bowling Green, Ohio, August 1-3, 2019. Nine of us stayed overnight here in my home, while the other five were hosted at my colleagues' homes nearby.
These ladies arrived with coordinating black-and-white, and red-white-and-blue! 🙂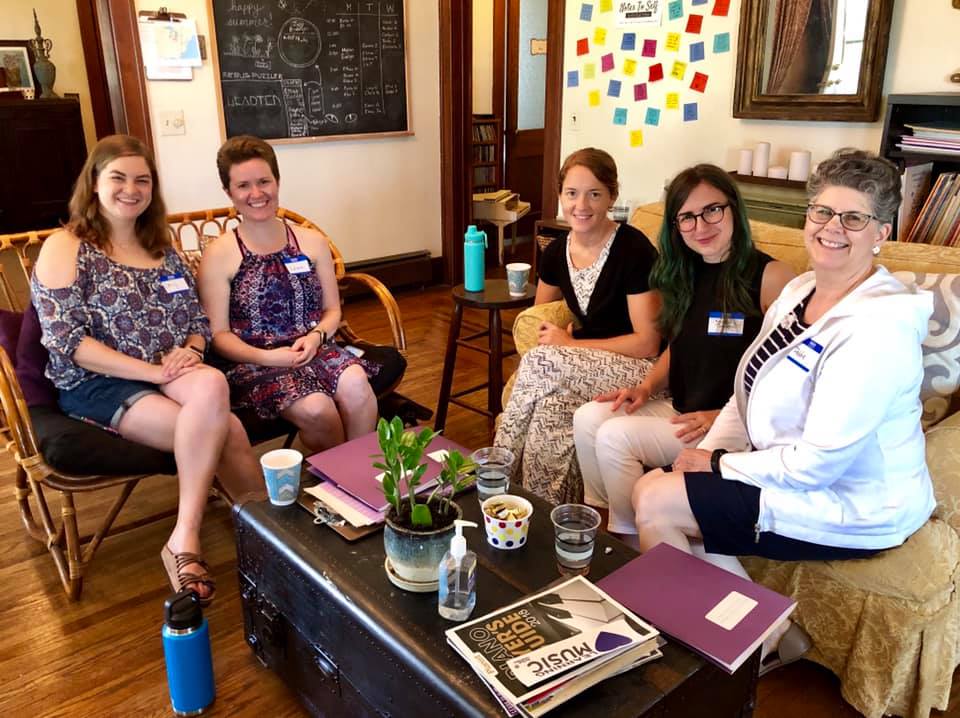 We began our first day by breaking out into small groups to research some introductory information about Edwin E. Gordon's Music Learning Theory.
Continue reading

"2019 Piano Teacher Retreat Highlights"