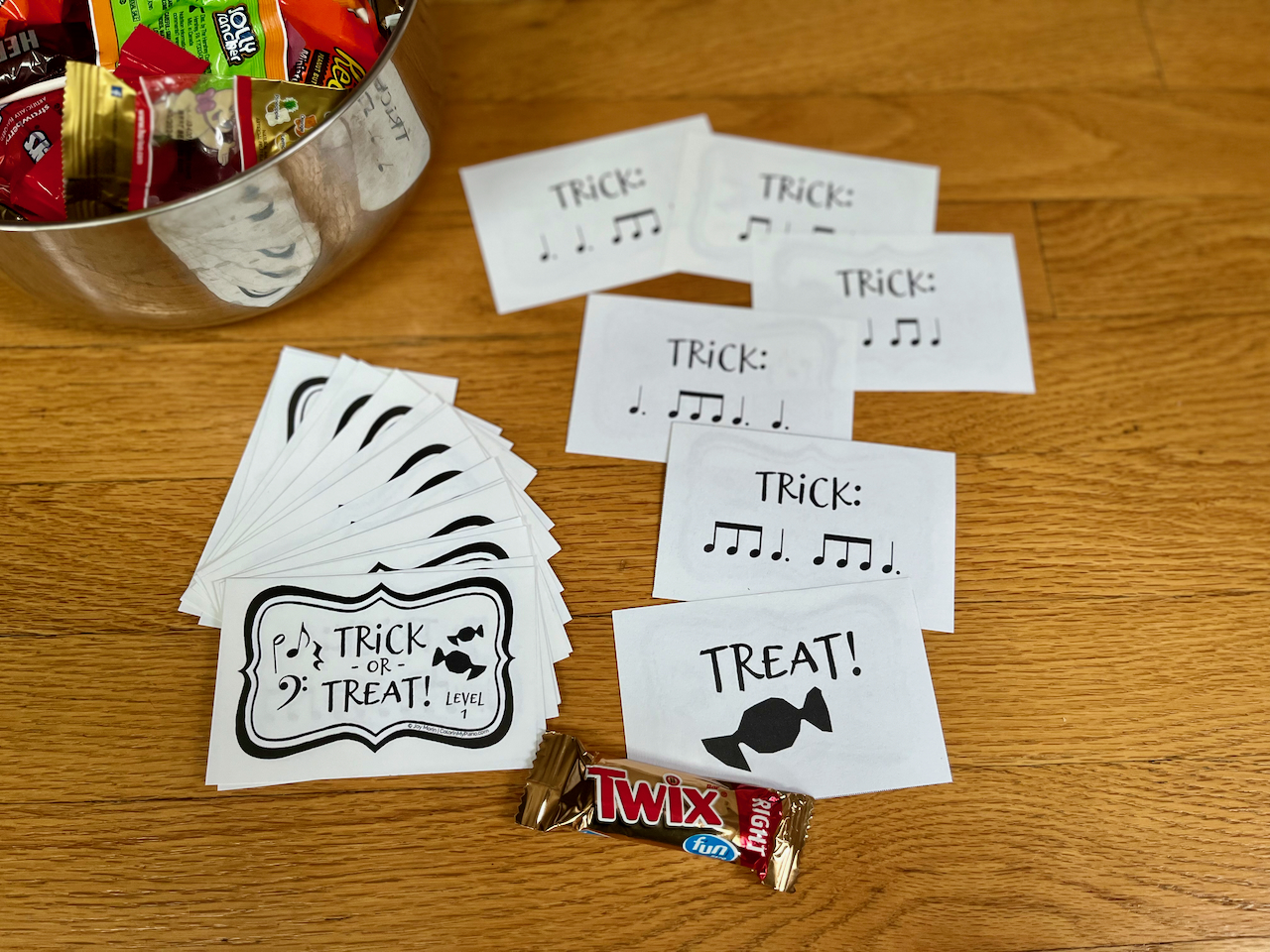 As promised in my last post, today I'm sharing a recent short video of my daughter, Aria, and I playing my Trick-or-Treat rhythm game. In fact, we took this video clip earlier today!
I've been playing this game with Aria daily for the past two weeks or so. I don't ask Aria to read the rhythms on the cards, as I might with my older students. She's three-and-a-half years of age, and my priorities are on developing her ear and musical understanding of that which she hears (i.e., audiation).
So, instead we use a variation of the game where the teacher reads and performs the rhythm pattern, and the student echoes it back. This is a valuable activity not just for young students, but for any student especially as they encounter new rhythm elements. (Read more about how I use this game with my students here.)
Anyway, please enjoy this short video and my time-stamped notes below. I hope you get some new ideas or inspiration from watching our interaction!
Continue reading

"Playing my Trick-or-Treat Rhythm Game with my 3-Year-Old"