I'm so excited to announce today a brand new printable game now available in my shop. This is the Trick-or-Treat! rhythm game!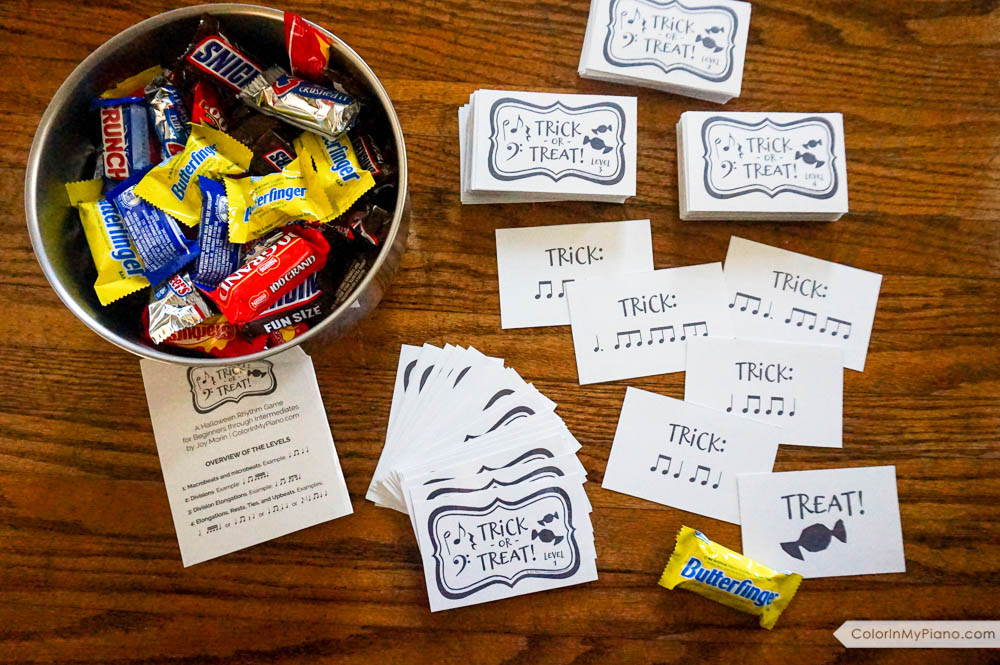 I first started testing this game around this time a year ago. My students were thrilled when I pulled it out again this year!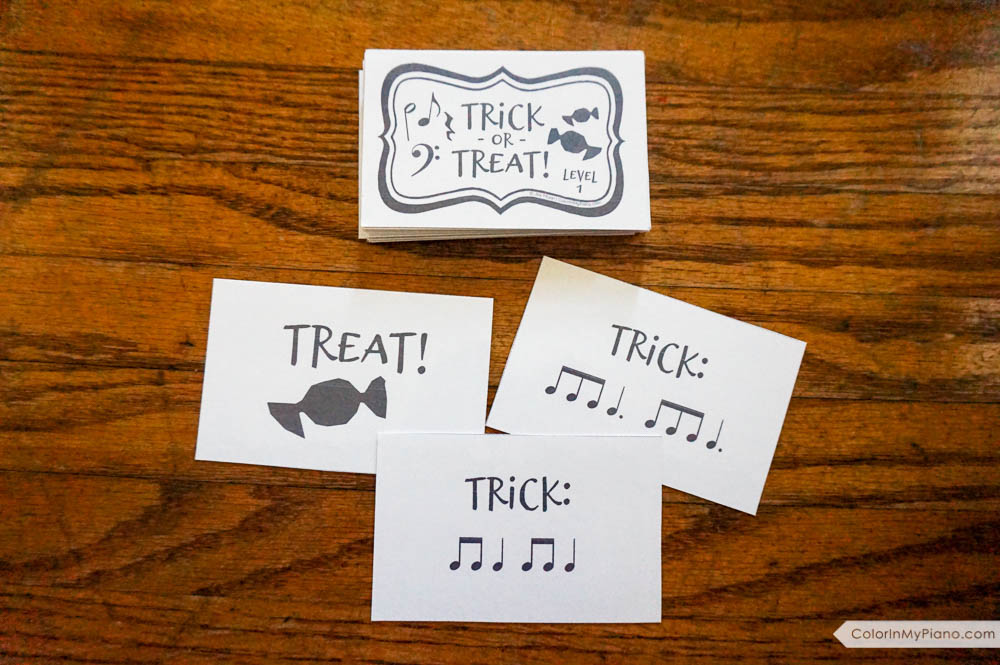 How does the game work?
This is a fun way to spend the first few minutes of your lessons around Halloween time, to improve your students' rhythm skills. Playfully inform your student that you have a bowl of treats — but that they must EARN their treat by playing a rhythm game. 🙂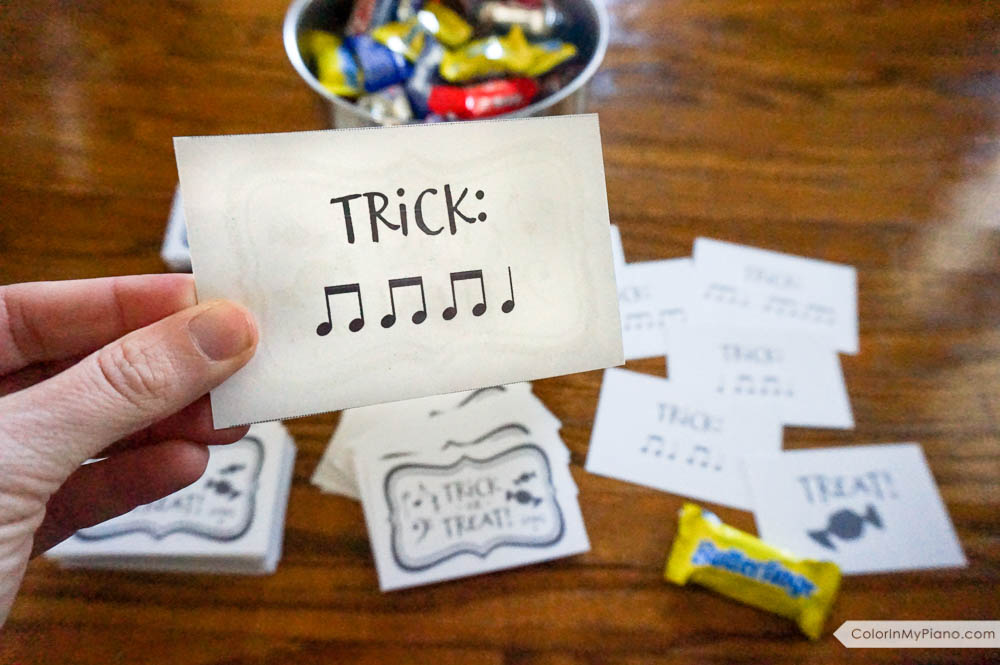 Choose the appropriate deck for your student (Levels 1-4). Explain to your student: There are TRICK cards and there are TREAT cards. When a TREAT card is drawn, the game is over and it's time to choose a treat. When a TRICK card is drawn, the student performs the rhythm on the card and then draws again. To begin playing, fan out the cards for the student and ask them to randomly choose a card.
Continue reading

"NEW in Shop: Trick-or-Treat! Rhythm Game"