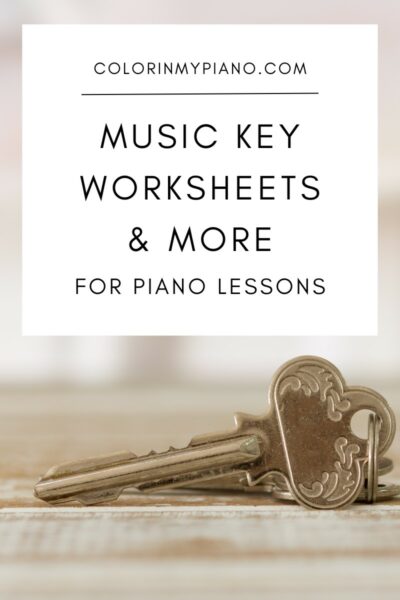 Some months ago, I found some fun faux keys at a craft store for $1 each (pictured below).  I bought 12 of them.  
(Can you guess where this is going?)  🙂
Continue reading to find out what I did with them! Plus, download a free 15-page resource of worksheets and more for major + minor key signatures and scales.
Read on.
Continue reading

"Music Key Worksheets & More"