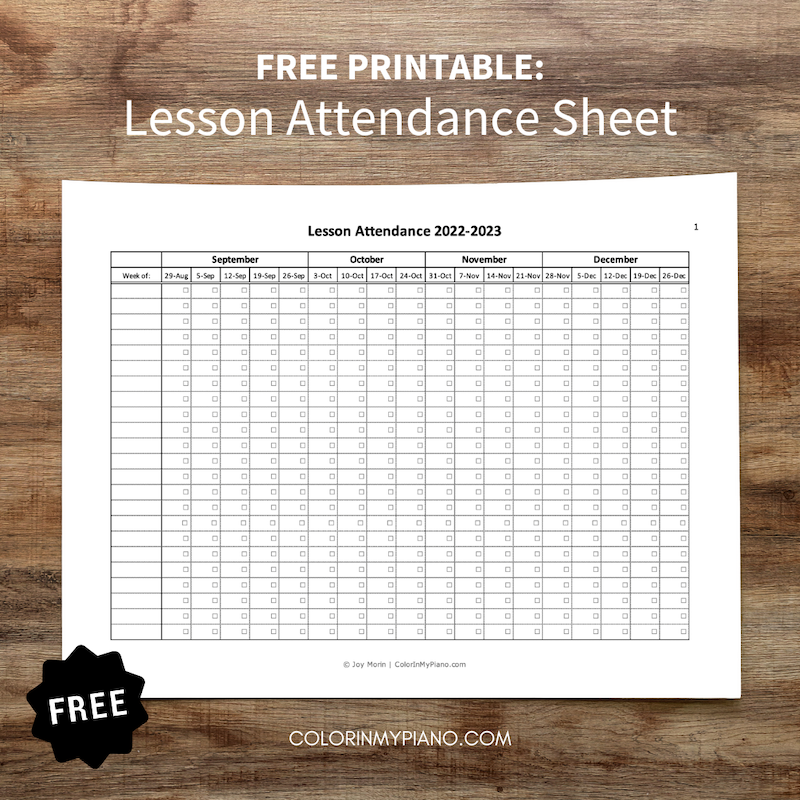 I just updated one of the studio business forms from my Printables page for the 2022-23 school year. It is called the Lesson Attendance & Payment Sheet PDF. Even though I don't personally use this sheet myself anymore (I now charge a monthly flat tuition rate), every year I receive requests from teachers asking if I would please update it for the upcoming school year. And I'm happy to do so!
In case you haven't seen this from before, here is how it works: Write your students' names in the first column. Each week, write the lesson date (in a month / date format) in the column for that week. This is how you can track attendance. The small circles in each cell are where you can write checkmarks indicating tuition payments. Whether you charge by-the-week or by-the-month, you can place a checkmark by each paid lesson date.
Download it below or on the Printables > Studio Business page.
Lesson Attendance & Payment Sheet (2023-24) (138.1 KiB, 36,062 hits)