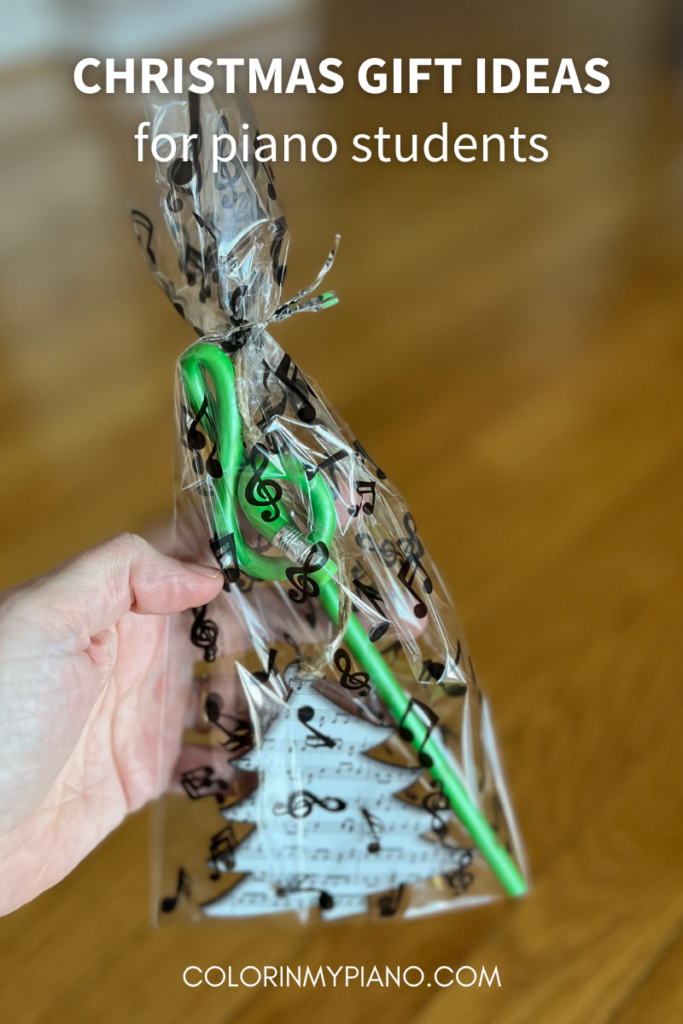 Do you enjoy giving some kind of small gift to your piano students at Christmastime? I do! I enjoy giving something small but thoughtful to make them smile. I try to come up with something different each year.
Note: This blog post contains Amazon affiliate links. Thanks for supporting my blog!
This year, I was pleased to find some really lovely and affordable music-themed ornament options on Amazon. In fact, I could hardly decide which one to go with!
I ended up choosing the wooden sheet music ornaments pictured below, and am very happy with my decision. They are light-weight, but nice quality wood ornaments with a sheet music print and blackened edges. The package comes as a set of 24 ornaments with 8 different shapes: hearts, pine trees, reindeers, snowmen, bells, round ornaments, stars, and snowflakes. You must attach the strings yourself, but they are included.
Continue reading

"My 2022 Christmas Gifts for Piano Students"