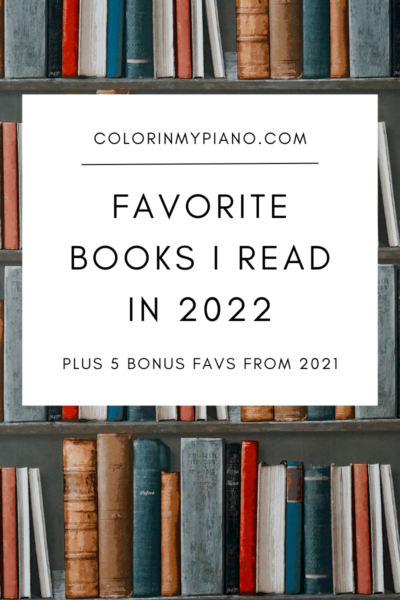 Happy 2023! The new year is here, which is often a time we use to think back over the past year and reflect upon the upcoming year.
While here on the blog I've often shared reviews of books on an individual basis, I thought I'd try a year-end post sharing a variety of favorite books from the past year.
In 2022, I made an effort to expand beyond my usual type of reading and try some books outside of what I'd normally choose. For me, this meant more memoirs and even a science fiction novel. I'm glad I explored, because I found some books I really, really enjoyed.
Something else different for me this year was reading almost exclusively in an e-book format. While in the past, I've been really into audiobooks and, of course, hardcopy books, this year I found the convenience of being able to read on my device using night-friendly settings to be a lifesaver. Being able to read without turning on the lights is nice when you are up late at night dealing with insomnia thanks to pregnancy or a newborn!
I purchased some of these books from Amazon as Kindle e-books. For others, I was able to take advantage of my local library's apps for e-reading — Libby and Hoopla. I highly recommend checking out what your local library has to offer. Or, you can find these books at your favorite local bookstore or online shop.
Without further ado, here's my list of favorite books from 2022…plus a few bonus favorites from 2021.
Continue reading

"Favorite Books I Read in 2022 (& 2021)"