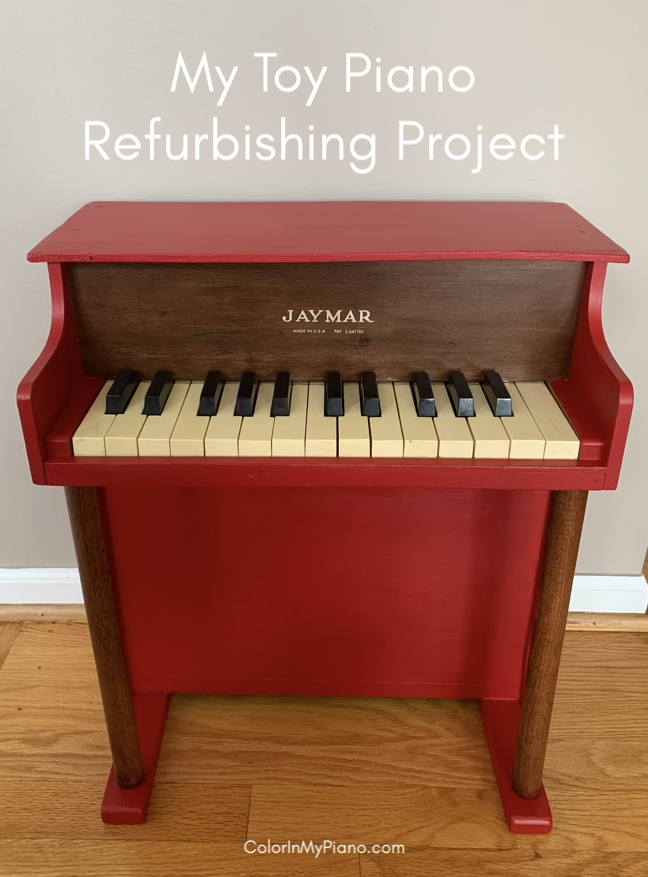 Recently, I've been enjoying a fun DIY project: refurbishing a vintage Jaymar toy piano! My husband saw it for sale on the Shop Goodwill website, saw its potential, and bought it as a surprise for me. The wood case had quite a bit of water damage, but all the keys were playing fine.
I've been sharing about this project on my Instagram, so perhaps some of you have seen some of these photos. If you happen to have Instagram, I would actually recommend viewing the photos there (click HERE). But if you don't have Instagram, please keep reading!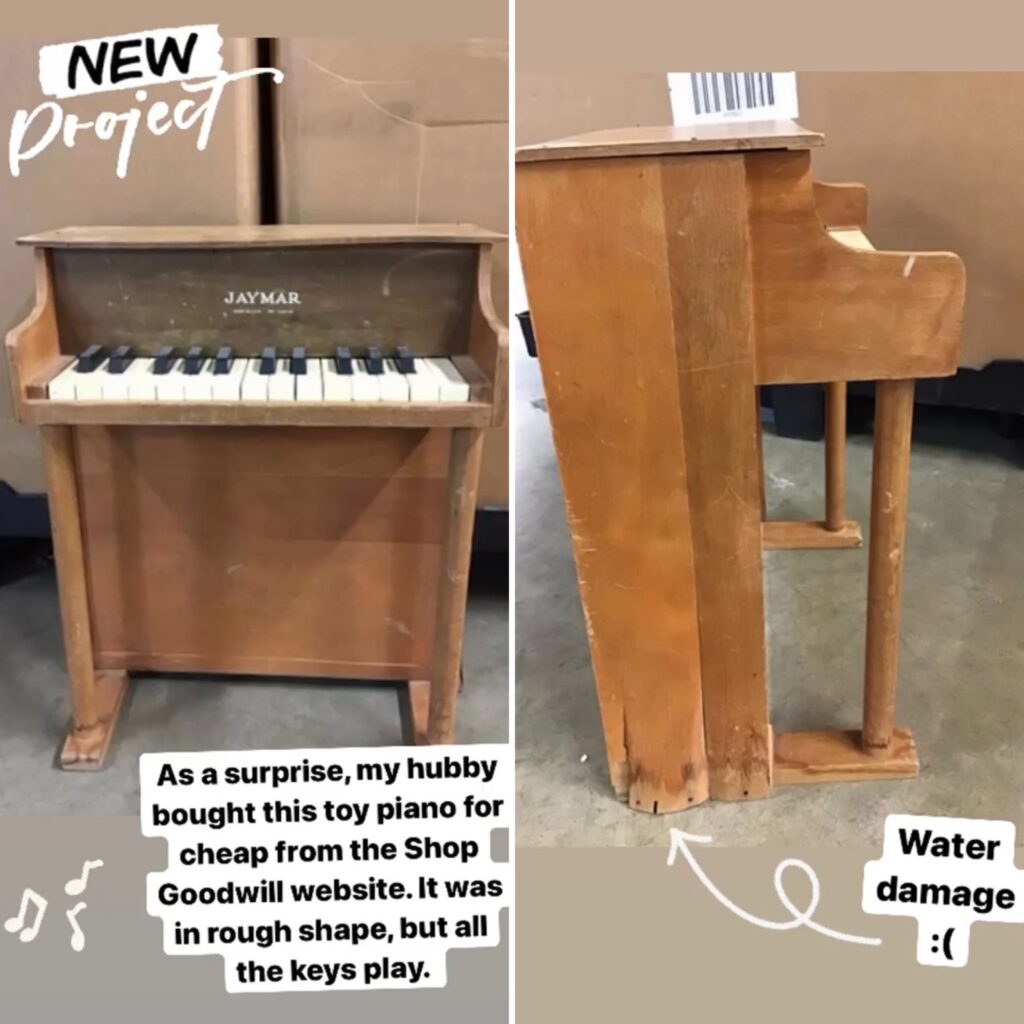 Chalk paint is always a great choice for furniture. It gives such good coverage and provides a nice, matte finish when its done. I had a few different colors already in the house. I went with Scarlet Red.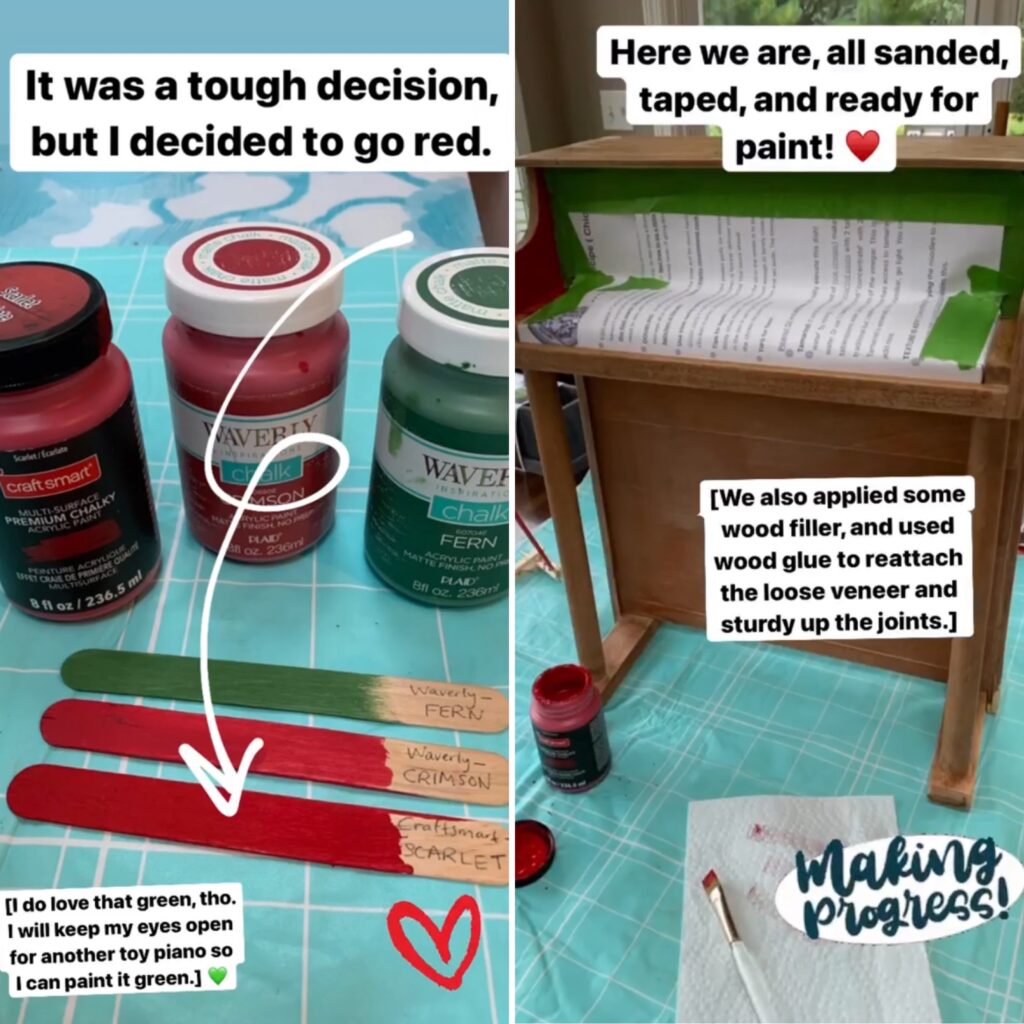 I decided not to paint the legs and fallboard, in order to preserve the "Jaymar" label.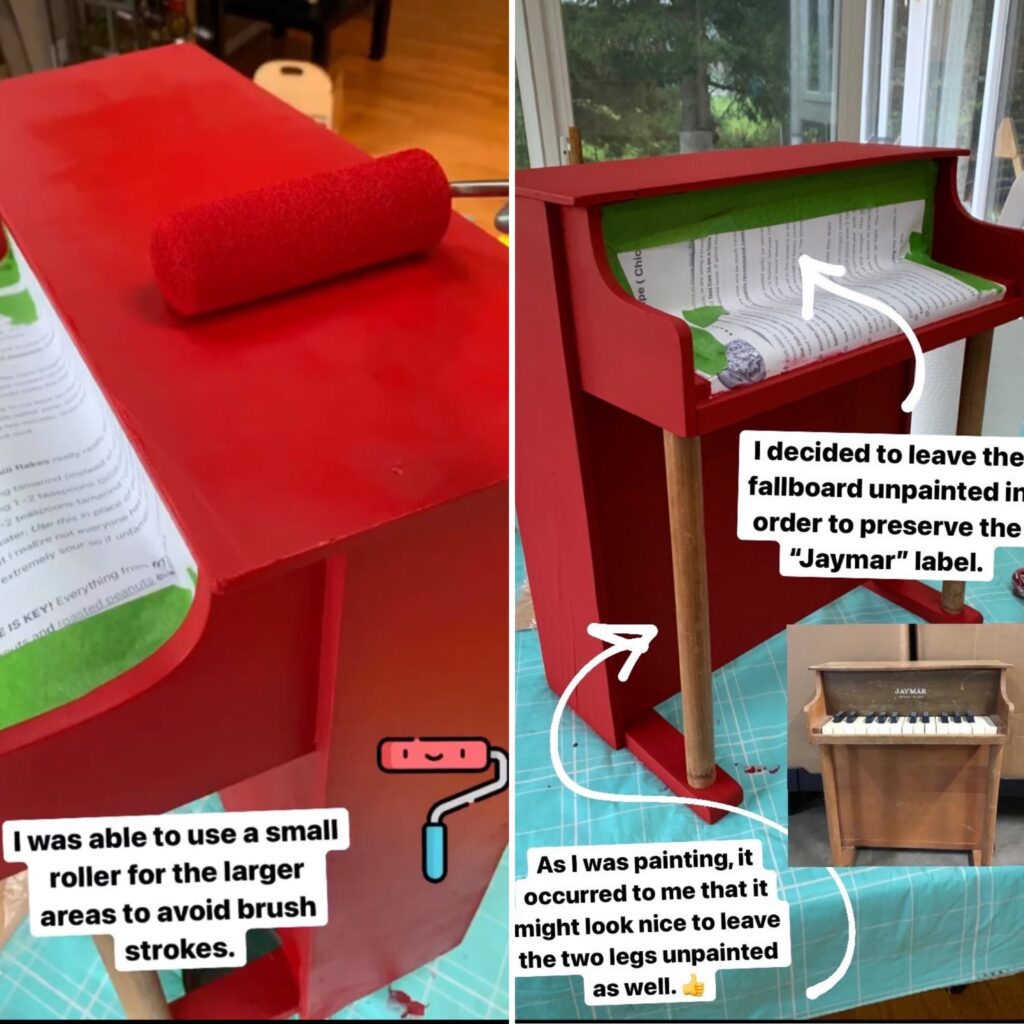 Then, I prepared for staining.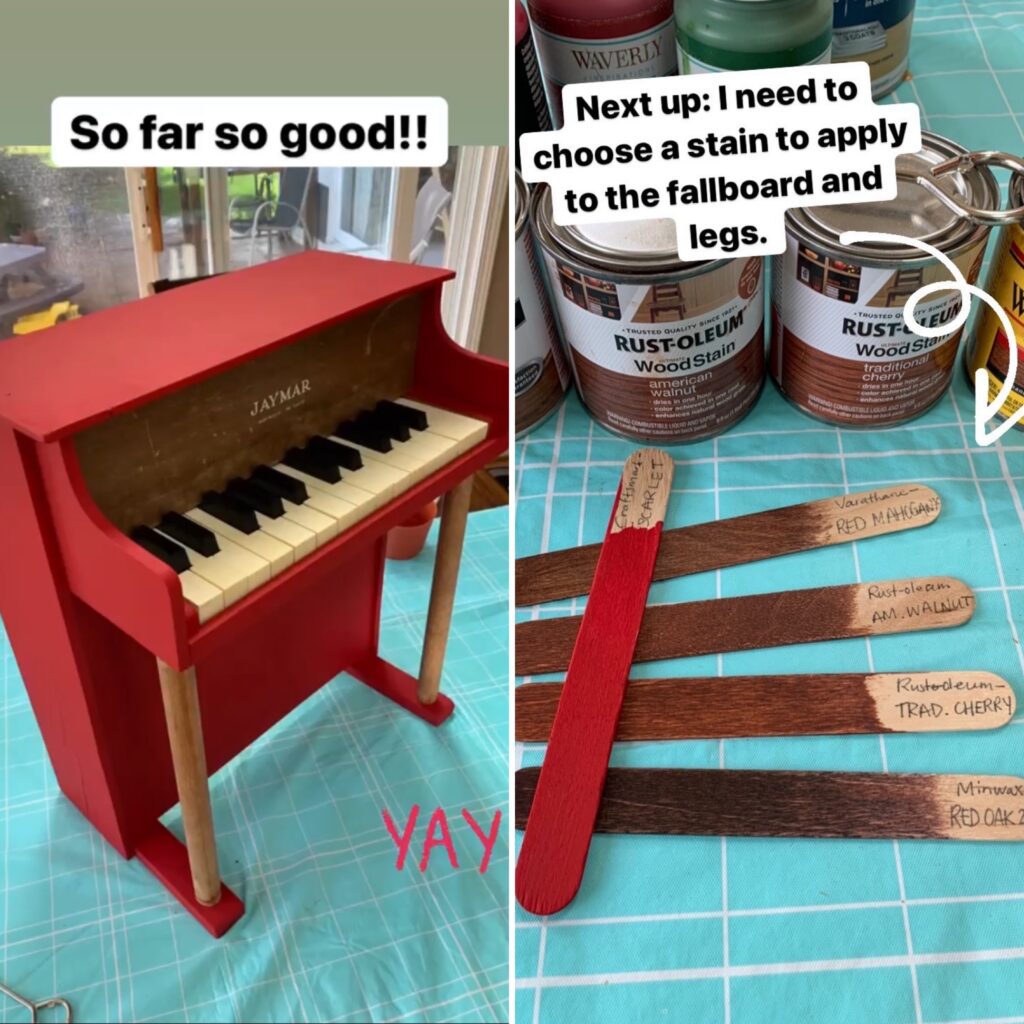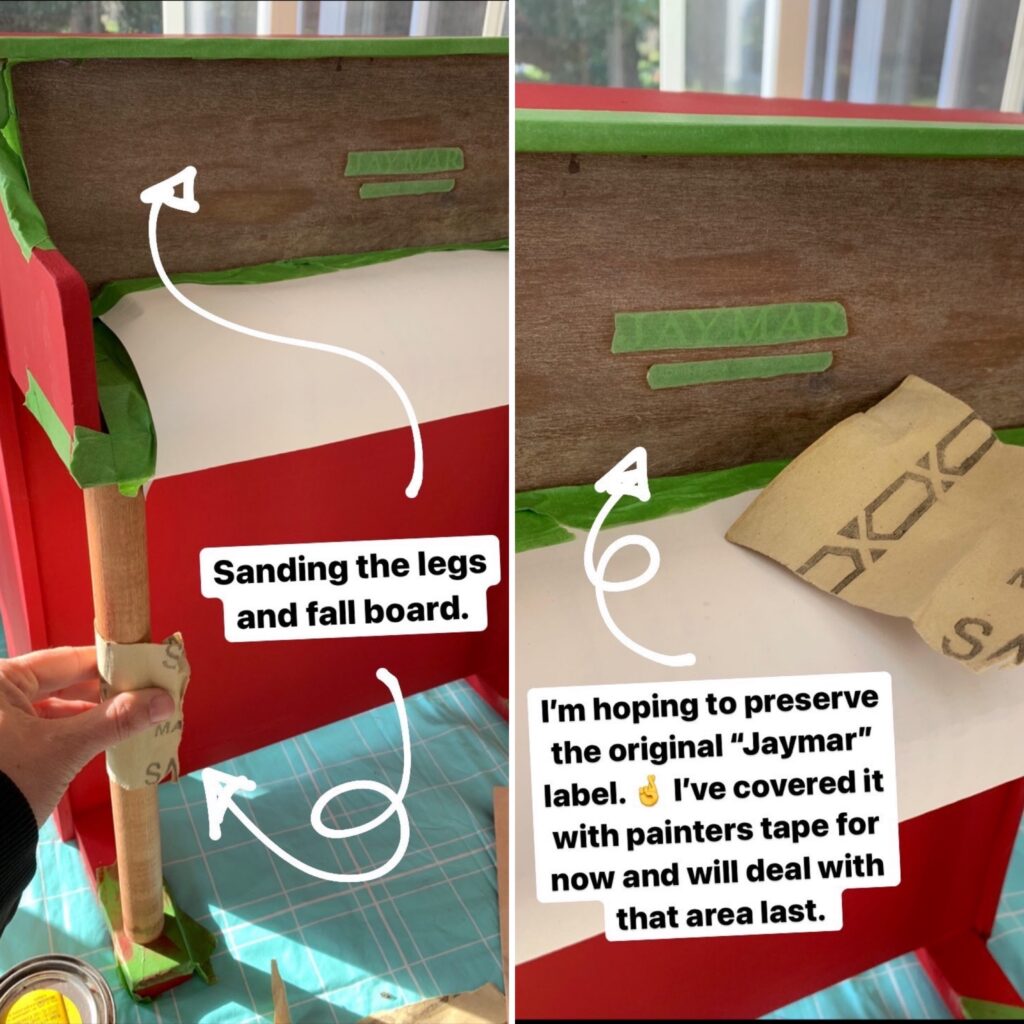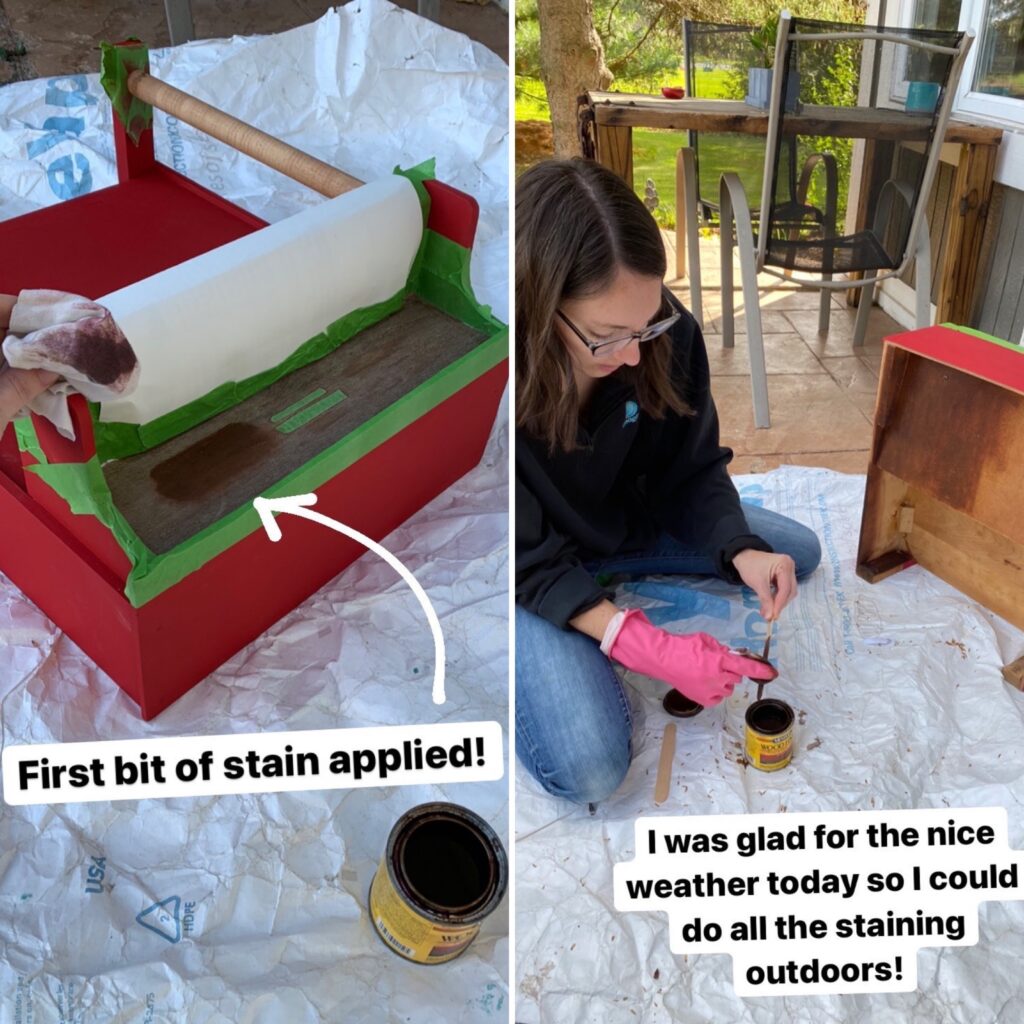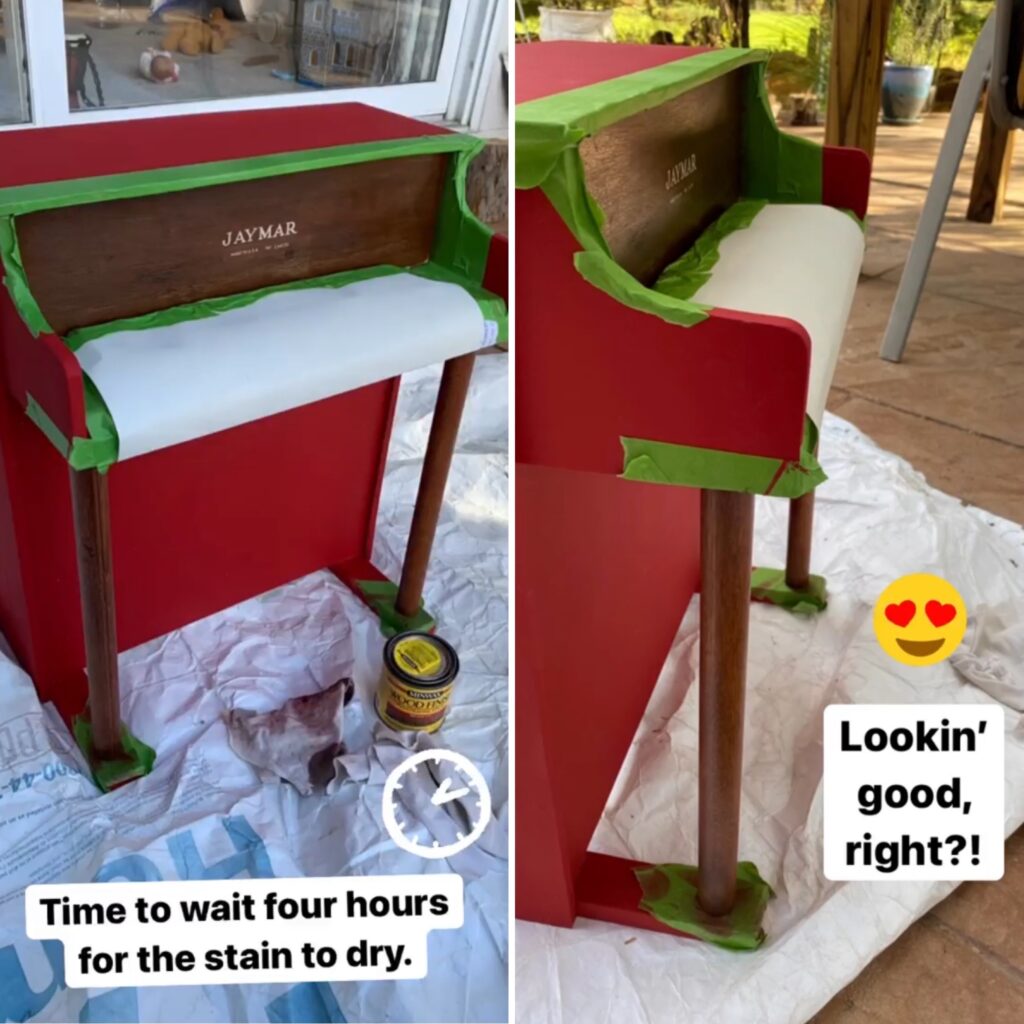 I applied three coats of polycrylic.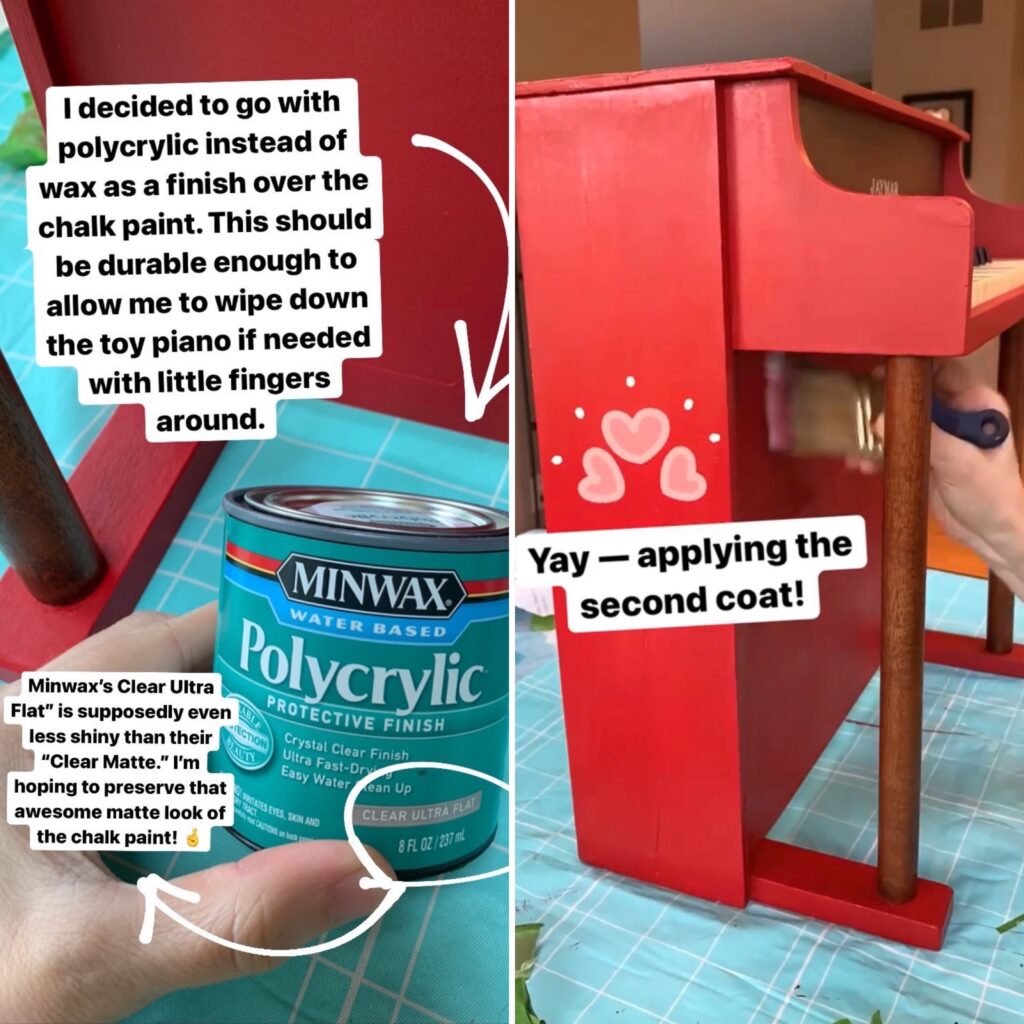 And here's how it tuned out!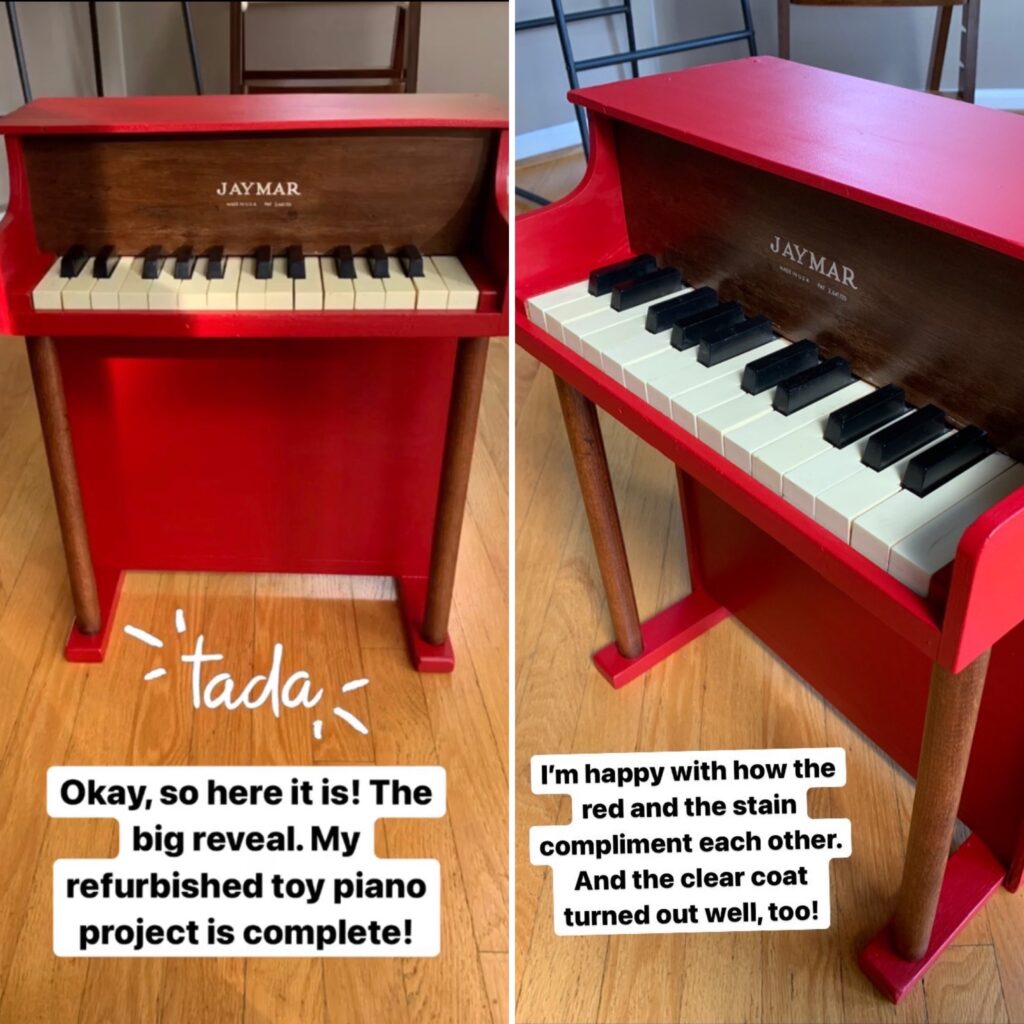 My daughter, Aria, (22 months of age now) is enjoying our new toy piano!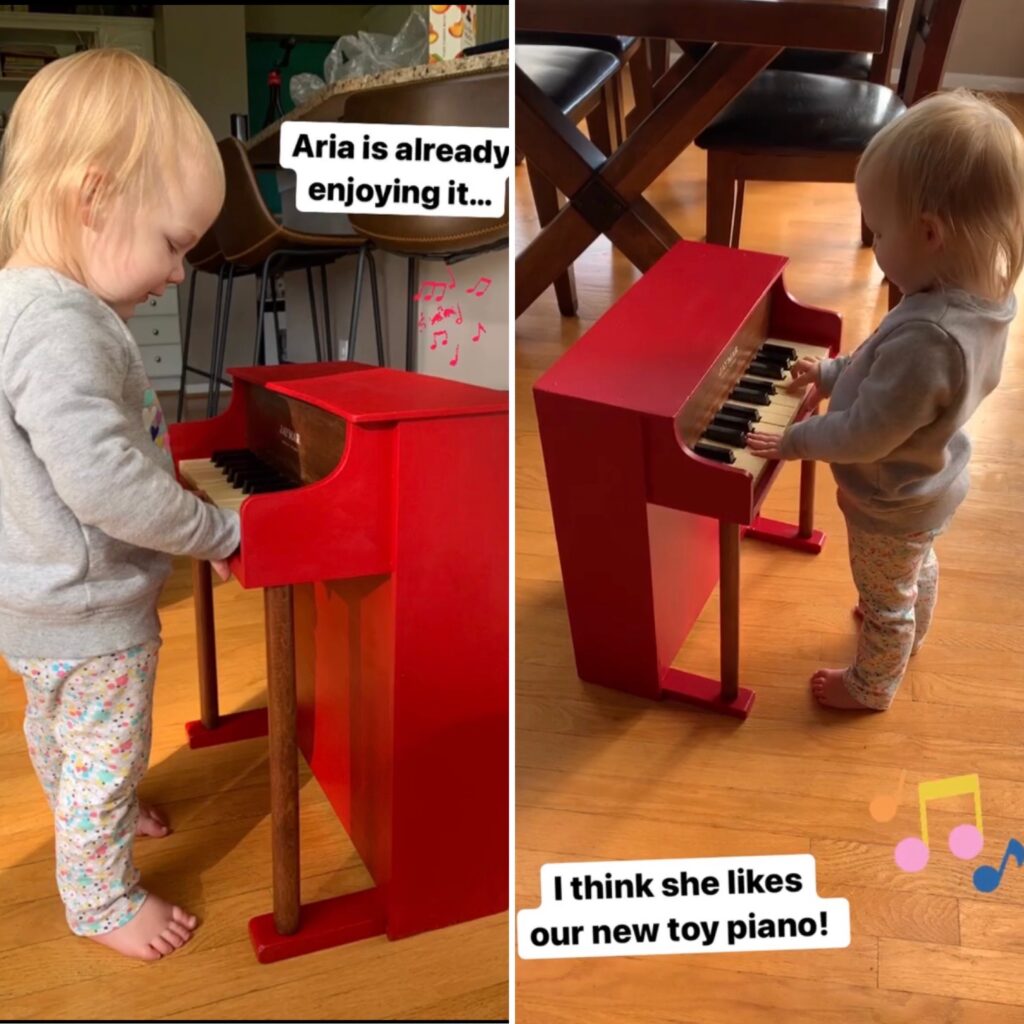 I'm happy with how this project turned out! It actually turned out even better than I expected.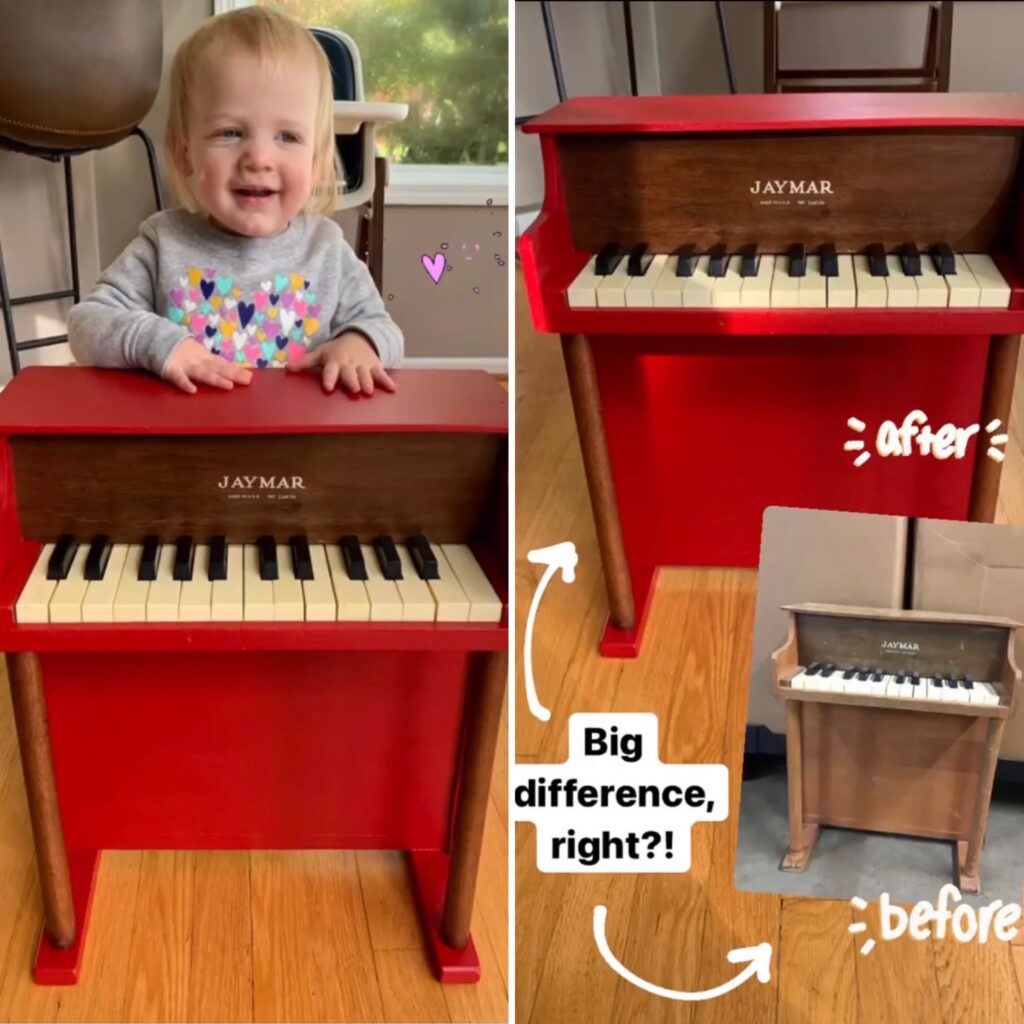 Thanks for checking out my project!
Anyone have any suggestions for pieces I should learn to play on my new toy piano? 🙂 If so, leave your ideas in the comments.
---
PS: One last note about Instagram. I like to post fun updates that aren't big enough to make it to the blog. You'll find little peeks into my teaching, family life with my husband and little daughter Aria, and anything else fun I'm up to in everyday life. I invite you to follow me here!