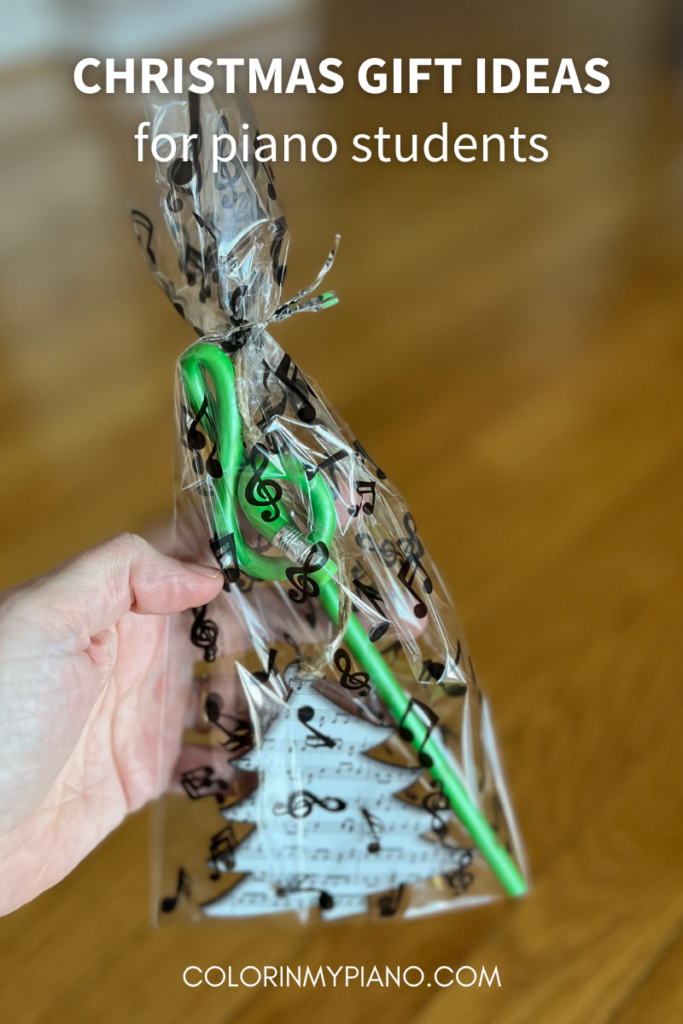 Do you enjoy giving some kind of small gift to your piano students at Christmastime? I do! I enjoy giving something small but thoughtful to make them smile. I try to come up with something different each year.
Note: This blog post contains Amazon affiliate links. Thanks for supporting my blog!
This year, I was pleased to find some really lovely and affordable music-themed ornament options on Amazon. In fact, I could hardly decide which one to go with!
I ended up choosing the wooden sheet music ornaments pictured below, and am very happy with my decision. They are light-weight, but nice quality wood ornaments with a sheet music print and blackened edges. The package comes as a set of 24 ornaments with 8 different shapes: hearts, pine trees, reindeers, snowmen, bells, round ornaments, stars, and snowflakes. You must attach the strings yourself, but they are included.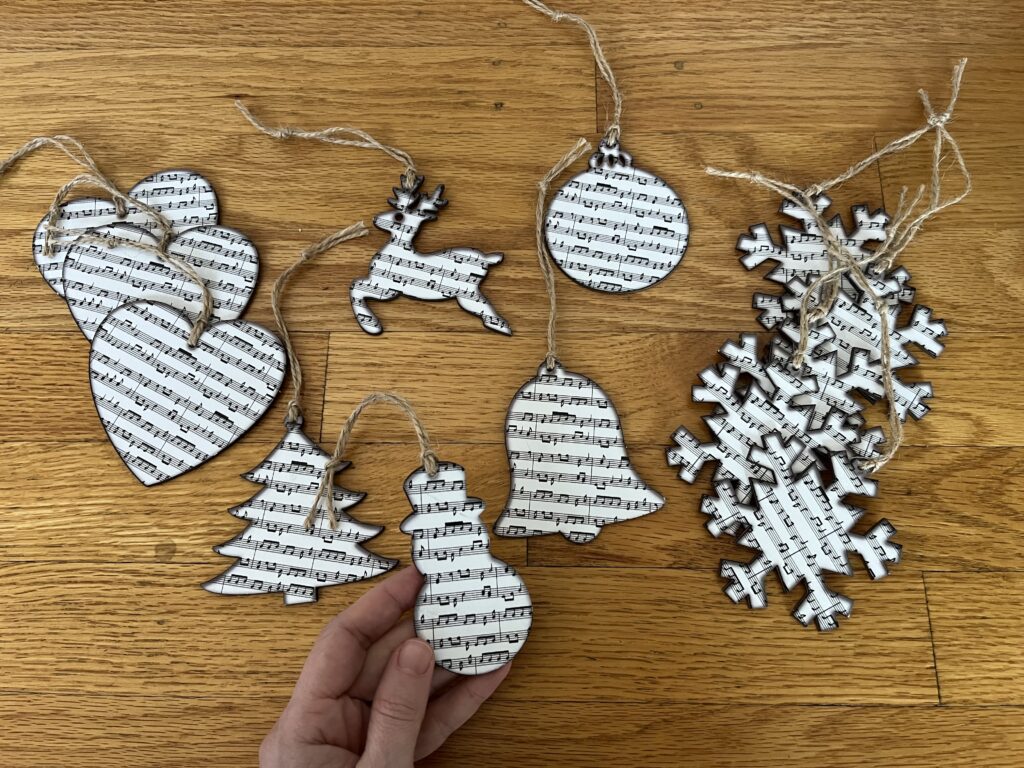 Aren't they lovely? I plan to write each student's name and the year on the back, using a black permanent marker.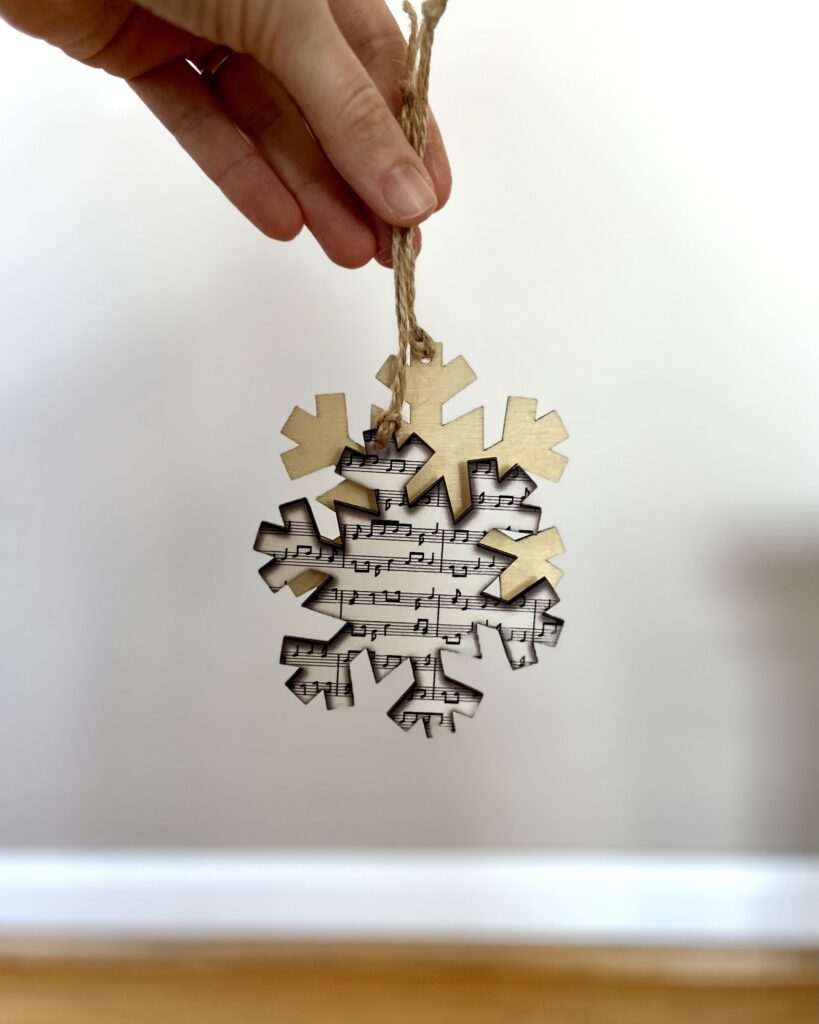 To go along with the ornament, I also ordered treble-clef-shaped pencils (pictured below). These come as a lot of 14, in seven different colors.
To package/wrap the gifts for my piano students, I also ordered transparent music note treat sacks. They come in a package of 100, so I'll be set for the next couple of years, too! I love using these treat sacks for baked goods, too, so I'm sure I won't have any problem using the rest.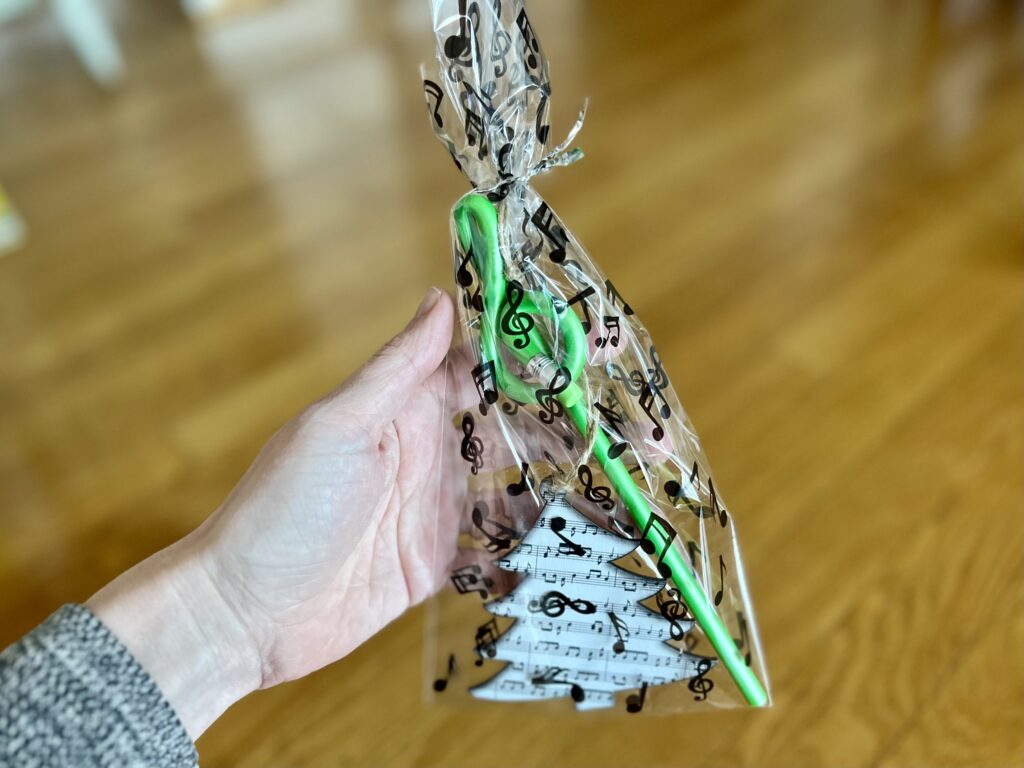 So, voila — this year's student gifts are planned and ready-to-go! I'm so pleased to have come up with such a simple but lovely idea for this year's gifts.
Just in case you're curious to check out the other ornaments I considered…
And here some some really pretty black cut-out music-themed ornaments and note value cut-out ornaments (available in black, silver, or gold).
Tip: If you decide to browse for other music ornaments options on Amazon, be sure to confirm that the ones you are ordering are made of wood. While searching, I noticed that some ornaments were "paper ornaments" and while they are more affordable, the reviews stated they weren't great quality. The ones I've linked to above are all made of wood.
If you don't want treat sacks that are transparent as I've shown above, here's an option that is more opaque.
Your turn: What are some favorite gift ideas you've done for students in the past? And what do you have planned this year?
[Click here to see my gift ideas from past years!]