Happy New Year, friends! I hope you've been enjoying the holidays.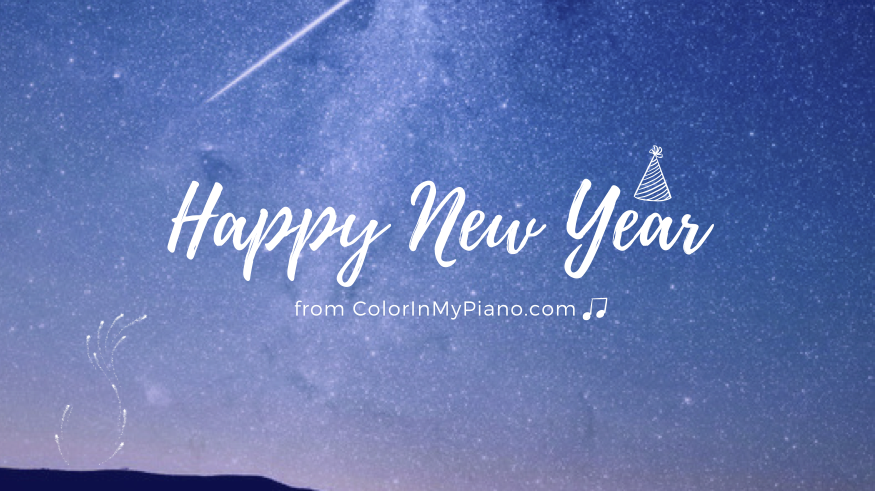 The new year always causes for me a time of reflection — refection upon the previous year as well as upon what the next year might hold.
As far as my blogging goes, I certainly published fewer blog posts in the last couple of years than I did in previous years. I don't necessarily see this as a bad thing — I think the blogosphere and the online community is different now than it once was. Currently, I'm finding myself more active on Instagram than my blog. I would love to invite you to follow me there for those kinds of smaller, quick, fun updates and stay right where you are for the longer-form content here on the blog.
I've been thinking about how my teaching has changed over the years as well. (I began teaching piano around this time of year back in 2005.) There have been a number of important influences that have helped me improve my teaching, and I can see that my students are seeing the benefits. What will the next year hold? Ever more improvements, I hope!
Thanks so much for being a follower of my blog, and I wish you all a happy and healthy 2019.
P.S.: Anybody in Charlotte, NC? I'll be in your area tomorrow (Friday) for a piano teacher presentation! Email or facebook me if you are interested in the details. 🙂