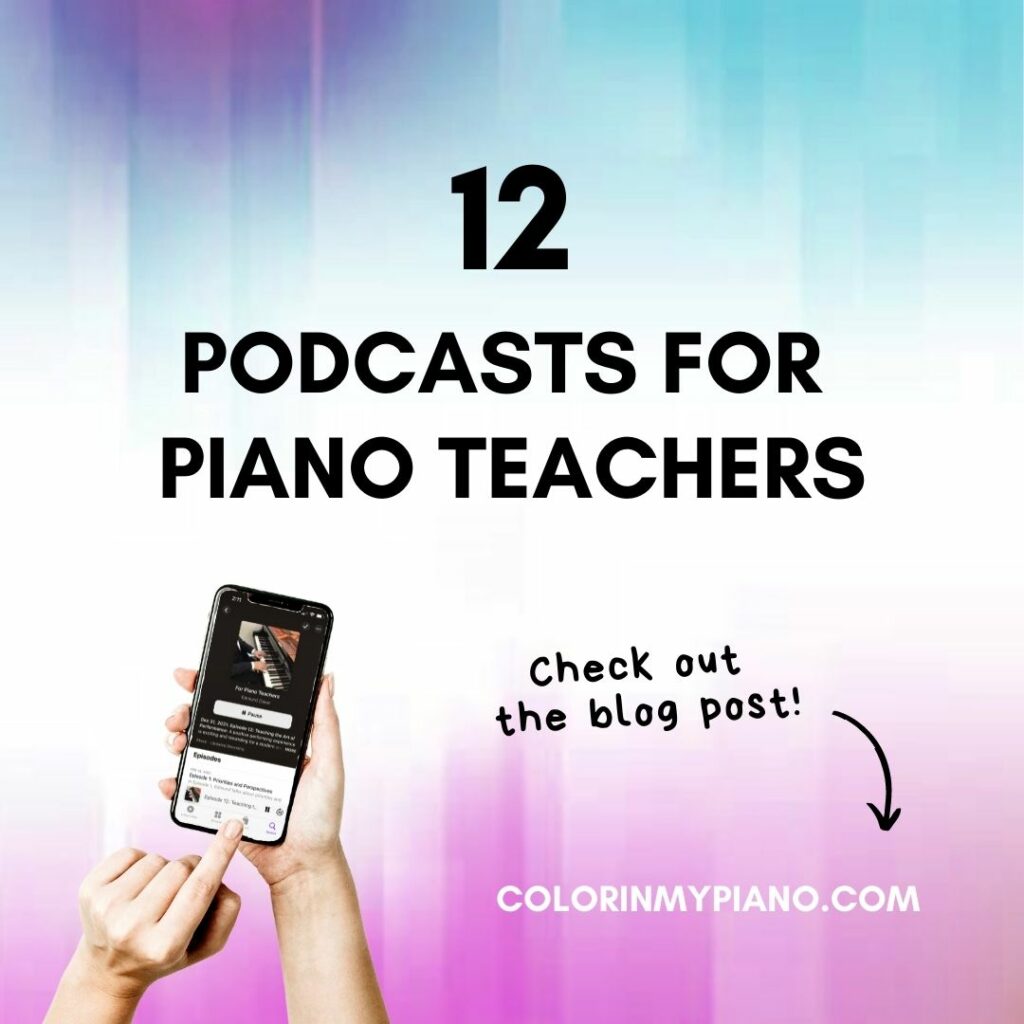 Back in February 2021, I shared 12 podcasts for piano teachers to follow. There's some really great podcasts in that list, so if you haven't seen it I definitely recommend checking out that post before reading on below!
Since then, a number of new podcasts have launched — some of them very recently. In today's blog post, I'd like to share with you another selection of 12 podcasts that are new or have come to my attention in recent months. I've included links to subscribe via Apple Podcasts or Google Podcasts, but these podcasts are also available at Overcast, Spotify, or whatever your favorite podcast app. Just search them up by name.
I'll begin with my must-listen recommendations, and then move into some podcasts I tend to follow only sporadically or am still checking out. I hope you find a few podcasts shows that might interest you!
1.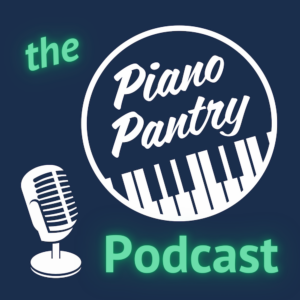 First of all, I'll tell you about The Piano Pantry Podcast — a brand new podcast from my good friend, Amy Chaplin of PianoPantry.com. As on her blog, Amy plans to discuss a combination of topics: teaching, organization, cooking/baking, and more. She has released two episodes so far, and I can't wait to hear more! Subscribe at Apple Podcasts or Google Podcasts.
2.
All Keyed Up with Ben Kapilow is an interview podcast in which Ben speaks with a wide range of professionals about topics that are pertinent to the field of piano teaching. Ben always does his homework thoroughly before interviewing each guest, which clearly shows in the quality of the conversation in each episode. Highly recommended! Subscribe at Apple Podcasts | Google Podcasts
3.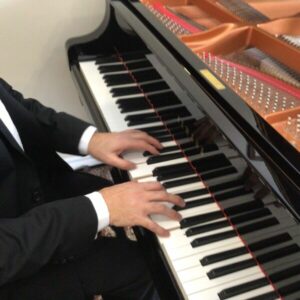 For Piano Teachers is a podcast with Edmund Dawe, a pianist, teacher, adjudicator and lecturer in Canada where he shares his perspectives on piano teaching. Having taught piano and piano pedagogy for over 3 decades, Edmund shares his ideas, experiences and research in his podcast launched in February 2021. To date, there are 12 episodes available. I've really enjoyed the quality of each episode and the variety of topics covered so far. Learn more about Edmund here. Subscribe at Apple Podcasts | Google Podcasts
4.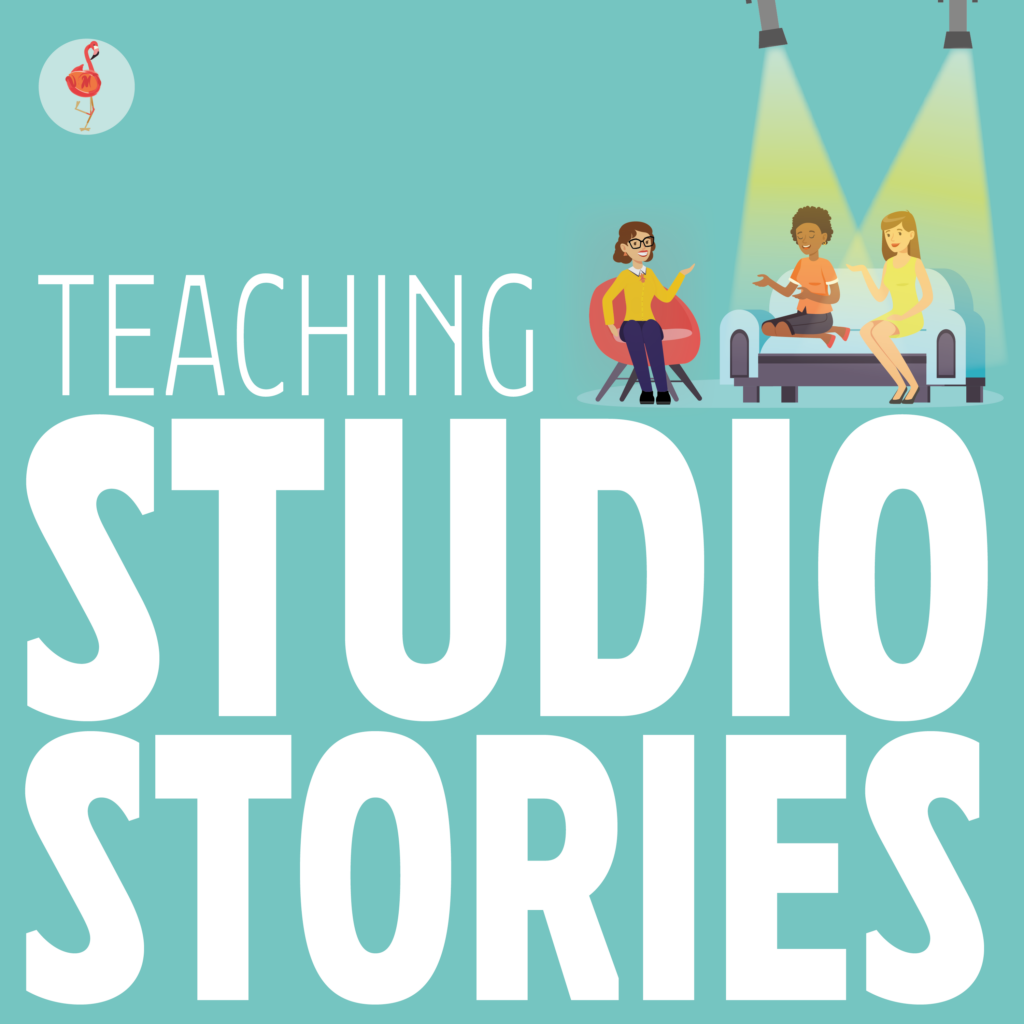 Teaching Studio Stories is newly released — a second podcast coming from Nicola Cantan of Vibrant Music Teaching. This podcast will feature conversations with everyday piano teachers sharing their stories, experiences, tips, and things they've learned. I'm looking forward to relating to these stories and gaining new ideas and perspectives! Subscribe at Apple Podcasts | Google Podcasts
5.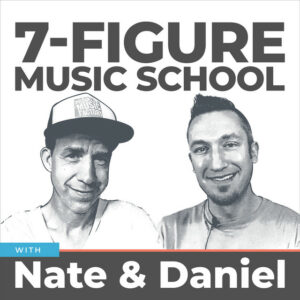 7-Figure Music School is a podcast for music school owners who want to create fantastic margins, hire energetic teachers, and leverage their team's time and talent to create a sustainable business. The episodes feature conversations between co-hosts Daniel Patterson, Founder & CEO of Grow Your Music Studio, and Nate Shaw, Co-founder & CEO of Brooklyn Music Factory. Although my own piano studio happens to be a single-teacher business (just me!), I've enjoyed listening to the first few episodes to gain new ideas and perspectives on mindset, vision, and improving business operations. Highly recommended! Apple Podcasts | Google Podcasts
6.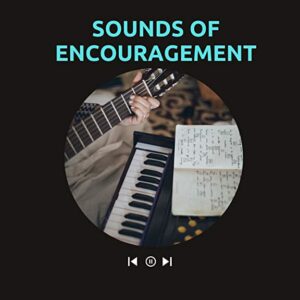 The next few podcasts are ones I've been following sporadically or only recently checking out.
Sounds of Encouragement with Melissa Slocum seeks to provide encouragement from musicians and music educators. You'll hear interviews with music teachers and musicians along with calming and topical encouragement as you face the challenges of everyday life. Find out what sounds and songs encourage other musicians and what keeps them hopeful, moving forward, and creative. Apple Podcasts | Google Podcasts
7.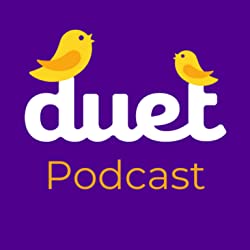 Did you know that the longtime music studio management tool "Music Teachers Helper" has a new CEO and has been rebranded as Duet? (Learn more here.) And Duet has launched a podcast, providing insights from industry experts on how to start, run, and grow a successful music teaching studio. Apple Podcasts | Google Podcasts
8.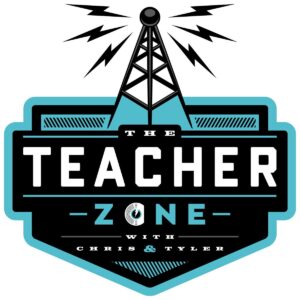 Teacher Zone. The Teacher Zone with Chris Bates and Tyler Marolf is a podcast for performing arts schools and teachers who want to grow their business. Chris and Tyler are not only fellow music school owners, but they have also created a digital management system for music schools called Teacher Zone. This podcasts features conversations between the hosts as well as some of the best and brightest minds in performing arts education and business. Apple Podcasts | Google Podcasts
9.
Enhance Life with Music with piano teacher Mindy Peterson is a podcast offering "a holistic look at the power of music in our everyday lives." Mindy explores the power of music through the lens of science, medicine, sports, education, entertainment, business, service, and history. Apple Podcasts | Google Podcasts
10.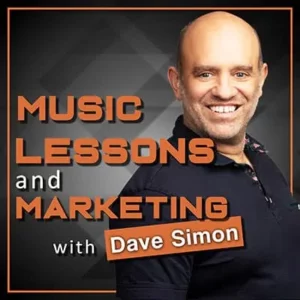 Music Lessons and Marketing with Dave Simon is a podcast for music studio owners or instructors looking to grow their music teaching business. This podcast will teach you how to apply marketing and business fundamentals so you can get and retain more music students. Apple Podcasts | Google Podcasts
11.
Music Lesson Business Academy is a podcast offered by professional drummer for the band, Face to Face, owner of The Music Factory School of Music, and marketing consultant, Danny Thompson. This podcast brings you marketing and business tips for the modern music teaching business owner. Subscribe on Apple Podcasts | Google Podcasts
12.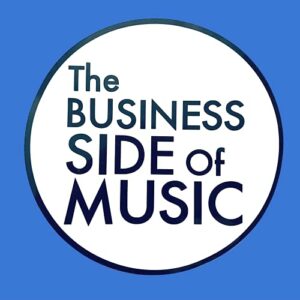 The Business Side of Music podcast is an interview show designed to help independent artists and songwriters better understand and navigate the music industry. 45-year industry veteran Bob Bender talks to successful guests from every corner of the industry about their careers to discover the things they did right as well as the lessons they learned from any mistakes they made. Not all of the topics discussed on this podcast are directly applicable to what I personally do as a piano teacher and blogger, but I've listened to few really interesting episodes here-and-there. Apple Podcasts | Google Podcasts
---
Are you into podcasts? Please share your favorites in the comments below!