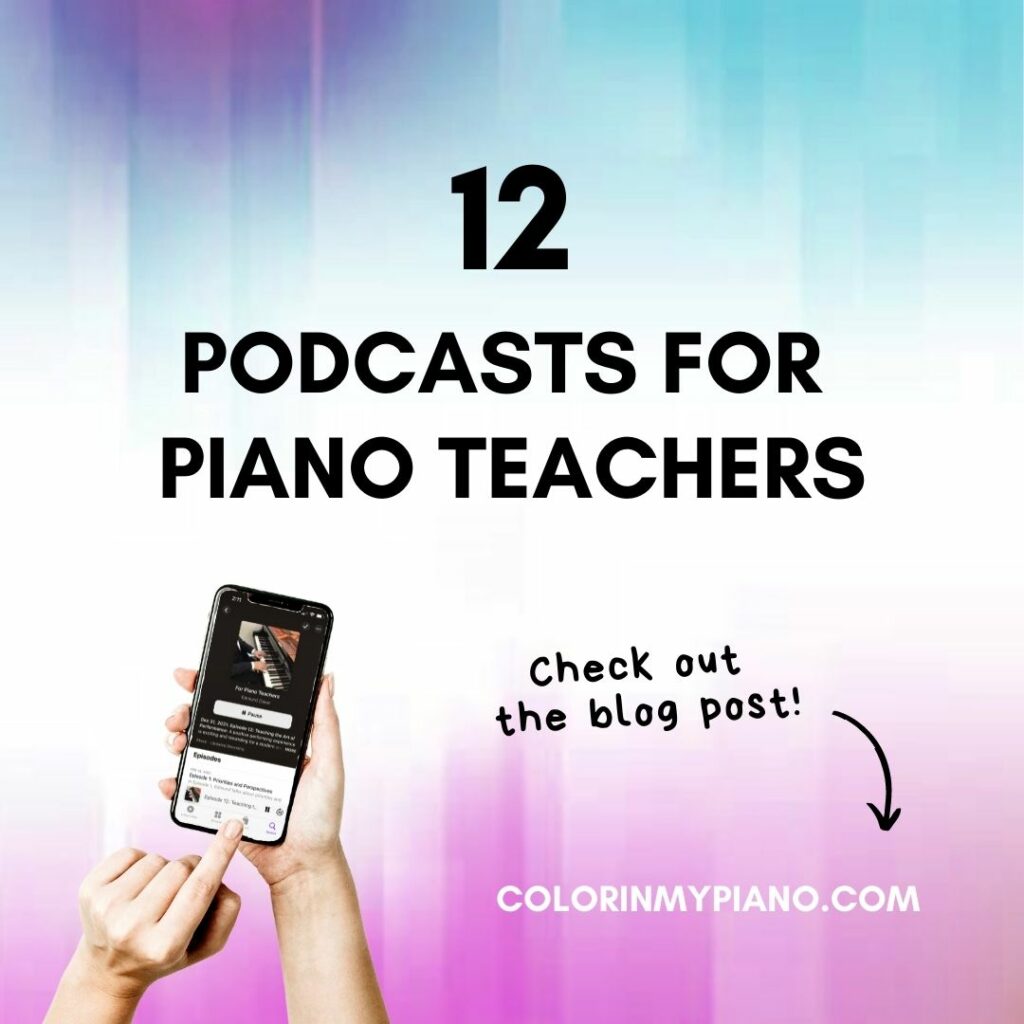 Back in February 2021, I shared 12 podcasts for piano teachers to follow. There's some really great podcasts in that list, so if you haven't seen it I definitely recommend checking out that post before reading on below!
Since then, a number of new podcasts have launched — some of them very recently. In today's blog post, I'd like to share with you another selection of 12 podcasts that are new or have come to my attention in recent months. I've included links to subscribe via Apple Podcasts or Google Podcasts, but these podcasts are also available at Overcast, Spotify, or whatever your favorite podcast app. Just search them up by name.
I'll begin with my must-listen recommendations, and then move into some podcasts I tend to follow only sporadically or am still checking out. I hope you find a few podcasts shows that might interest you!
1.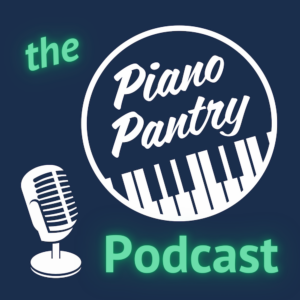 First of all, I'll tell you about The Piano Pantry Podcast — a brand new podcast from my good friend, Amy Chaplin of PianoPantry.com. As on her blog, Amy plans to discuss a combination of topics: teaching, organization, cooking/baking, and more. She has released two episodes so far, and I can't wait to hear more! Subscribe at Apple Podcasts or Google Podcasts.
Continue reading

"12 Podcasts for Piano Teachers to Follow in 2022"