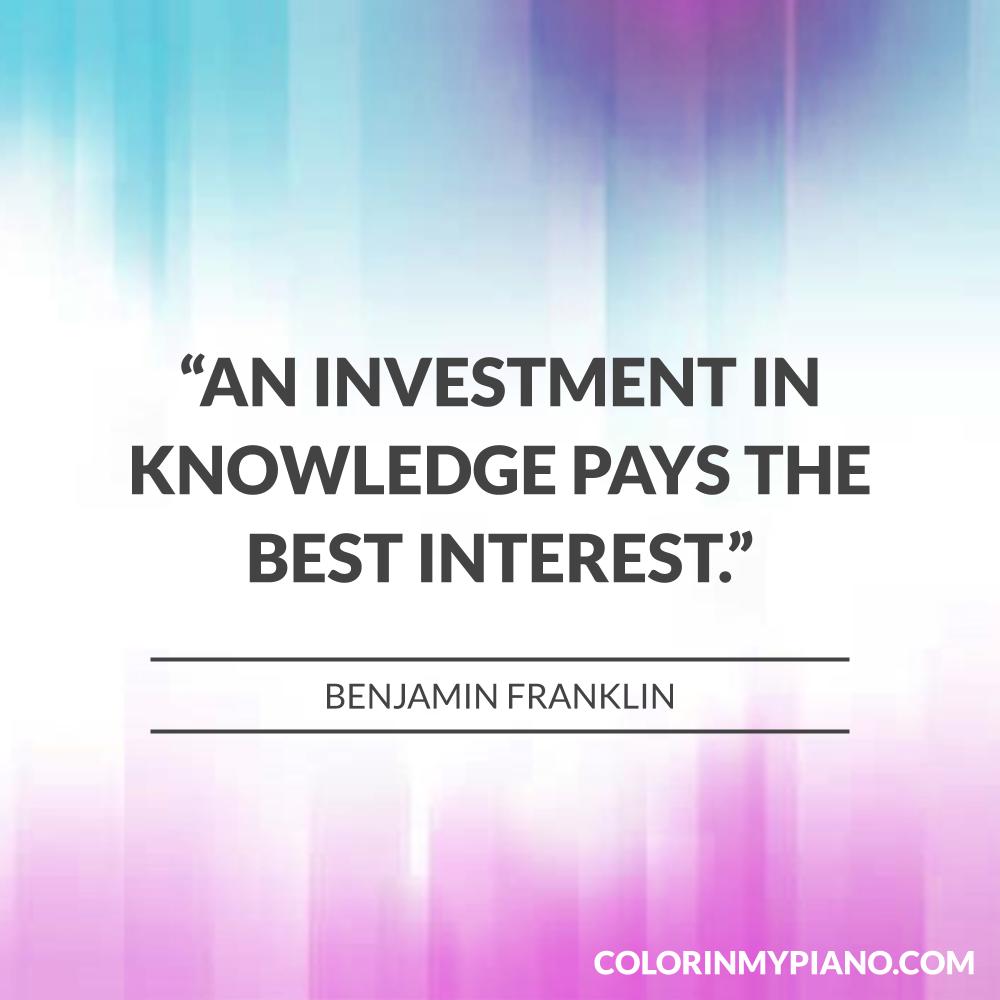 "An investment in knowledge pays the best interest."

Benjamin Franklin
---
Learning is truly an investment. It's a sacrifice made in the hope that we will reap the benefits of knowledge many times over.
There are so many different ways to spend our time, energy, and resources. But in my experience, investing in knowledge tends to pay off and prove worthwhile to my quality of life…especially when it's something I'm deeply interested in!
Do you agree? What have YOU invested to learn recently?