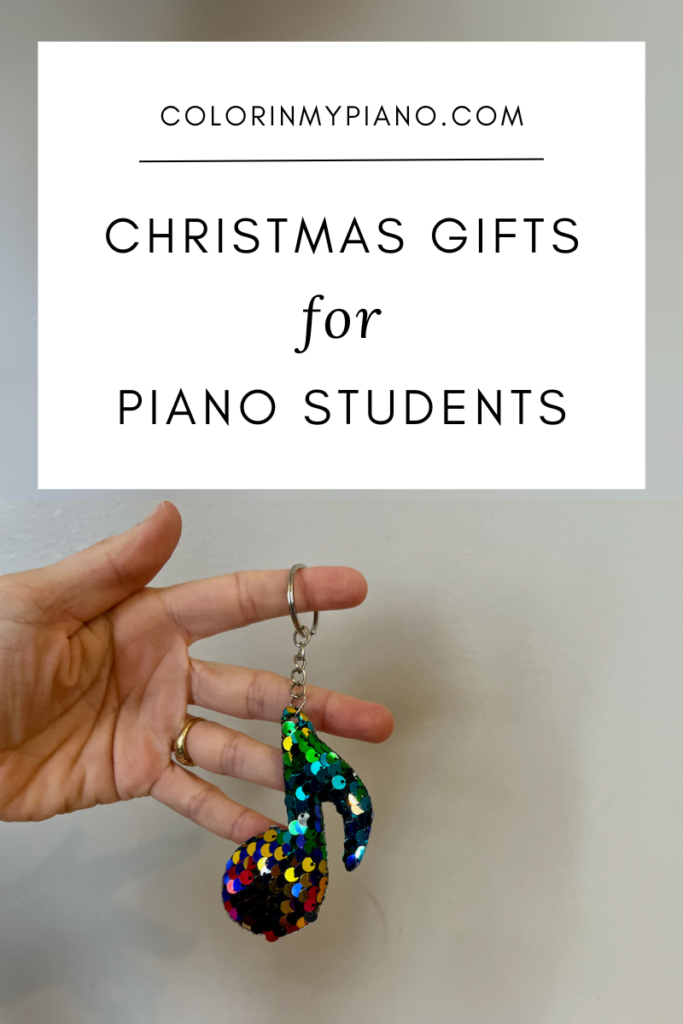 Do you enjoy giving some kind of small gift to your piano students at Christmastime? I do! I enjoy giving something small but thoughtful to make them smile.
I try to come up with something different each year. Often, it's a music-themed ornament for their Christmas tree, but not always. Some years, it's a homemade gift; other years, it's store-bought.
Note: This blog post contains Amazon affiliate links. Thanks for supporting my blog!
This year, I started browsing and brainstorming early. I found quite a few nice ideas on Amazon. (Later in this post, I'll share a link to a whole list of ideas I considered.)
But as soon as I saw these sequin music note keychains, I immediately ordered them!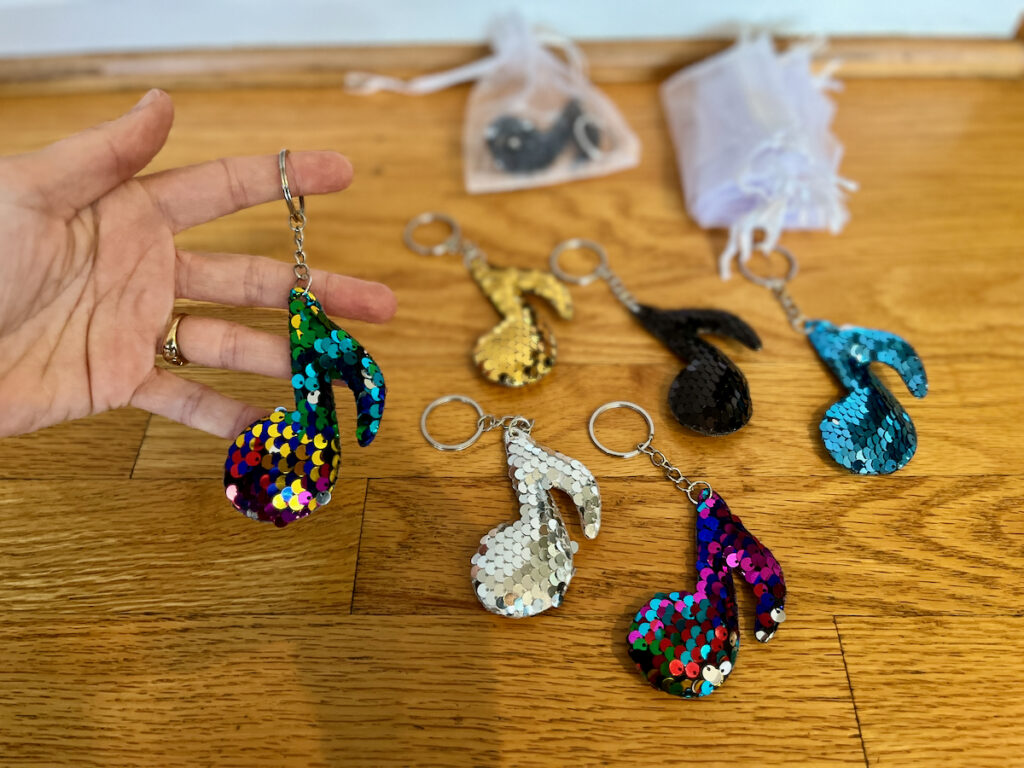 I think they are perfect for piano students, or students of any instrument. They are just so cute!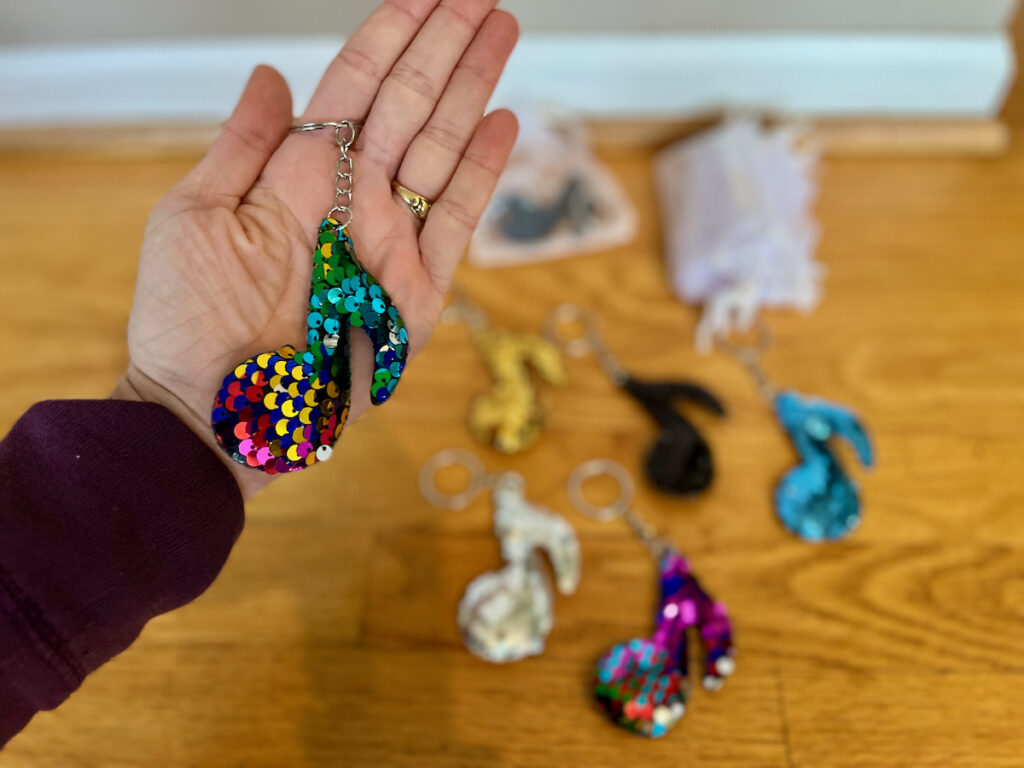 They come as a pack of 20, and there are five color varieties: silver, gold, black, blue, and multi-colored.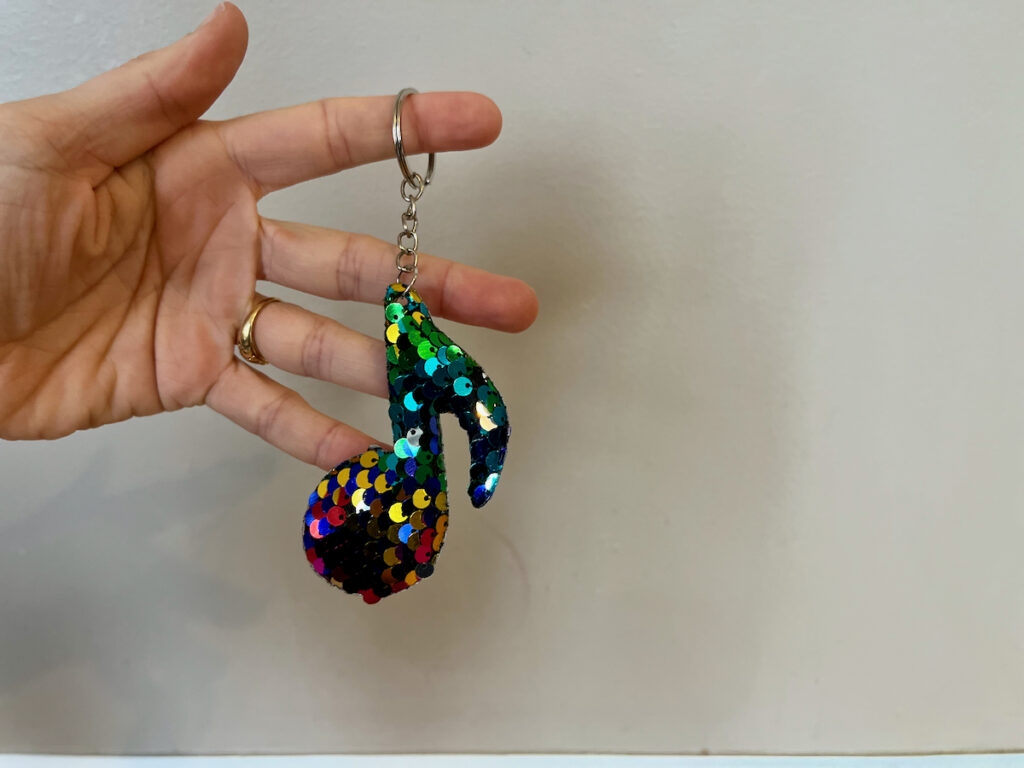 I wouldn't describe them as top-quality, but I think they are nice enough as a fun, inexpensive gift for students.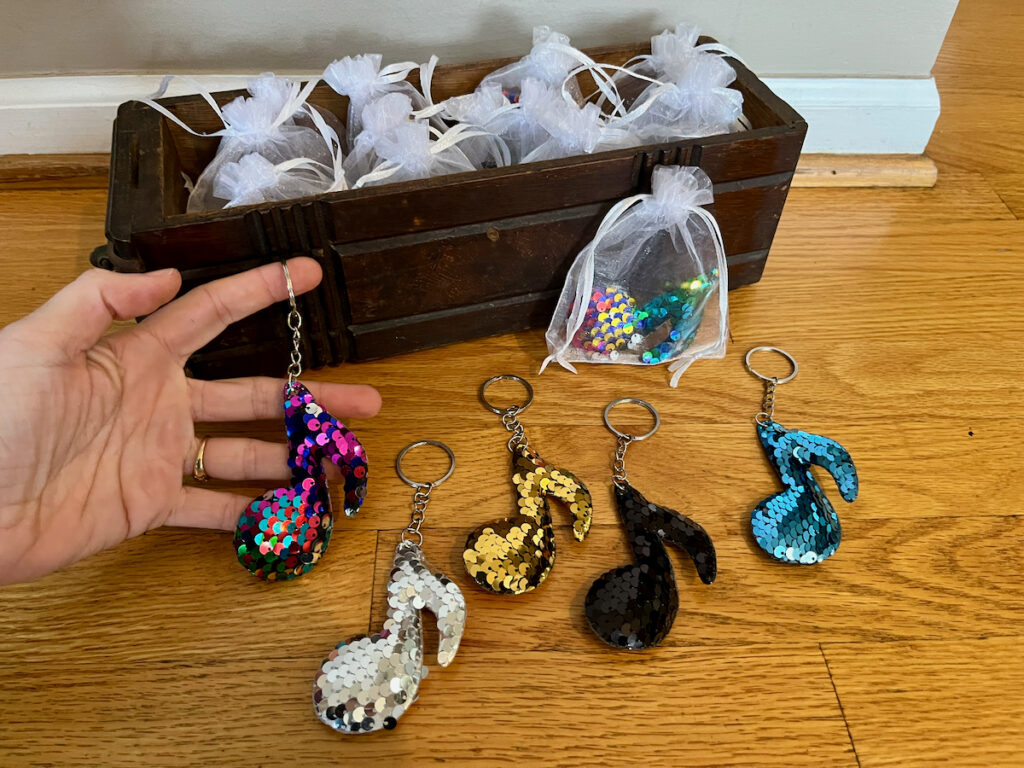 The sequin keychains even come with white organza drawstring bags, as pictured above. My plan is to pair the keychains with homemade cookies or bars in transparent music note treat sacks and our family Christmas photocard. I'll give them to my students a week or two before our winter break.
In addition to the music notes, there are other keychain shapes are available on Amazon as well: hearts, crowns, cactuses, purses, shoes, pineapples, and palm trees. It might be fun to have a few shape options to choose from, especially if you have a lot of students.
I don't know how long the music note keychains will be available on Amazon — especially once I link to them and my readers start ordering them upon my recommendation. 🙂 If they are available and you are interested, I wouldn't delay ordering. (Link again here.)
More Ideas
If you are looking for other ideas, check out these really lovely and affordable music-themed ornaments on Amazon I ordered last year. They look even better in-person than they do in my photos. I was really pleased with them last year! See my detailed write-up and photos about them here.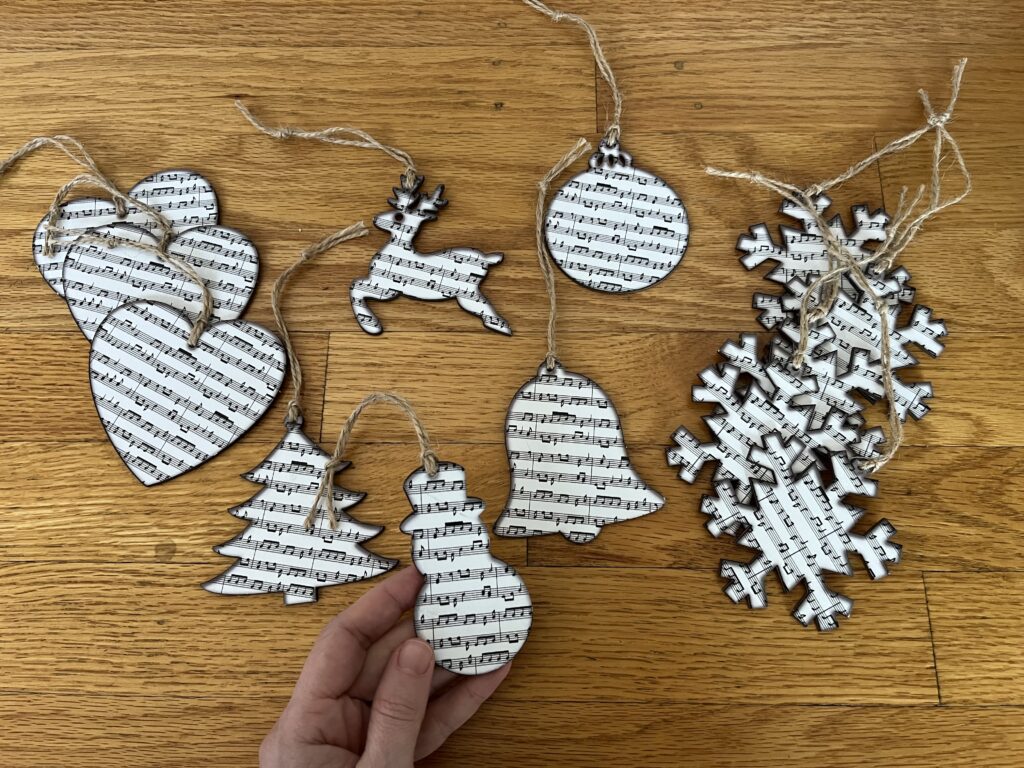 To see many more ideas from past years, click here to read a whole blog post covering 2011 to present.
And finally, as promised at the beginning of this post, here is a link to my Amazon idea list full of other items I considered as student gifts. I like making lists as I'm browsing. The first few items on the list are things I've ordered myself in the past and recommend; the rest are items I only considered. As always, when ordering online be sure to thoroughly read the descriptions and return policy, and allow yourself enough time to make a return in the event that the item is not as you expected.
Happy shopping and planning!
Your turn: What are some favorite gift ideas you've done for students in the past? And what do you have planned this year?