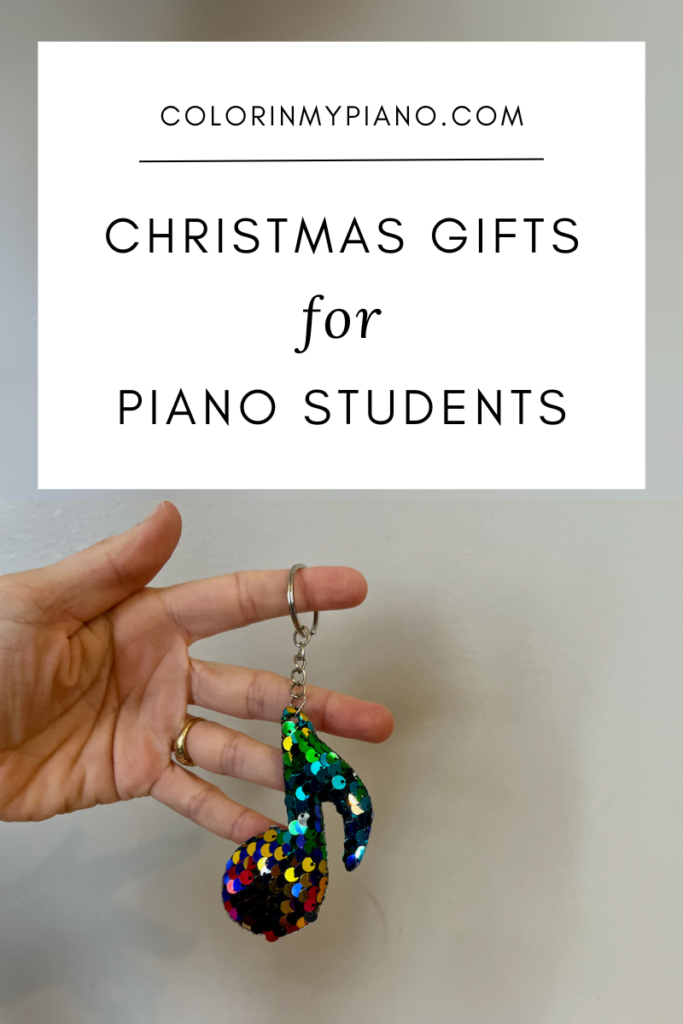 Do you enjoy giving some kind of small gift to your piano students at Christmastime? I do! I enjoy giving something small but thoughtful to make them smile.
I try to come up with something different each year. Often, it's a music-themed ornament for their Christmas tree, but not always. Some years, it's a homemade gift; other years, it's store-bought.
Note: This blog post contains Amazon affiliate links. Thanks for supporting my blog!
This year, I started browsing and brainstorming early. I found quite a few nice ideas on Amazon. (Later in this post, I'll share a link to a whole list of ideas I considered.)
But as soon as I saw these sequin music note keychains, I immediately ordered them!
Continue reading

"My 2023 Christmas Gifts for Piano Students"