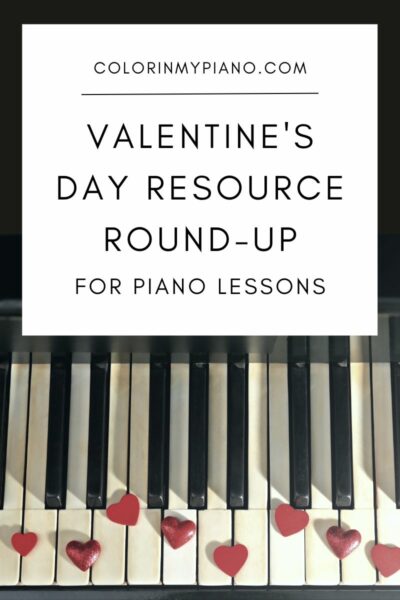 Do you enjoy incorporating seasonal activities into your piano teaching? In this post, I'll feature 3 FREE printables you can use in your piano lessons around February 14 for Valentine's Day.
The first is a fun rhythm activity that is a student favorite in my piano studio. (I use it year-round, but it's especially perfect for Valentine's Day!) The second and third downloads are free printable Valentines you can assemble and hand out to your students — whether accompanied by candy or not. 🙂
Enjoy!
1. Heartbeat Charts Activity
This activity is a staple for my monthly "Piano Parties" with my students. It's such a good activity for working on rhythm and ear training.
Here is how the activity works: Each student is given a heartbeat chart and some game tokens (I use glass baubles from the floral aisle). The teacher claps or chants a prepared rhythm and asks the students to repeat it back together. Once they have internalized the rhythm, students notate the rhythm on their heartbeat charts using game tokens.
Continue reading

"Valentine's Day Resource Round-Up for Piano Lessons"