Remember the piano valentines I made last year?
I was wasn't planning to design a new music-themed valentine this year — but when inspiration struck, I just had to design it!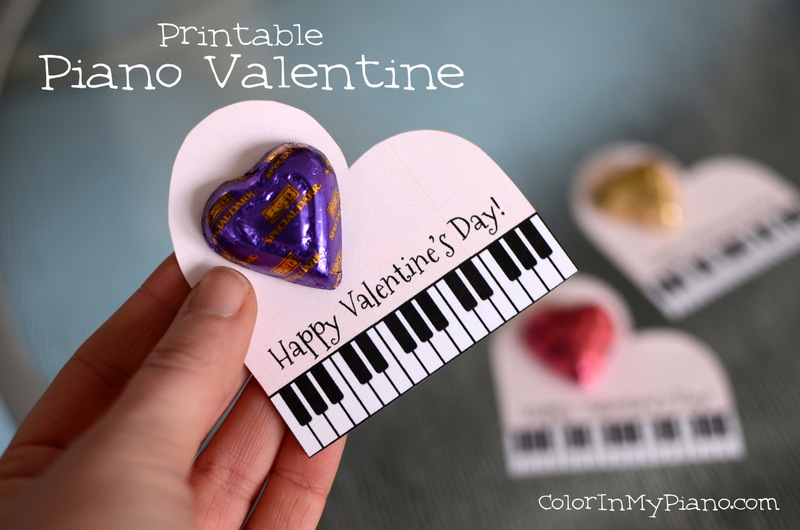 Is it a heart, or is it a piano?!  Well, it's both!  🙂
This design is simpler and easier to assemble than last year's design.  Just cut out the heart shapes!  If desired, you can attach a piece of candy to each valentine using a circle of tape.  I made a bunch of these to give to my piano students next week.
The free pdf printable can be downloaded by visiting the Printables > Other Resources page, and scrolling down to the P's for "Piano Valentine Printable 2."  Enjoy!
Piano Valentine Printable 2 (146.6 KiB, 14,720 hits)