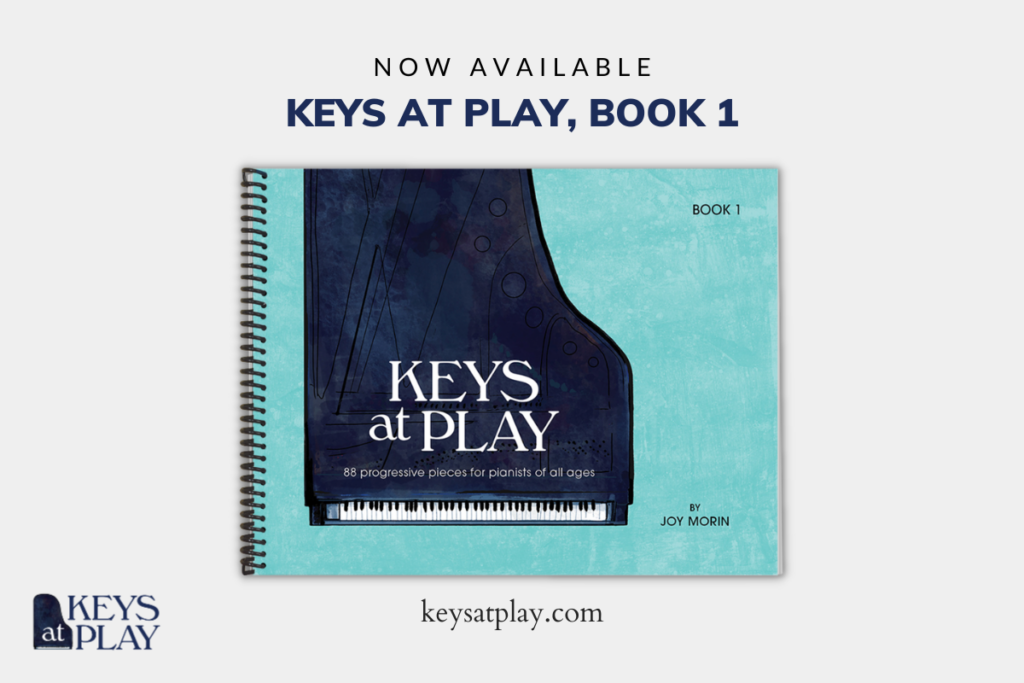 Hello friends,
I have an announcement to share today — one that's been a long time coming. I won't beat around the bush. I wrote a book! It's called Keys at Play, Book 1: 88 Progressive Pieces for Pianists of All Ages. And it's available for order now, across the world, in hardcopy form.
I've written articles in the past about both Music Learning Theory and audiation, so you might already know how meeting Dr. Edwin E. Gordon in 2008 influenced my piano teaching. Since then, I've taken three certification trainings through the Gordon Institute for Music Learning and believe more than ever that audiation is a foundational skill enabling musicians to find creative freedom and reach more satisfying levels of artistic performance.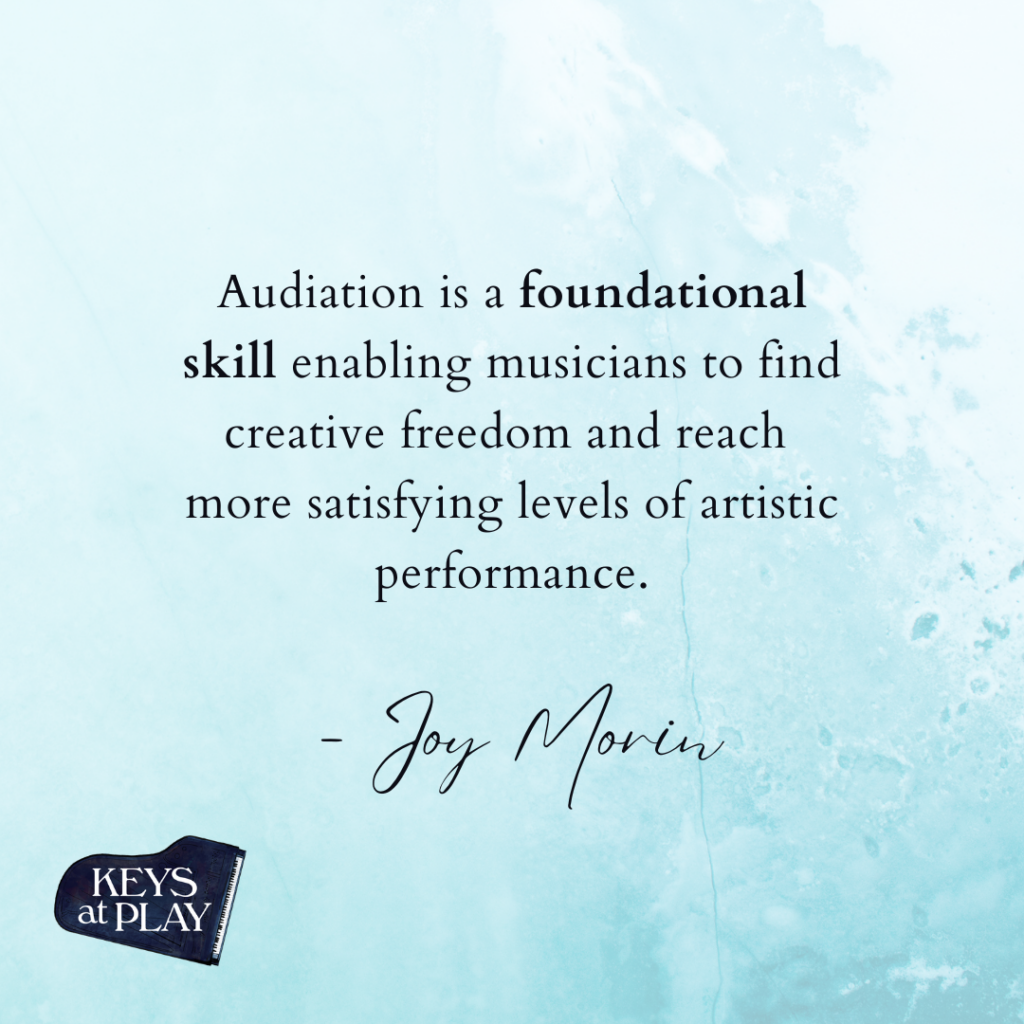 As I've tried to integrate more audiation activities into my piano teaching, I've found myself increasingly dissatisfied with the pedagogical sequencing used in conventional piano teaching materials. As a result, I started composing my own pieces for students. And so Keys at Play, Book 1 gradually began to form out of a craving for more teaching resources in alignment with how – according to Gordon's theories on music learning – our minds and bodies most naturally understand music. My influences, in addition to Gordon, come from a wide variety of places – thanks to my interest in piano methods and pedagogical approaches both historic and contemporary.
In the spirit of Dr. Gordon, let me first tell you what Keys at Play is NOT in order to then better understand what it IS. 🙂
Keys at Play is not a complete MLT-based piano method. If you are looking for that, see Marilyn Lowe's Music Moves for Piano (MMFP). She was a total trailblazer and mastermind in terms of taking Gordon's work and applying it to piano study!
Simply stated, Keys at Play is a set of short, progressive pieces (meaning, they start easy and get harder) that uses sequencing following the way Gordon theorized (especially for rhythm) our audiation develops. My goal was to create something flexible for piano teachers that can be used in various ways. Here's a few examples:
I often use this book as a "reading book" or "sight-reading book" for my students — no matter their age or level. IMHO, there's nothing better for developing their most basic rhythm skills and helping them avoid getting their reading or technique stuck in five-finger positions.
I often use this book as a half-rote and half-reading book with my younger/beginner-ish students.
I almost always use this book alongside other favorite teaching materials and repertoire, rather than as a stand-alone book.
If you are looking to incorporate certain aspects of MLT into your teaching without going "all-in," Keys at Play might help give you entry points for that.
If you are an MLT teacher currently using Marilyn Lowe's MMFP, you can use my Keys at Play book as your students' first reader (when they get to MMFP Book 2 or 3, for example).
Keys at Play, Book 1 has been available for well over a year now and is being used by a small group of teachers. Currently, I'm working on creating audio tracks and teacher/student duets for all 88 pieces. After that, I'm looking forward to working on Book 2.
That's all I'll say for now. If you are interested in learning more, there are three ways you can do just that:
Browse and order at keysatplay.com.
Join the Keys at Play email list here.
Register now for a free Zoom webinar I'm hosting on Friday, November 17, 2023 at 10-11am Eastern time. During that time, I'll give you a walk-through of the book and talk more about the sequencing and pedagogy embedded in my book.
Thanks for reading and celebrating this launch with me!
Questions? Post them below. I'd love to hear them.