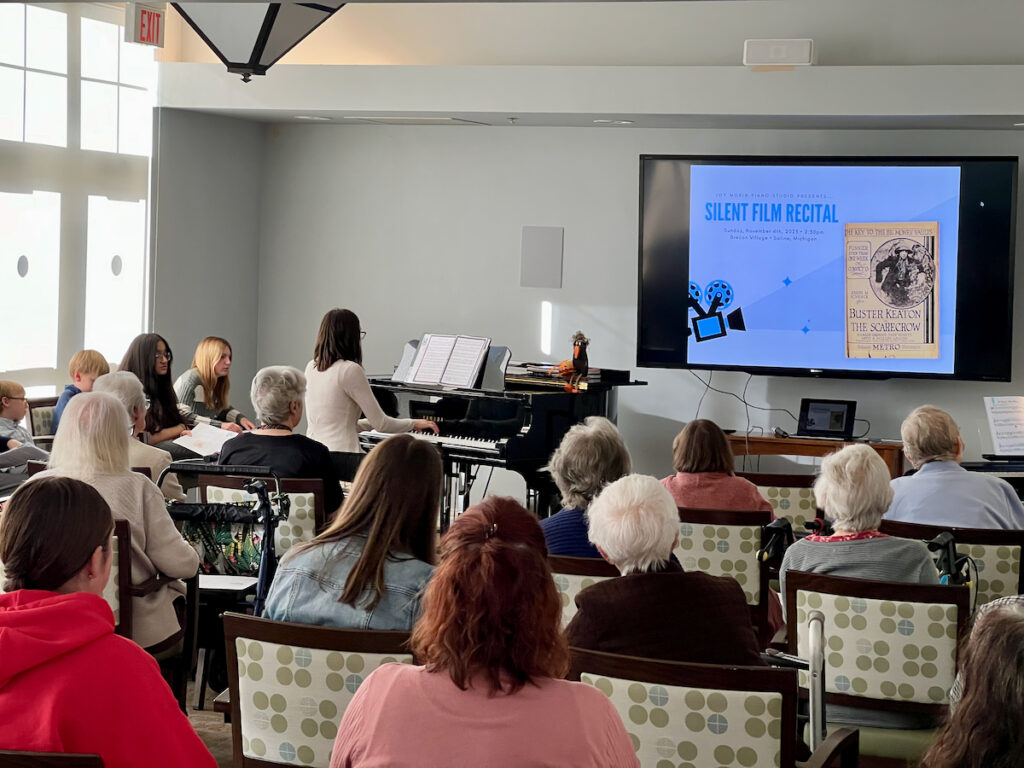 This past weekend concluded a three-weekend run of Silent Film Recitals I hosted for my piano students, and let me tell you — it was such a fun project to organize! I really enjoyed this as an opportunity for my students and myself to try a performance event different from a typical piano recital and learn about the historic art form of silent film accompaniment.
I will share much more about how to organize a Silent Film Recital in a future blog post, but for today I will share a just few highlights and photos.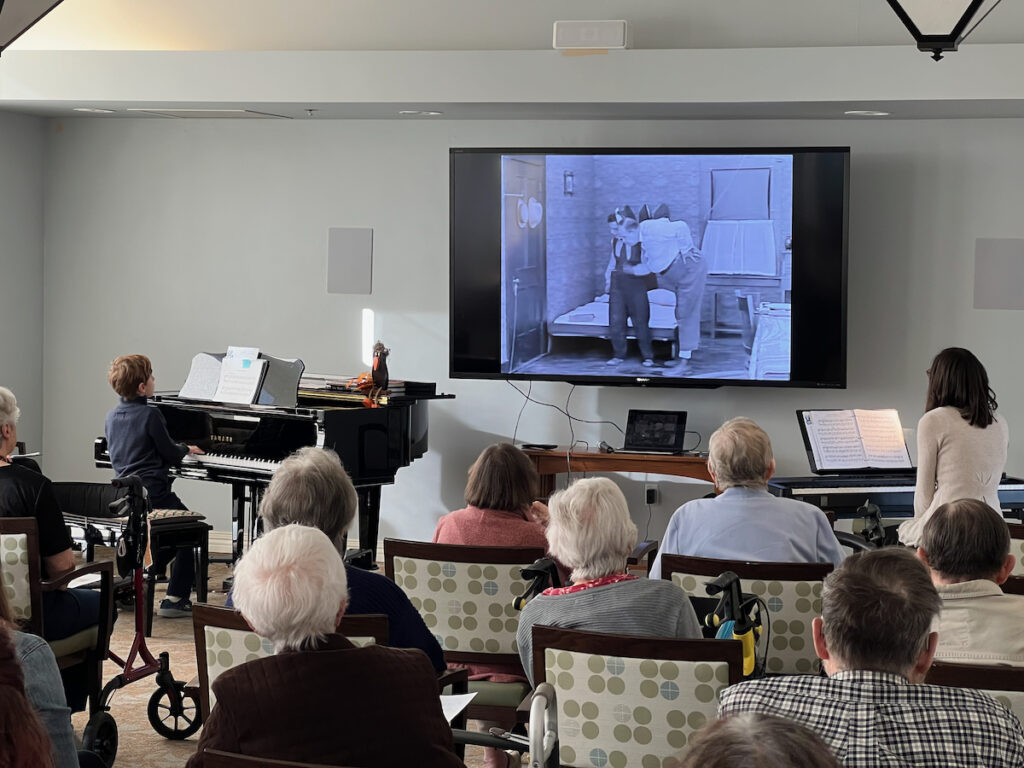 I received inspiration and resources for this project from SilentFilmCelebration.com, a non-profit organization directed by Heather Smith of Centerville, Utah. She has been organizing Silent Film Festivals for piano students for a number of years, both within her studio and with her local music teachers association. I have seen her posts on Facebook about these events and have been wanting to try it with my own students for a while now.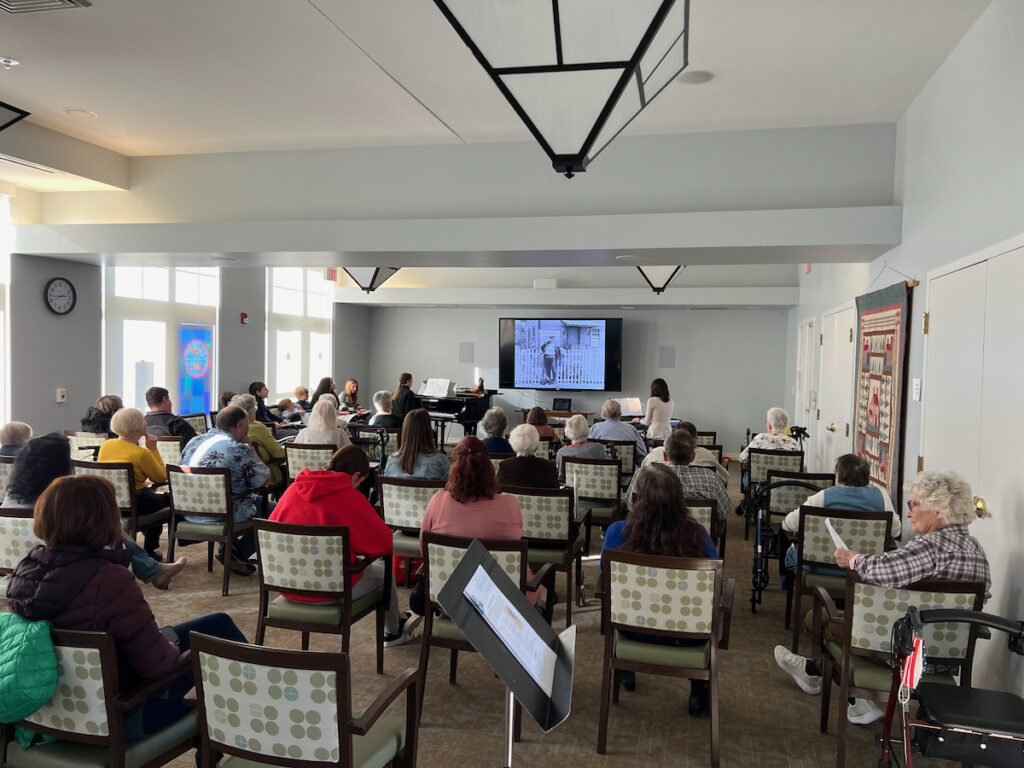 If you've been following my blog for a while, you might remember that I currently have a studio comprised of about half Michigan students (where I live now) and half Ohio students (where I used to live, whom I continue to teach online). Initially, I pursued the possibility of finding a venue halfway between the two areas, making it a 30-minute drive from either direction, but had difficulty finding a suitable venue. So, I ended up organizing separate recitals.
In addition, I decided to have my Michigan students perform their Silent Film Recital twice — once for friends and family at my church, and a second time for folks at a local retirement center. My Ohio students performed just once, at a local retirement center. Three recitals was a lot of coordinate, but I was determined to do it and thankfully it all went pretty smoothly.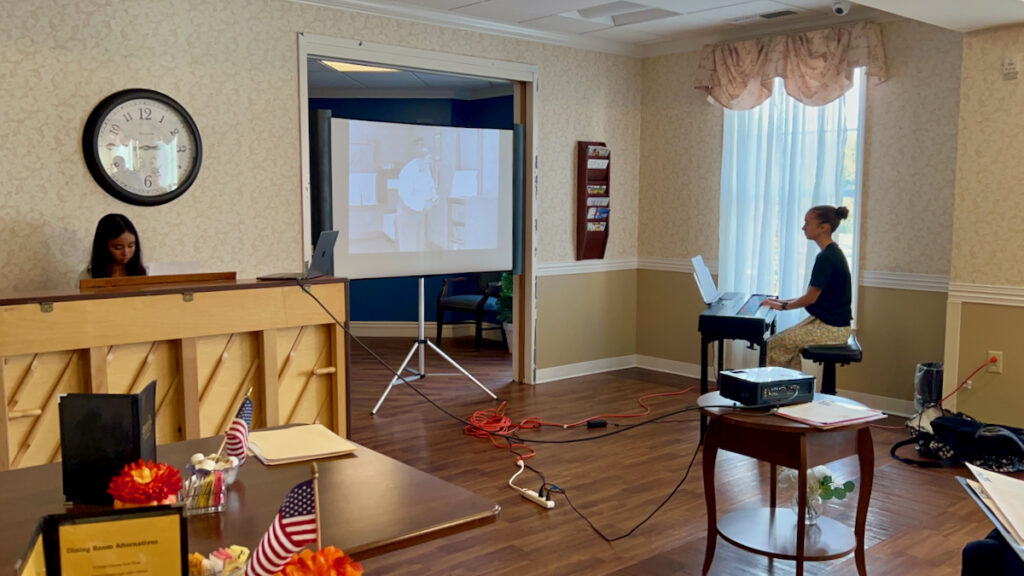 One of the keys to organizing a Silent Film Recital is having two pianos, so that one student can be getting ready while another student is playing. This allows for smooth transitions as the music changes between scenes. I brought in my portable digital piano (I have a Kawai ES920) to use in addition to the acoustic piano at each venue.
The other thing you'll need at your venue is either a TV or a projector with screen.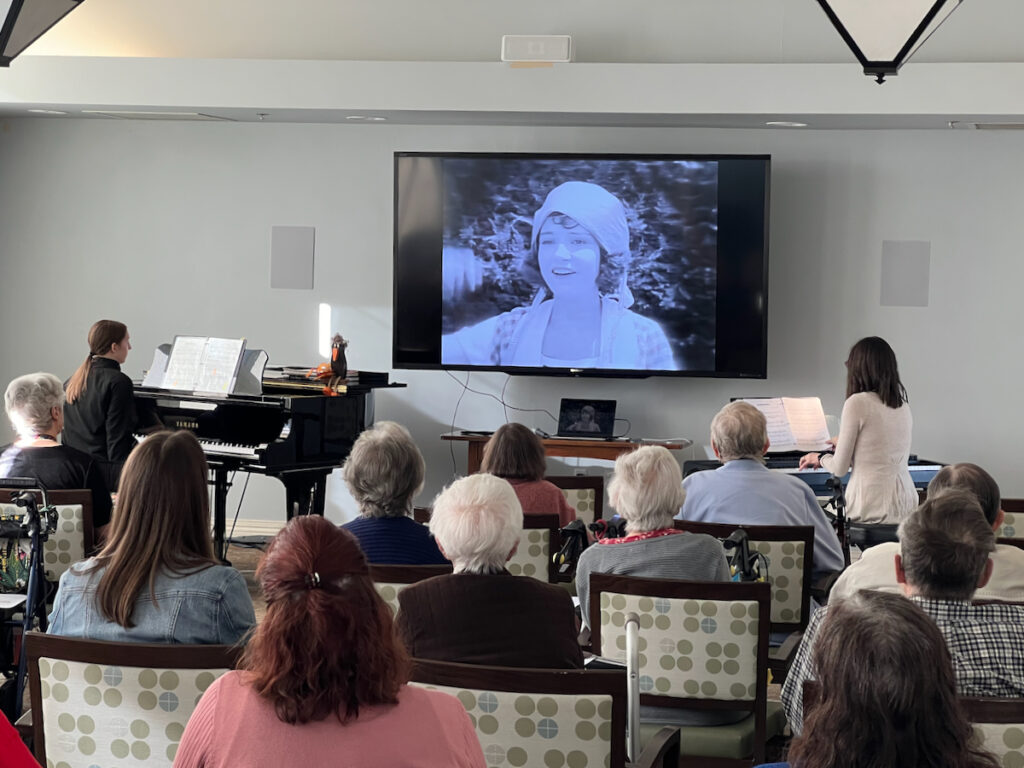 The website I mentioned earlier, SilentFilmCelebration.com, provides resources for organizing your own silent film event for students — including a selection of 2-reel (~20-minute) comedy films by Buster Keaton and Charlie Chaplin (with more films to come), an outline of the scenes or "chapters" throughout each film, and sheet music that can be matched to each scene. You can use music from many other sources as well — which I will talk more about in a future blog post. I had such a great time exploring the historic music of the early 1900s composed and published especially for the purpose of live silent film accompaniment.
My students chose their own music, making sure to match it according to each scene's mood, and then practiced their cues from when to start and stop playing during the film. It's not as hard to do as it sounds, but it does take practice.
I loved hearing audience members chuckle at comedic moments during the film showing. It was a low-key event, where the focus was not only on the students, but also on enjoying the film. We had a great time.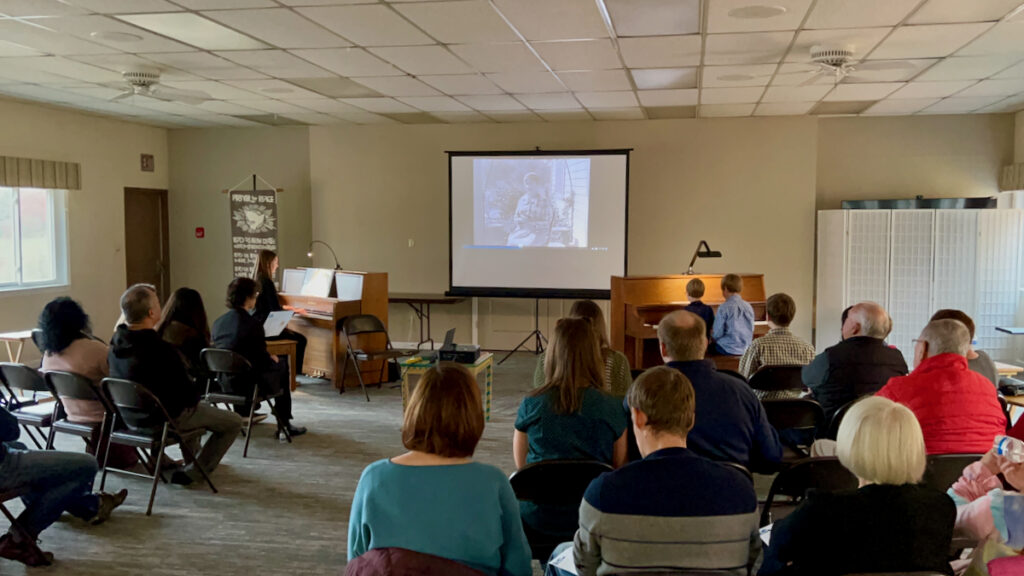 After the film showing, my students also performed film-inspired solo pieces — meaning, music from movies, TV shows, or video games.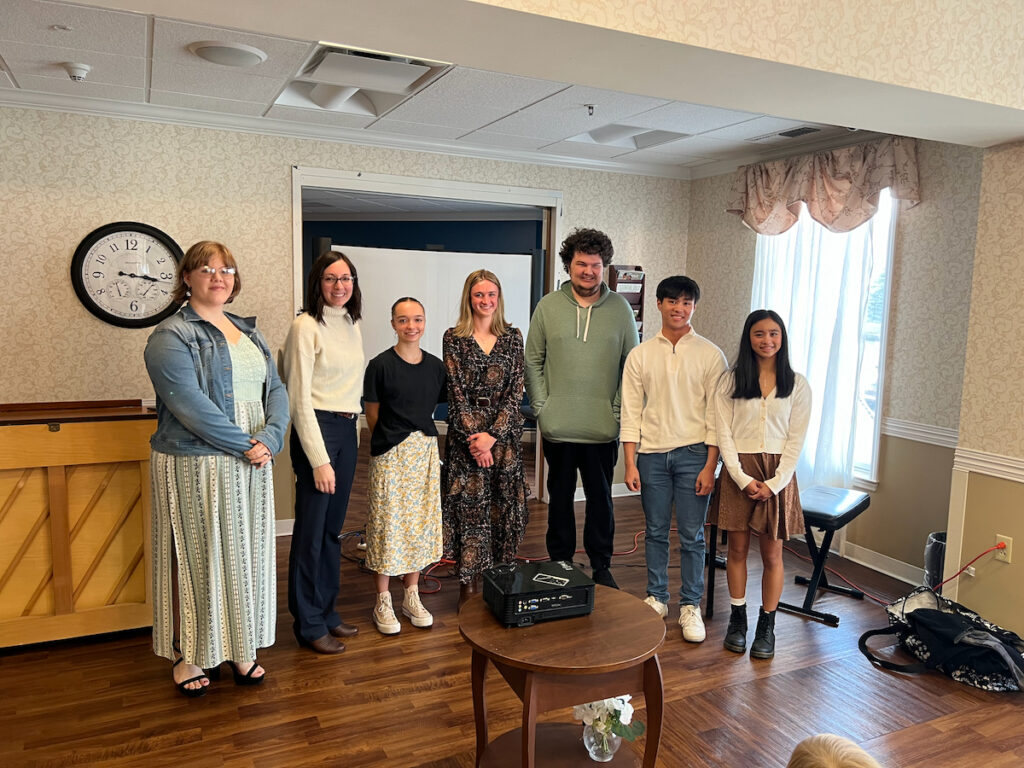 If you are looking for an alternative recital format for your piano students, I'd highly recommend considering a silent film project!
Stay tuned for my upcoming blog post, How to Organize a Silent Film Recital for Your Piano Students.
Your turn: What recital format alternatives have you tried in the past? Could you see yourself organizing a silent film recital with your students in the future? Please share your thoughts and ideas in the comments below.
---
PS: My apologies for announcing the incorrect date for the free Zoom webinar I'm offering this Friday about my new book, Keys at Play, Book 1. The correct date is the 17th, not the 18th — so, Friday, November 17, 2023 at 10-11am Eastern time. If you'd like to register, please do so HERE. If you are interested in being able to watch the replay video, please sign up for my separate email list HERE. Thanks for your interest!