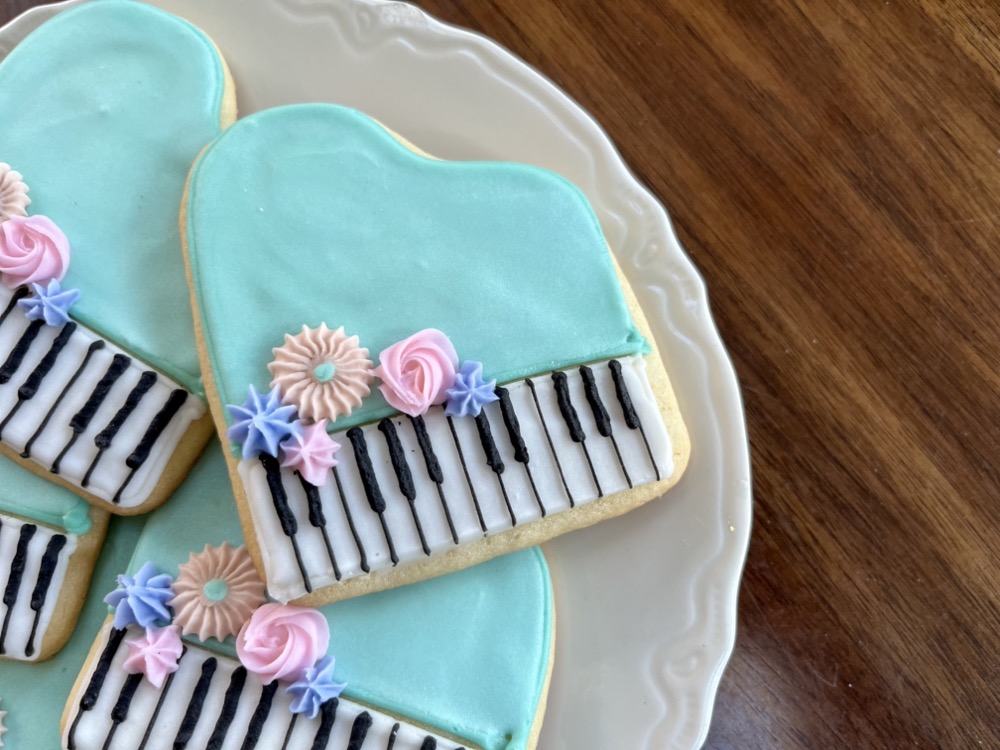 Do you enjoy giving some kind of small gift to your piano students at Christmastime? I don't feel it's something we as piano teachers should feel obligated to do. But if it's something you enjoy, I think it's a nice gesture! I look forward to coming up with something different each year.
[Click here to see gift ideas from past years!]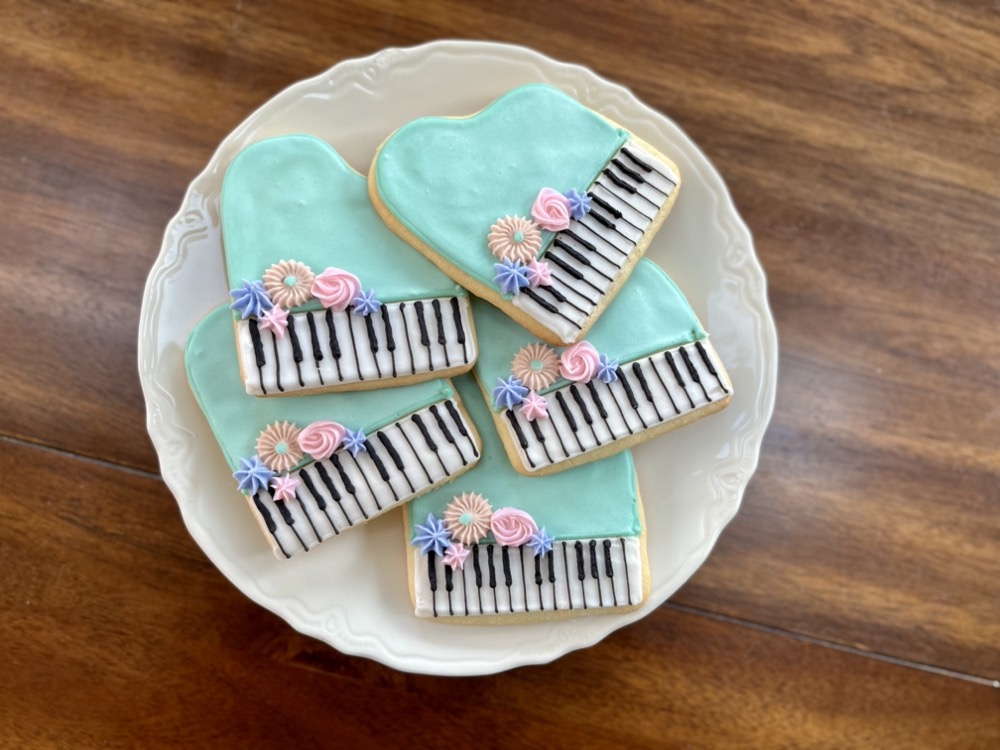 This year, inspired by a photo I saw on Instagram, I decided to seek out a local bakery to make some pretty piano cookies for my students. I requested quotes from two bakeries and was thrilled when the first one gave me a rate that was reasonable enough for my budget. I placed my order and couldn't wait for the pick-up date to arrive.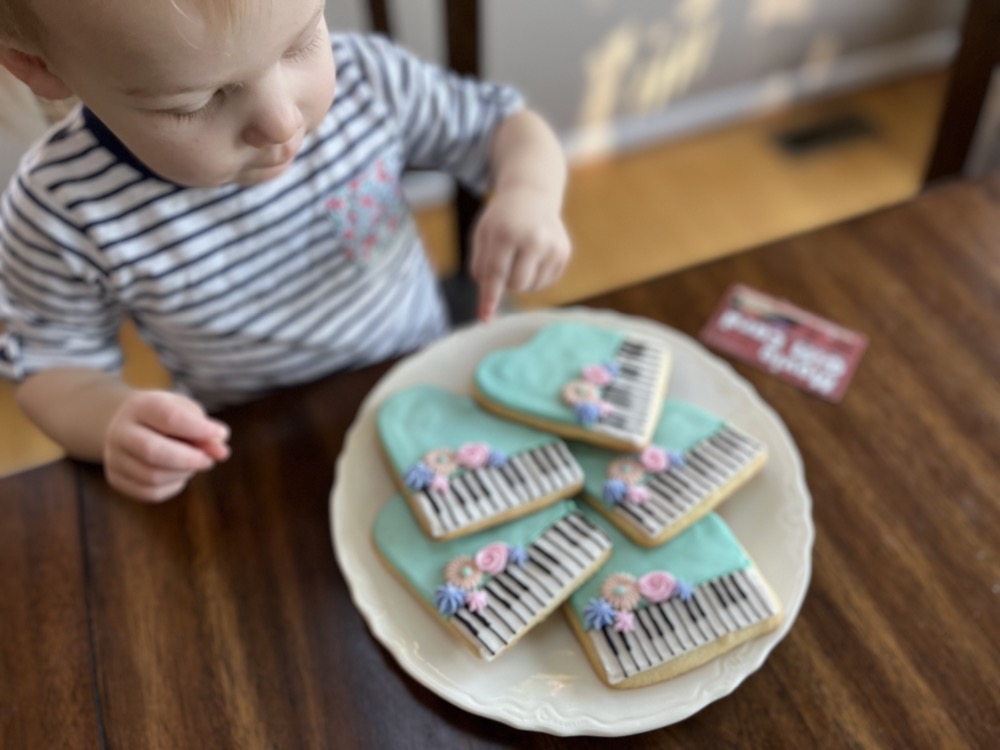 Over the weekend, I picked up my cookie order. I was so thrilled and pleased with how they turned out! Aren't they pretty?!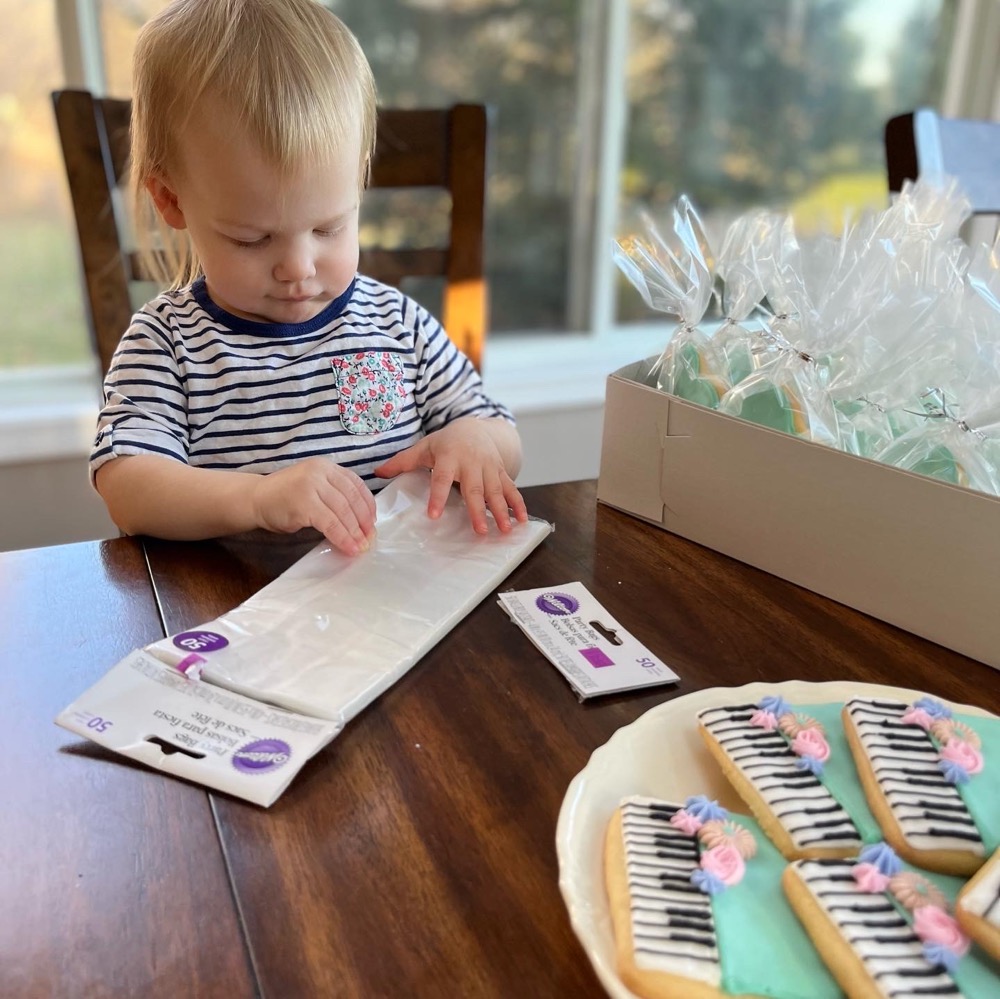 Aria, my constant sidekick, "helped" me put the cookies into individual baggies.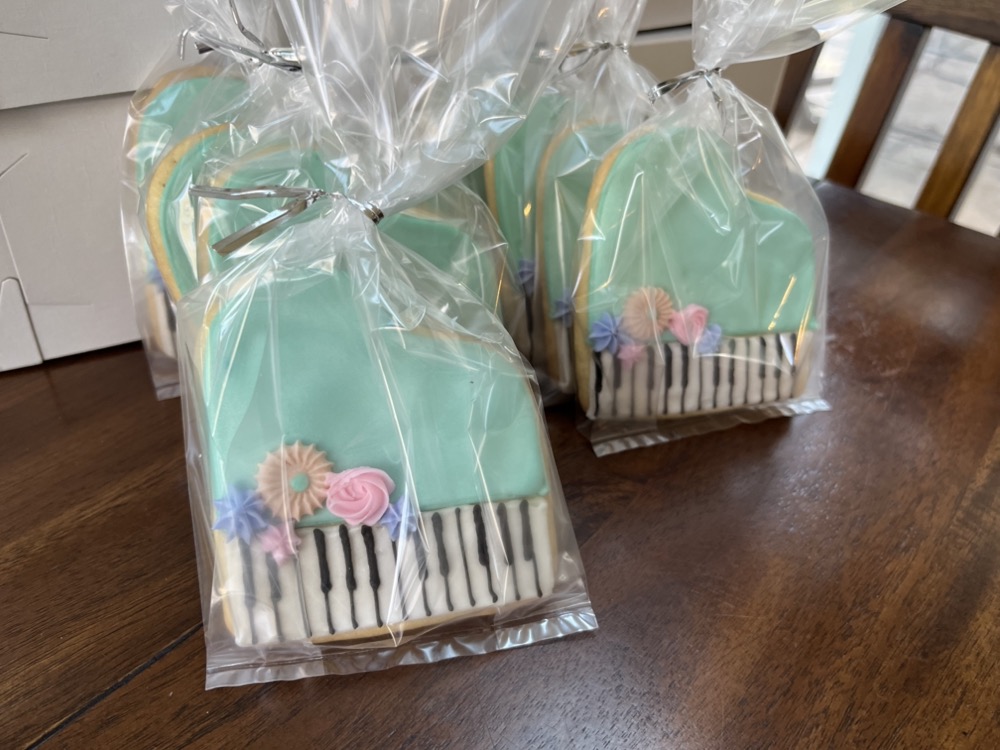 I couldn't be happier with how these turned out!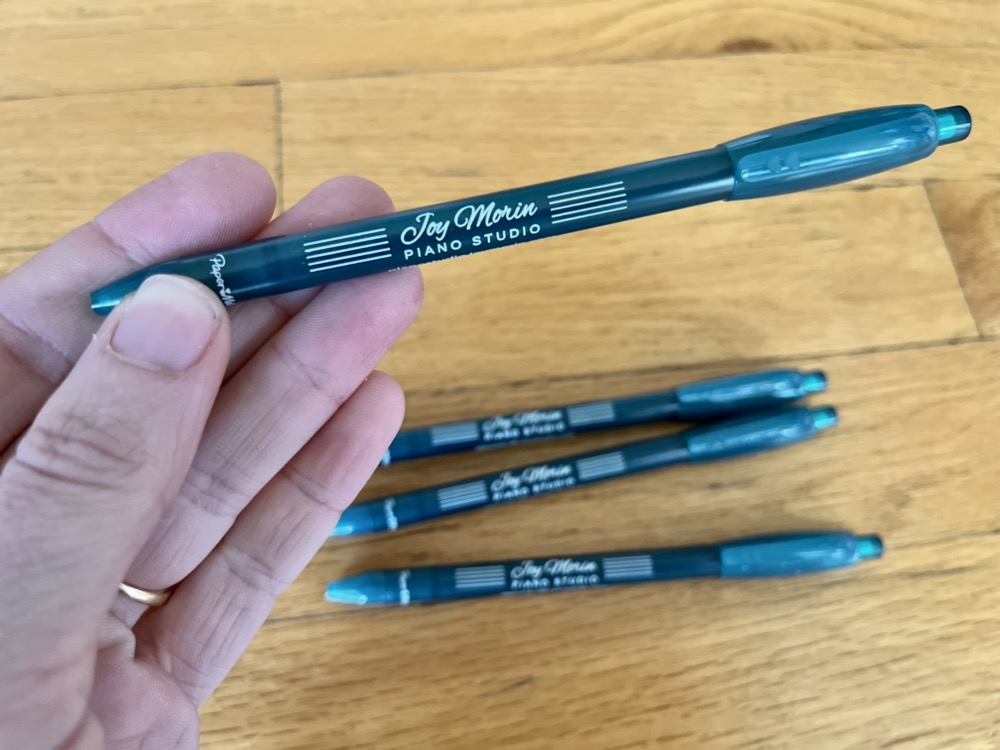 Something else new I decided to try this year was to order custom pens with my studio logo. I thought it might be fun to include these pens in the Christmas gift this year, as well as to use around the studio and give out to new students when they join. I ordered through CustomInk.com, which has been a great company to work with in the past when I've done T-shirts for my students. The pens turned out nicely! It's a good thing, because CustomInk.com have a minimum of 300 for pen orders. I will be well stocked for at least a few years! 😉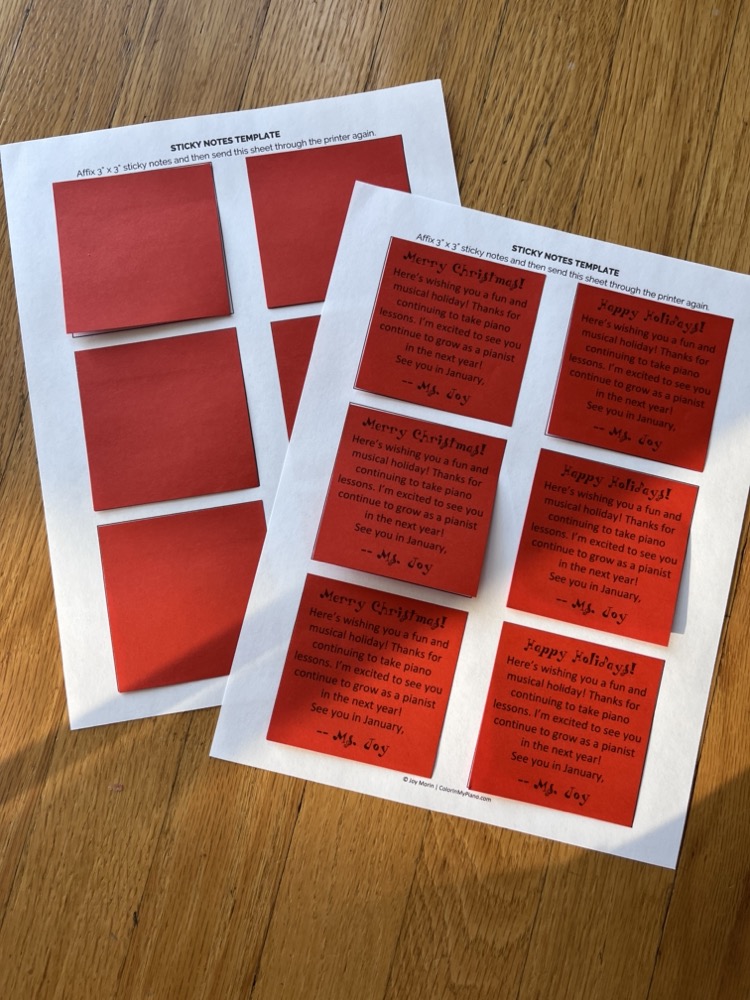 I also gave each student one of our family photo cards. To add a personal touch, I typed up a short holiday greeting printed onto sticky notes. (Did you know you can print onto sticky notes? It's so handy for all kinds of projects! To learn how, check out this blog post.)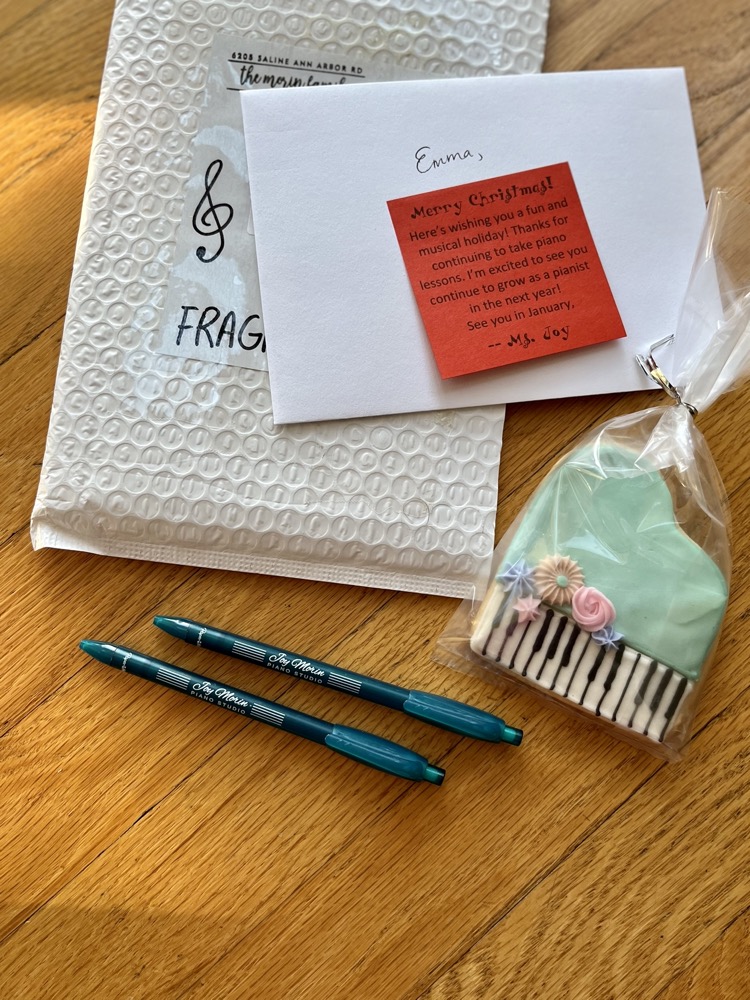 I packaged everything into bubble wrap mailers to send to my online students back in Ohio.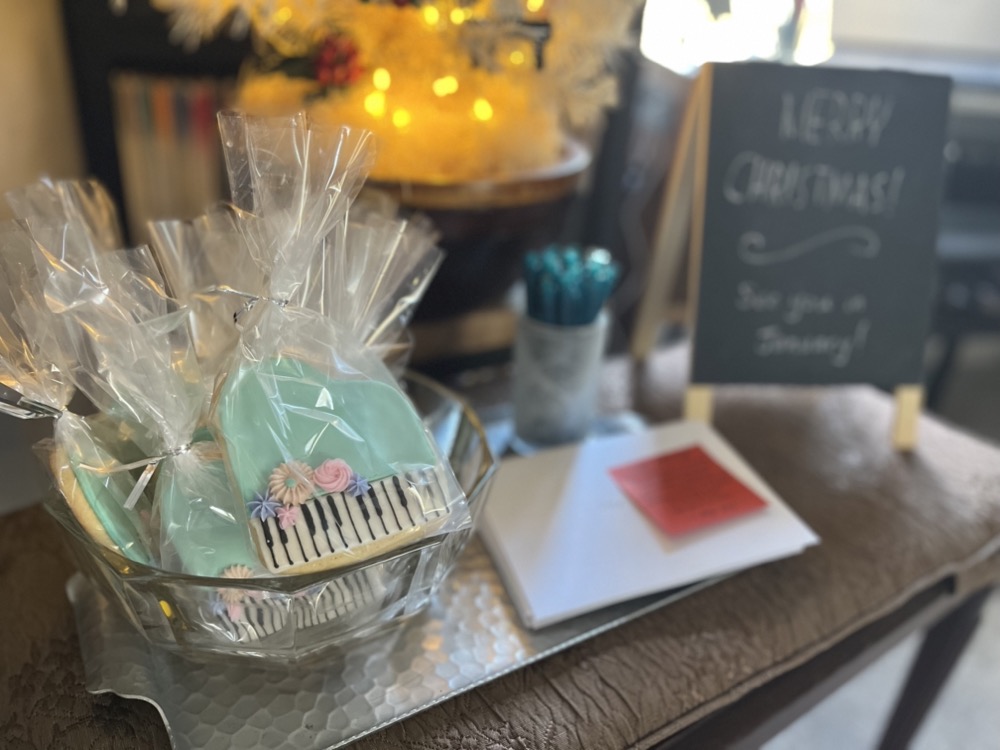 In my studio, I set up an area for my in-person students to receive their gifts. I'm excited to see my students' faces when they see the cookies!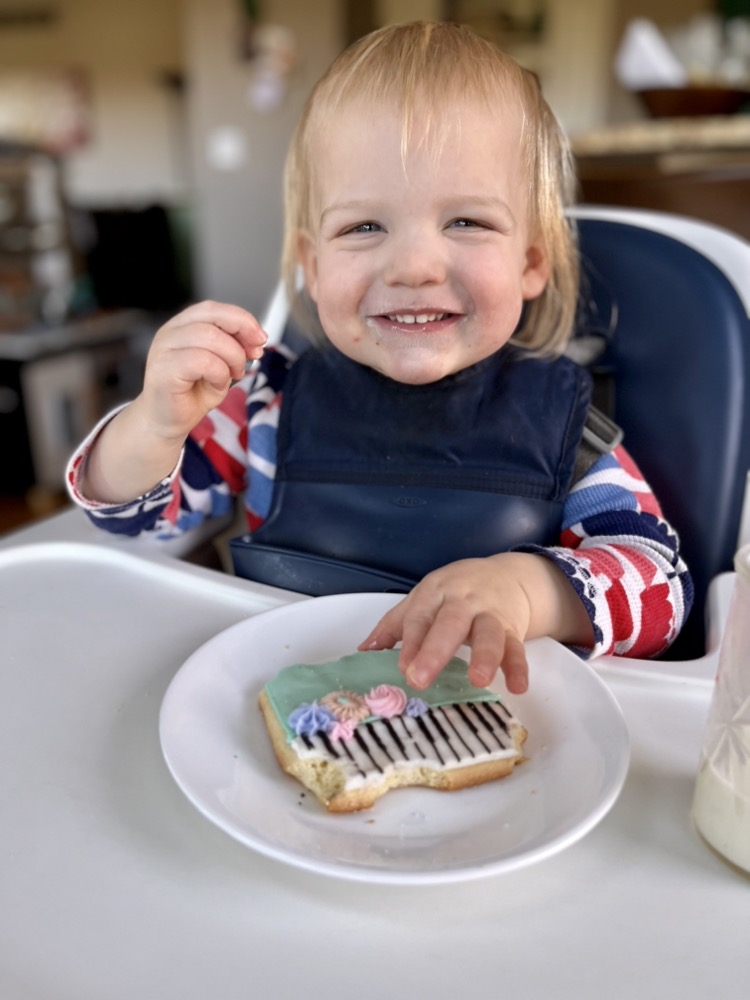 After all that hard work, Aria and I were ready to try out a cookie! It was our reward after a job well done. 🙂
[Check out the video version of this blog post here on Instagram!]
Your turn: Did you plan to give out students gifts this year? If so, what did you come up with? I invite you to leave a comment!