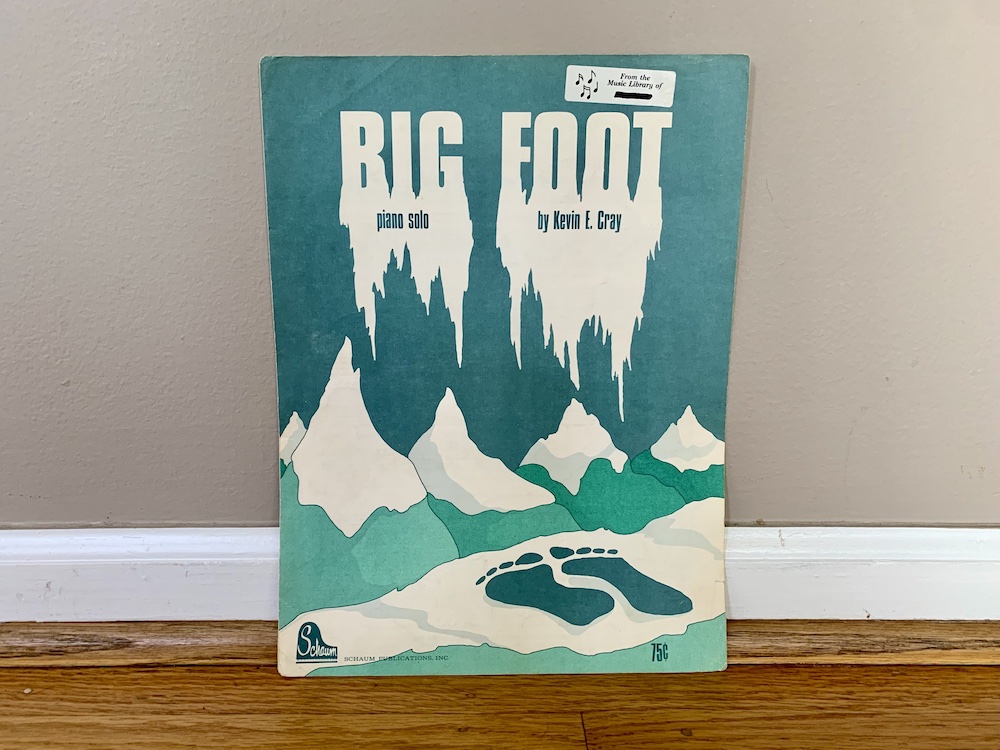 Today, I have a story to share and a recommendation for a fun piece of music for Halloween or anytime!
A few years ago while sifting through a box of old music given to me by a retiring teacher, I came across a piece of sheet music with a distinctive cover I recognized. It was a piano solo called "Big Foot" by Kevin E. Cray and published by Schaum Publications. "Big Foot" was a piece I remembered my younger brother playing back when we were growing up. It was a piece he LOVED and played constantly, especially once he could play it from memory. The piece became a family favorite, one that we would often request he play.
Rediscovering this piece and recalling those memories caused me to want to teach "Bigfoot"! Upon searching online, I was unable to find the sheet music available. So, I assumed it must have gone out of print. I scrounged around through my music library and was able to find the original sheet music my brother used. I felt lucky to have my own personal copy to keep as well as the newly acquired sheet to give to a student.
Continue reading

"A Fun Memory and a Great Rote/Halloween Piece for Piano Students"