Hello friends!
I'm excited to share that I am preparing to offer another session of my 6-week online course Excellence in Piano Teaching soon! The dates will be October 8 through November 18.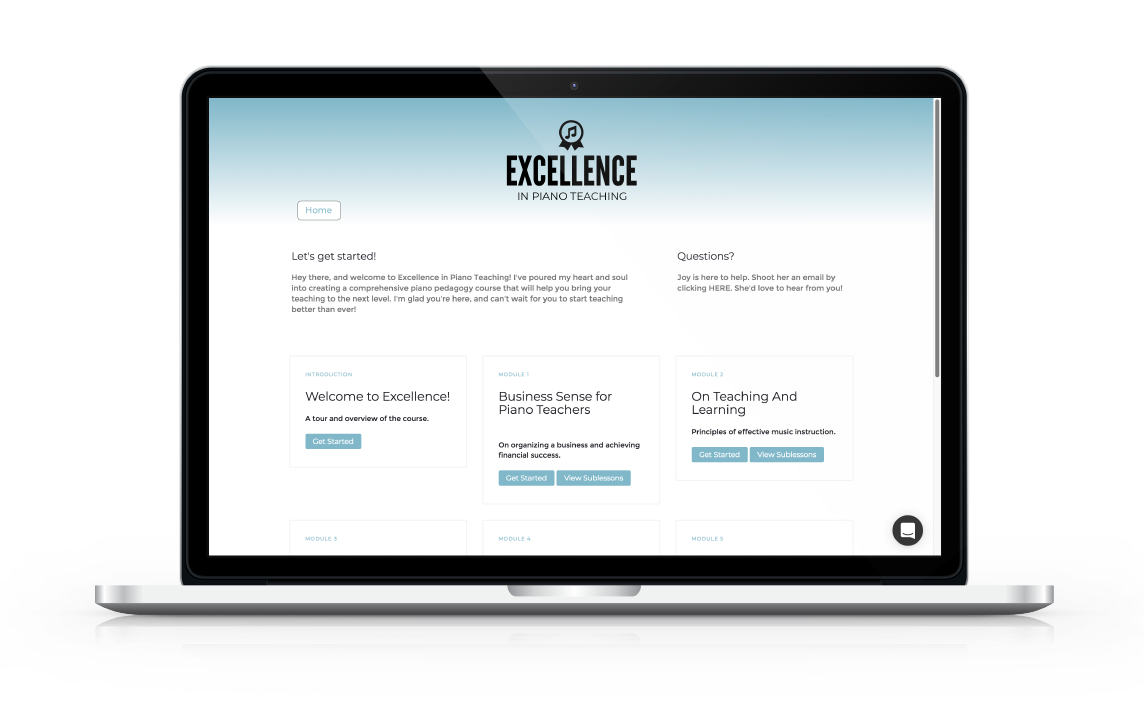 Have you always wanted to take a piano pedagogy college course, but haven't had the opportunity? Or are you looking for a refresher of the pedagogy instruction you received during college, to put new energy into your teaching? 
If this sounds at all interesting, please make sure you subscribe to the separate email list here. That way, I can email you more about the course over upcoming days. 
Thanks for reading!