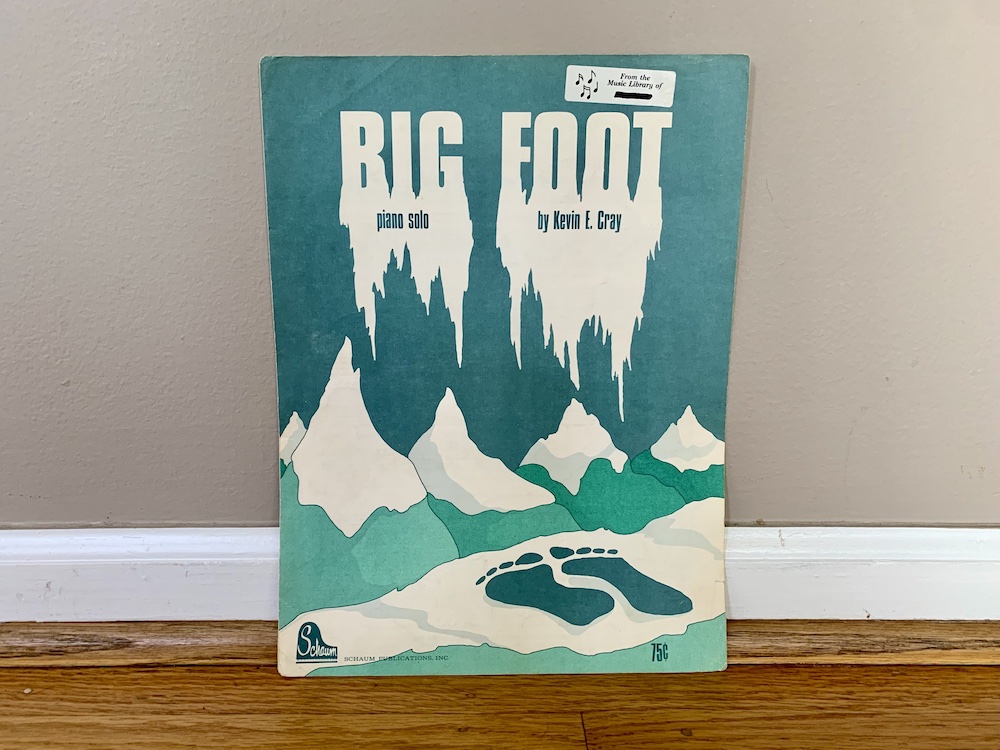 Today, I have a story to share and a recommendation for a fun piece of music for Halloween or anytime!
A few years ago while sifting through a box of old music given to me by a retiring teacher, I came across a piece of sheet music with a distinctive cover I recognized. It was a piano solo called "Big Foot" by Kevin E. Cray and published by Schaum Publications. "Big Foot" was a piece I remembered my younger brother playing back when we were growing up. It was a piece he LOVED and played constantly, especially once he could play it from memory. The piece became a family favorite, one that we would often request he play.
Rediscovering this piece and recalling those memories caused me to want to teach "Bigfoot"! Upon searching online, I was unable to find the sheet music available. So, I assumed it must have gone out of print. I scrounged around through my music library and was able to find the original sheet music my brother used. I felt lucky to have my own personal copy to keep as well as the newly acquired sheet to give to a student.
I gave the piece to a student who I thought would enjoy the piece. Here's a video from 2019 of Nate playing "Bigfoot." Teaching this piece was really fun!
Fast-forward to today…
A teacher who recently happened across Nate's video let me know that the sheet music for "Bigfoot" is available after all! Though no longer available as a sheet music solo, "Bigfoot" is available as part of a compilation series called, Schaum – Short & Sweet, Halloween Level Three. This book was compiled and edited by Wesley Schaum and contains six spooky solos by various composers. "Bigfoot" is the final selection in the book.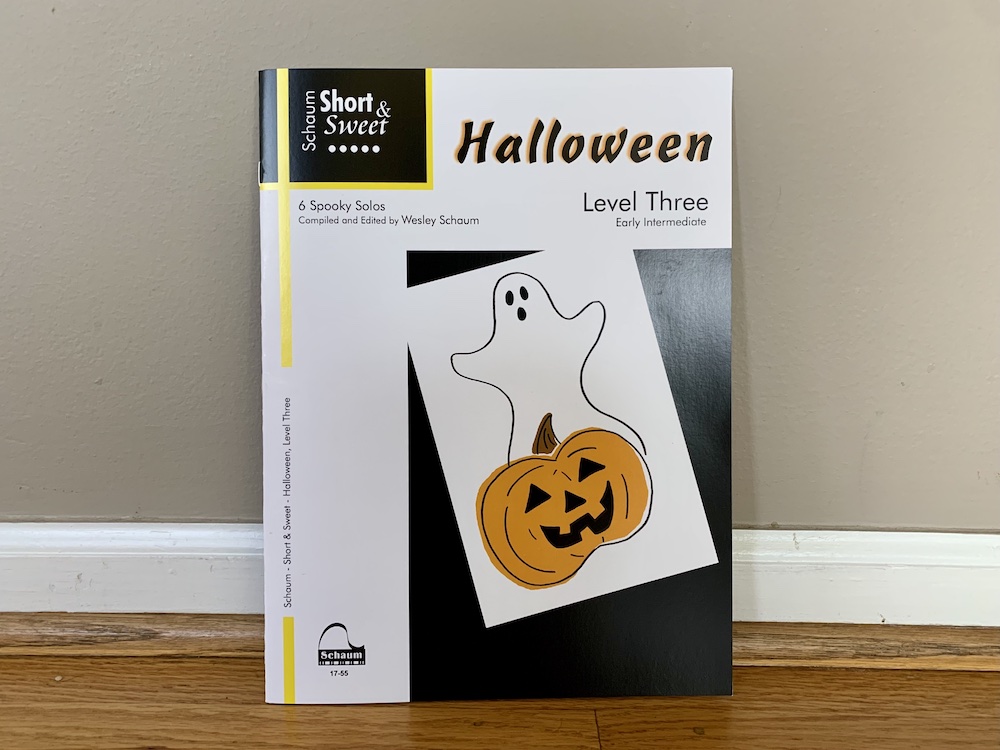 As you can imagine, I was pretty thrilled at the news and ordered myself a copy immediately! I'm pleased to be able to teach this piece again to students in the future.
Anyway, I just thought it would be fun to share those fond memories and recommend this teaching piece to other teachers. I hope you'll agree "Big Foot" is appropriate for Halloween or anytime. It's a piece that sounds impressive and isn't as quite difficult to play as it looks/reads. If you are a teacher who likes to teach pieces by rote/ear, you might be interested in adding "Big Foot" to your teaching repertoire. The patterns and structure of this piece make it easy to memorize. Although the piece is labeled as Early Intermediate, I think it can be given to a Late Elementary or even Mid Elementary level student if you teach it at least partly by ear and work section by section.
The Schaum – Short & Sweet, Halloween Level Three book containing "Big Foot" can be purchased at your local music store or online retailers including Amazon | SheetMusicPlus.com | PrimaMusic.com. Note: This blog post contains affiliate links. Thanks so much for supporting my blog!
---
Your turn: What pieces of music from YOUR past hold special memories for you or your family? Or do you have any favorite rote pieces to recommend? Please share with us by leaving a comment!