As promised, here are two brand game/worksheet sets. I created them with groups in mind, but these would also work well in one-on-one settings.
I'm releasing these worksheets in two formats: (1) a black-and-white, print-friendly version and (2) a version with the colored background. The colored version is perfect for having students complete it digitally on the iPad in an annotation app such as GoodNotes, OR to screen share in Zoom during online lessons. Check out this post for more about screen sharing and the GoodNotes app.
What Do YOU Hear? – Rhythm Patterns game set
This set contains two pages: rhythm patterns in duple meter and rhythm patterns in triple meter. The teacher chants a rhythm pattern as students listen. Students echo it back and then identify which rhythm pattern they heard from the sheet.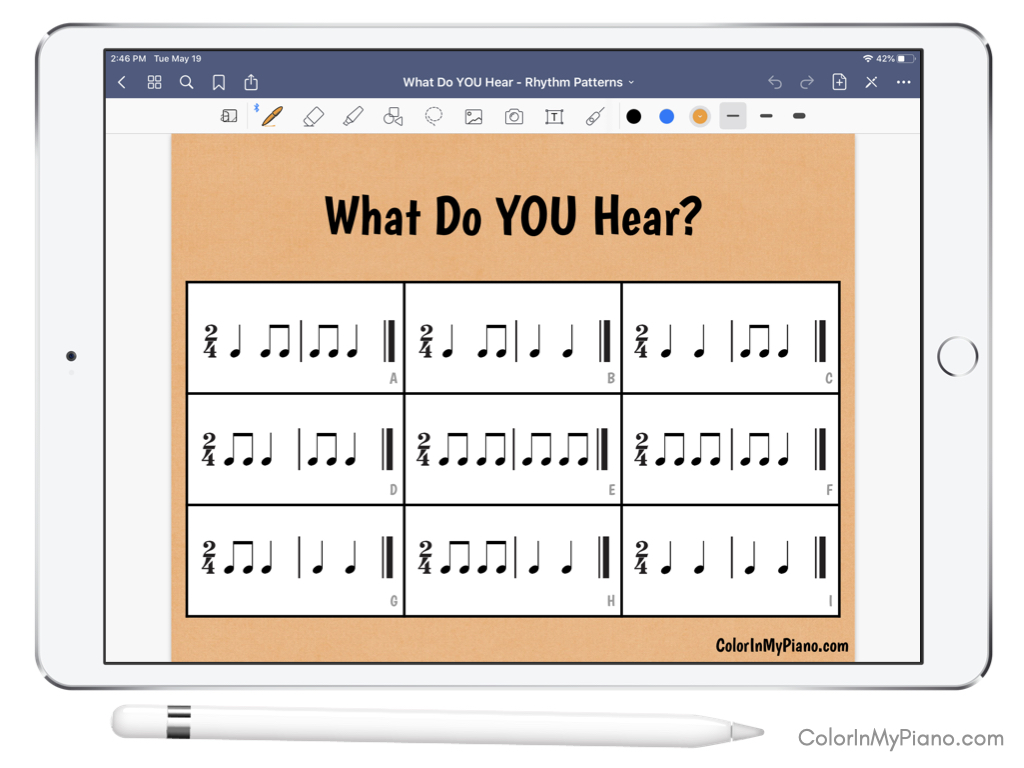 If you have a group of students in a Zoom call, you can ask them to each choose a different "stamp" from the stamp tool (stars, hearts, checkmark, etc.) so they can visually mark which rhythm pattern they heard. Or, it also works to ask them to use hand signs (for example, if they heard rhythm pattern C, they will make a "C" shape with their hands).
Continue reading

"Just Added: Two New Digital Game/Worksheet sets"