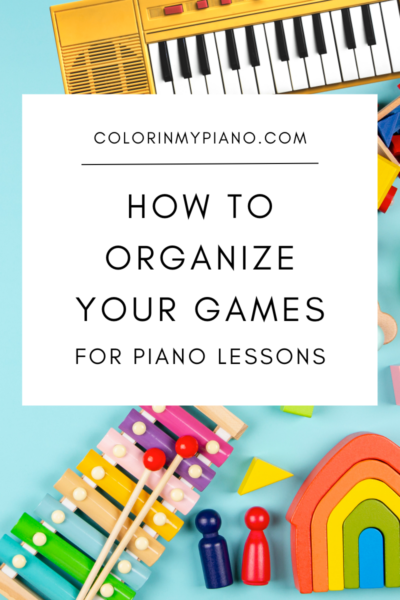 Do you have a collection of games, flashcards, and props to use during piano lessons with your students? Are they organized so you can find things when you need them?
As you probably know, your teaching resources are only as helpful as your organizational system. When things are out-of-place or impossible to find (we've all been there!), those items unfortunately cannot do you — or your student — any good.
The key is to have a system in place where you always know where to find and put things. As the saying goes: "A place for everything, and everything in its place." Your system needs to make sense to you, and it may be as unique as you are.
In this post, I'll describe my method for organizing my teaching games/materials and share how you can set up a similar system if you desire. I hope you'll gain some tips or ideas for how you can organize your favorite piano teaching resources to be readily at your fingertips!
Continue reading

"How to Organize Your Games for Piano Lessons"