Just thought I'd pass along information about the Gordon Institute for Music Learning (GIML) training that is to occur this summer (July-August, 2018) in the Boston area at Brookline Music School.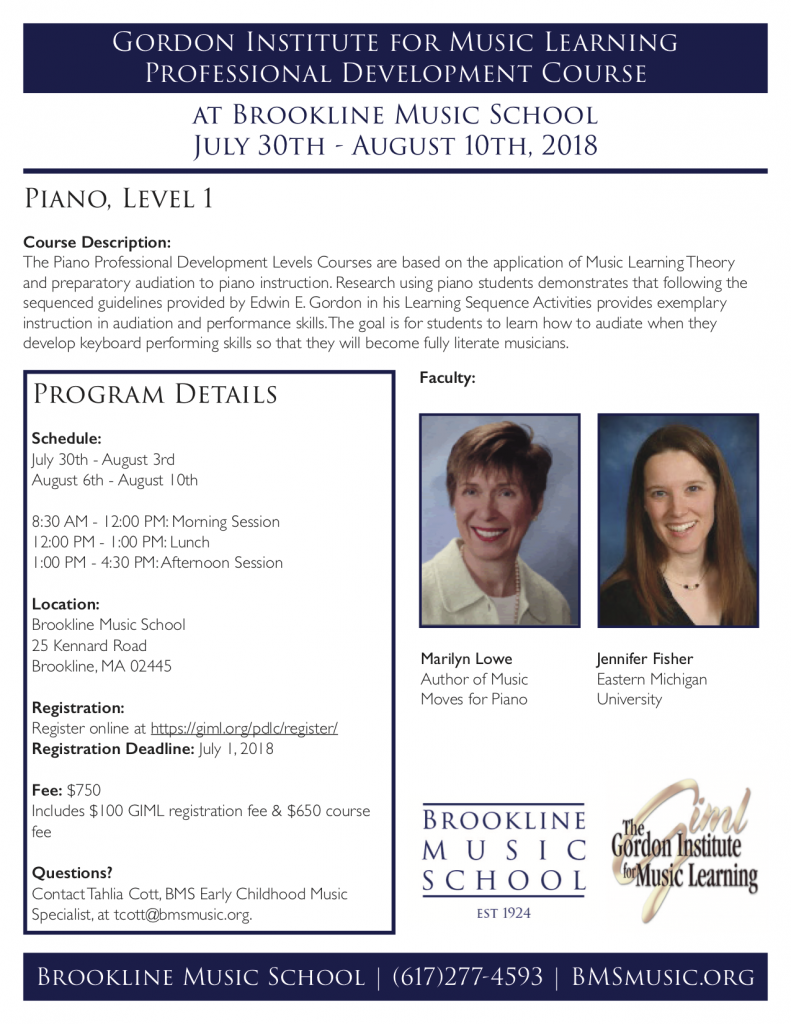 This is the certification I received in the summer of 2016 to learn more about applying Edwin Gordon's Music Learning Theory (MLT) to piano teaching. It was quite a commitment of time and money but I feel it is the most important investment I have made into myself as a piano teacher, aside from earning my music degrees.
Here's where you can read about my experience taking GIML's Piano Certification Course. Read more about GIML's Professional Development Level Course offerings here.