Do you have a chalkboard or whiteboard in your piano studio space?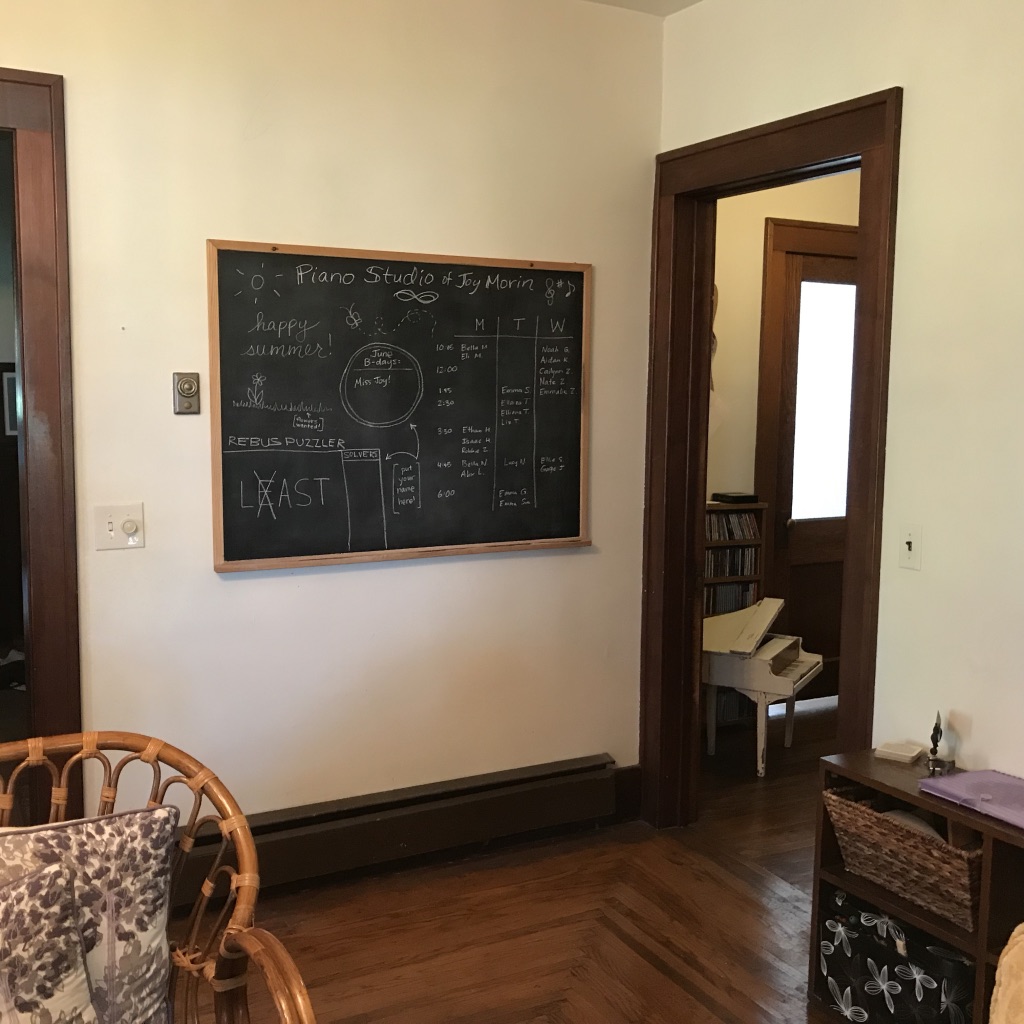 I found this chalkboard at a thrift store a couple of years ago for something like $12. I've been experimenting with different things to put on it for my students, and thought I'd share a few ideas today!
1. Studio Name
I always put the studio name somewhere near the top. I'm no professional artist, but I like to experiment with different styles of lettering.
2. Upcoming Dates
Remind your students of upcoming dates and deadlines. This can help parents and students stay in touch with what's going on!
Continue reading

"9 Ideas for Your Piano Studio Chalkboard/Whiteboard"