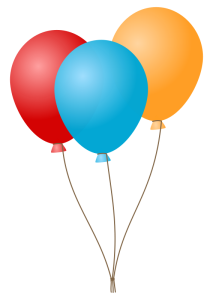 Friday marked the five-year anniversary of Color In My Piano!  I meant to write this post on Friday, but I have been preparing tax documents all weekend instead.  I finished gathering all of the paperwork yesterday and am bringing it to our CPA today.
Enough about the unpleasantness of taxes!  Let's celebrate five years!!
Have you ever wondered why I chose the name "Color In My Piano?"  Here is the story:  The phrase was coined when, during my senior year of undergrad at Hope College, I was required to write a lengthy essay which reflected upon the past experiences of my life and summed up my current worldview.  Not surprisingly, much of paper focused on my beliefs about music and the role of the piano in my life.  I believe music is much more than a series of notes strung together.  It is a powerful force that can influence our emotions, encourage, heal, and energize.  In my life, I strive to keep my music-making and teaching from feeling like merely a job or a requirement.  I strive to keep "color in my piano" for both my students and myself.
In case you are interested, below is a run-down of the history of the Color In My Piano blog over the past five years.  
Continue reading "Celebrating 5 Years!" →