Hello, friends!
How are your lessons going? I imagine many of you are continuing to teach online, while some of you have returned to in-person lessons — depending upon where you live, among other factors.
Currently, my lessons are still online, using FaceTime/Zoom. I have 15 students who are based in Northwest Ohio (where I lived before moving last December). I am teaching them online until I feel it is safe to resume teaching at the small studio space I was renting.
I also have two Michigan-based students, so far. When the quarantine arrived, my husband and I changed our original plans in terms of marketing my piano studio after our move and childcare for our baby daughter, Aria. When things become more "normal" (whatever that means!), I will at some point begin more actively seeking new students. For now, I'm okay with the change in plans and am content with my current home life and teaching life!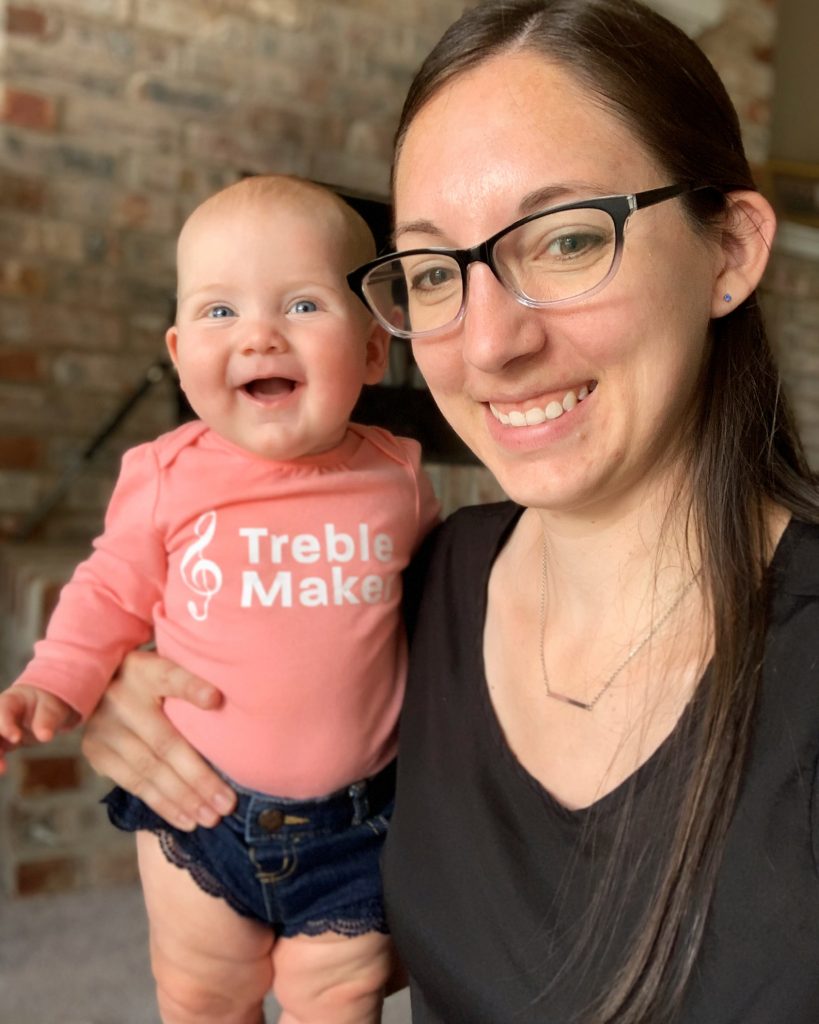 Earlier this summer, I saw a few Instagram posts from piano teachers who thought to offer "porch recitals" or "patio lessons." Inspired by this out-of-the-box thinking, I decided I'd like teach lessons for my two Michigan students outside on my back patio for a time or two, just for fun. So, I started closely watching the weather forecasts.
It's been a hot summer, but last week I finally saw an opportunity. The weekend weather was supposed comfortably in the 70s. So, I emailed my two Michigan students. They loved the idea!
And so, last Saturday, we had in-person outdoor lessons on my back patio. And it was wonderful! It was nice to be face-to-face and enjoy the beautiful weather as well. I hope to do this again a time or two before the winter weather hits.
Do you have a portable instrument and an outdoor space for something like this? In this blog post, I'll share some ideas and a to-do list in case you'd like to try something similar yourself!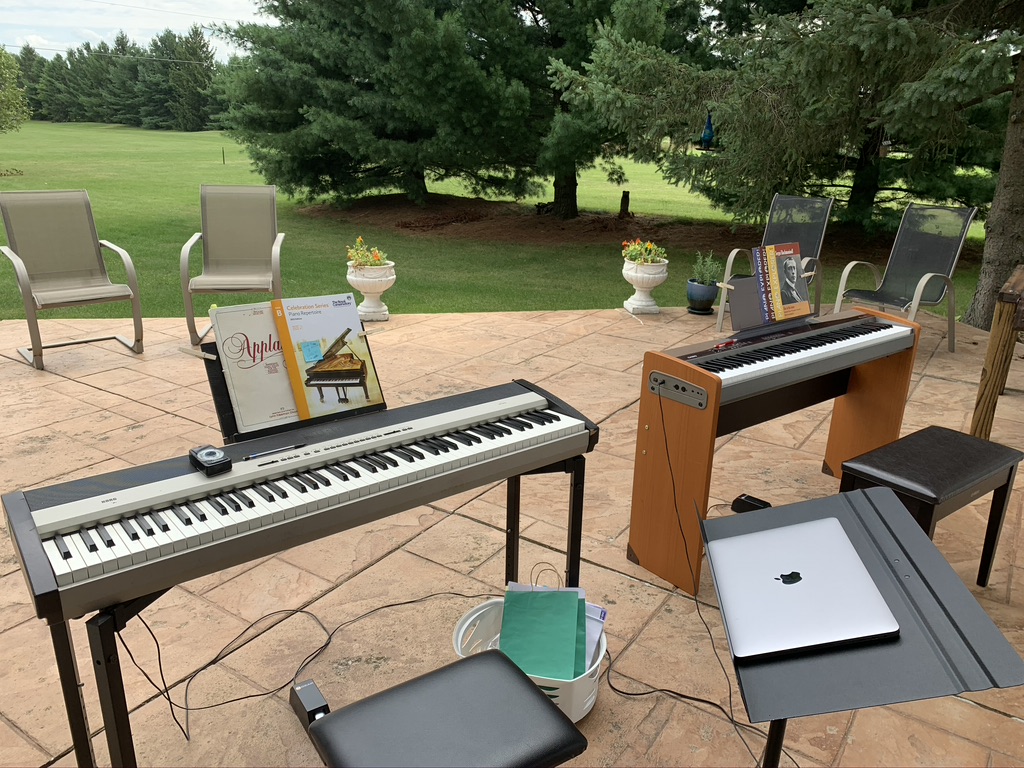 Continue reading

"Piano on the Patio! Quarantine Teaching Adventures Continued…"