My students are currently preparing pieces for a local Ribbon Festival as well as my studio's annual recital.  (I always hold my Spring recital in March or April — I think May gets too busy!)
In order to help prepare them for these events, I decided to ask my friend, Loretta, to give a master class for my students during our "Piano Party" group class this month.  Loretta and I became friends during grad school while earning our pedagogy degrees.  She currently runs a multi-teacher studio in Lansing, Michigan.
Loretta loved the idea and asked if I would give a master class for her students in return.  It turned out to be a great exchange and a very positive experience for all of our students!
Here is a group photo of me with some of Loretta's students after our master class: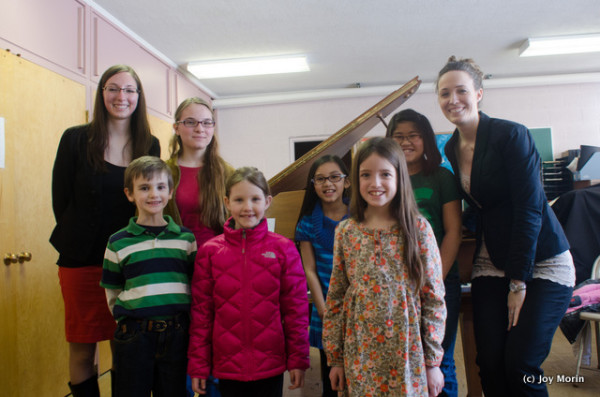 Read More »