In today's post, please enjoy an interesting and insightful interview with pianist and teacher Chad Twedt (pronounced "tweed"). I've known Chad for a number years, having connected online thanks to blogging. Chad's blog, Cerebroom, is where he posts occasional in-depth articles about topics relating to music and more. Below, I ask him to share about his recently released online course called The Art of Rubato, his teaching philosophy, and his compositions, among other things.
---
Hi, Chad! Thanks so much for agreeing to this interview. Would you begin by telling us a little bit about you and how you got into teaching?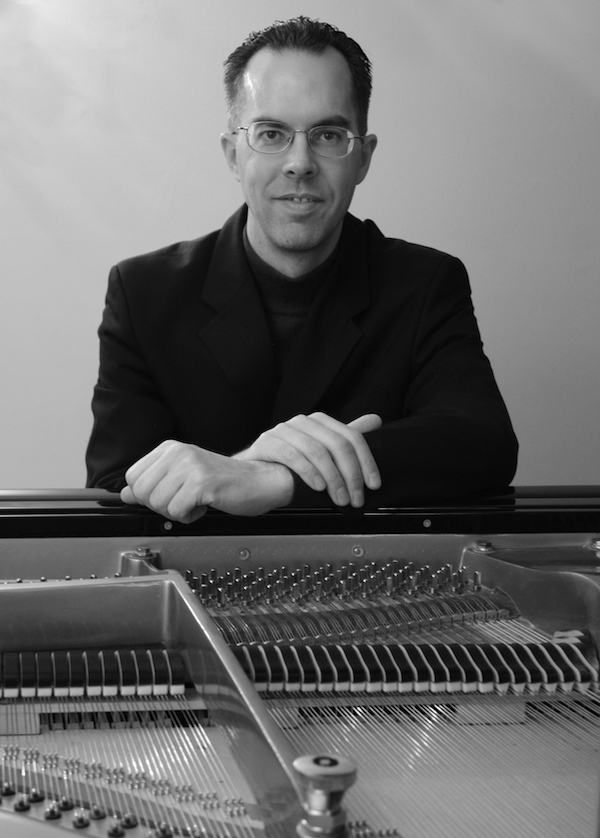 Thanks Joy, I'm honored!
I have a master's degree in piano performance and a bachelor's degree in mathematics. I love composing, performing, teaching, thinking/researching, watching movies, writing, coding, and playing tennis.
In high school, people used to ask me the dreaded question that almost no high schooler can answer: "What do you think you'll be doing 10 years from now?" I used to answer, "I don't know… the only thing I know for sure is that I'm not going to be a teacher." I said this because the only people I saw teaching were public school teachers who, in my view, had a difficult job – sometimes horrifically difficult, dealing with kids in every class who didn't really want to be there. I also hadn't met any male private piano teachers. Becoming a piano teacher wasn't even on my radar.
I started teaching in 1997 reluctantly when a 10-year-old kid who sat in the front row in my undergraduate junior recital begged to take lessons from me. I told his parents that I was a performer, not a teacher. He apparently really wanted to study with me, because they called me back the next day and pleaded with me again to give it a try. I agreed, and I was nervous I'd run out of things to say after the first 10 minutes. The opposite happened – I felt like each 30-minute lesson was way too short. Unfortunately, the kid never practiced. His parents later told me he idolized me and just wanted to be around me, so he only lasted a month as a student, but it was enough for me to realize that teaching piano was something I was good at and deeply interested in. I felt I owed it to myself to explore it some more. Fast forward 20+ years, and here I am!
As a piano teacher, what are your goals for your students?
In each lesson, I am obsessively focused on preparing students to practice effectively at home. This obsession increased tenfold after I did a ton of research into metacognition, which is the idea of "thinking about thinking." It is what allows students to plan a practice/study strategy, monitor that strategy, and evaluate the success of that strategy, rather than just mindlessly seeking pleasure, producing minimal results. Students of all ages, especially adults, naturally exhibit metacognitive knowledge and skill when they study for academic tests, but they tend to be far less mindful when practicing piano.
Continue reading

"TEACHER FEATURE: Chad Twedt, Pianist, Teacher, & Composer"