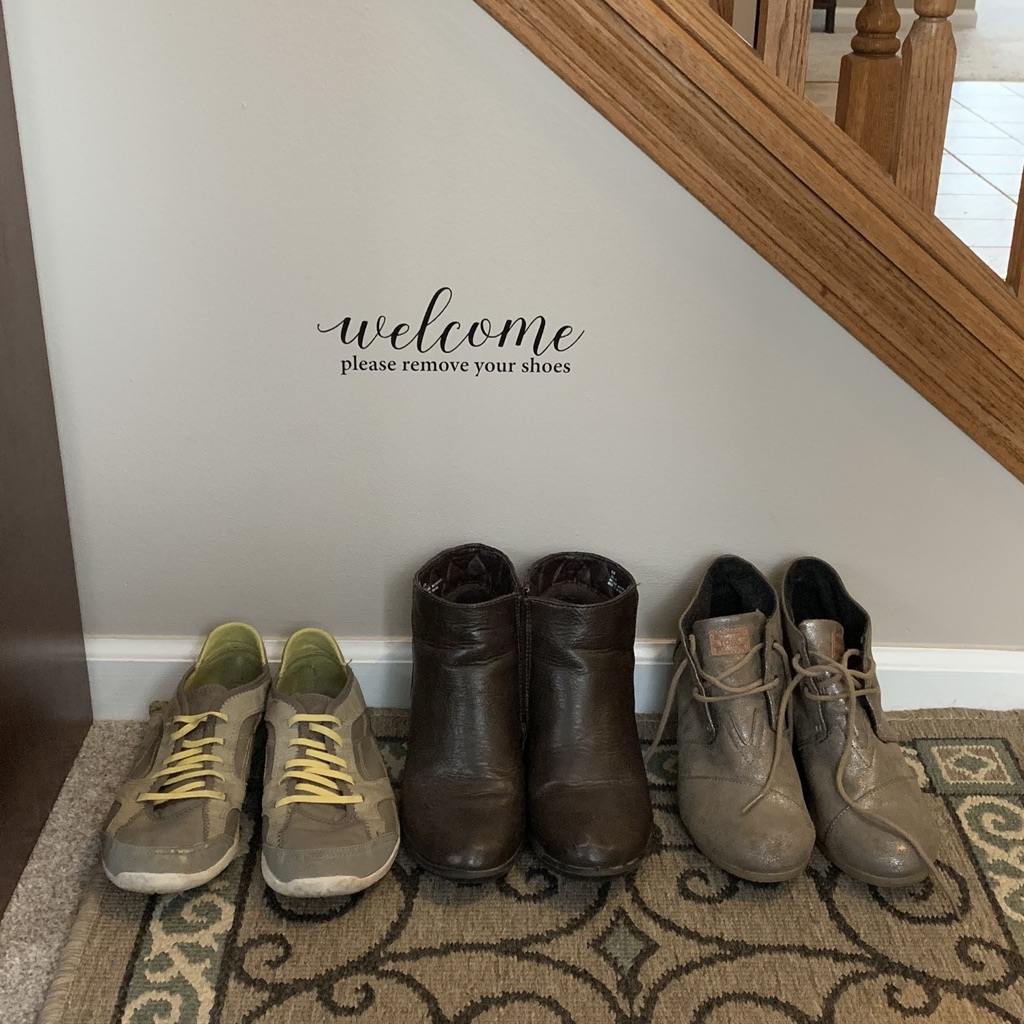 As shared in this post, my husband and I recently relocated from Bowling Green, Ohio to Saline, Michigan (outside Ann Arbor). I'm sure I'll share a full tour of my new piano room, but for today, I wanted to share a simple solution I found to help remind my students to remove their shoes when they arrive.
My new piano room is carpeted, and it's a light color. I didn't always enforce the "shoes off" rule in my previous home, but I decided I wanted to be more consistent about that here. Even I follow this rule strictly myself.
The main way to achieve that is to train students from the first time they are at the studio. However, I thought it might be nice to also add a friendly reminder for them to see when they arrive.
This is the entryway area to my studio. Continue reading "Inviting Piano Students to Remove Their Shoes" →