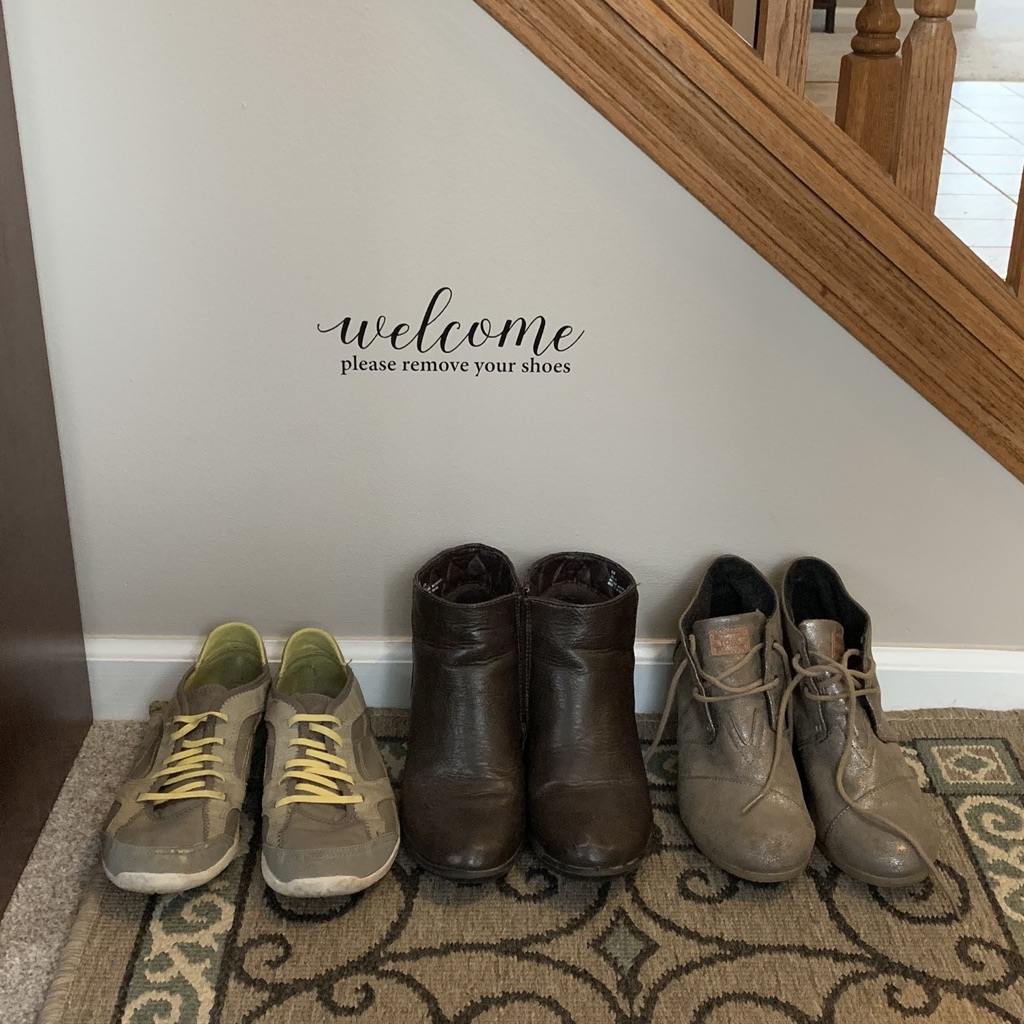 As shared in this post, my husband and I recently relocated from Bowling Green, Ohio to Saline, Michigan (outside Ann Arbor). I'm sure I'll share a full tour of my new piano room, but for today, I wanted to share a simple solution I found to help remind my students to remove their shoes when they arrive.
My new piano room is carpeted, and it's a light color. I didn't always enforce the "shoes off" rule in my previous home, but I decided I wanted to be more consistent about that here. Even I follow this rule strictly myself.
The main way to achieve that is to train students from the first time they are at the studio. However, I thought it might be nice to also add a friendly reminder for them to see when they arrive.
This is the entryway area to my studio.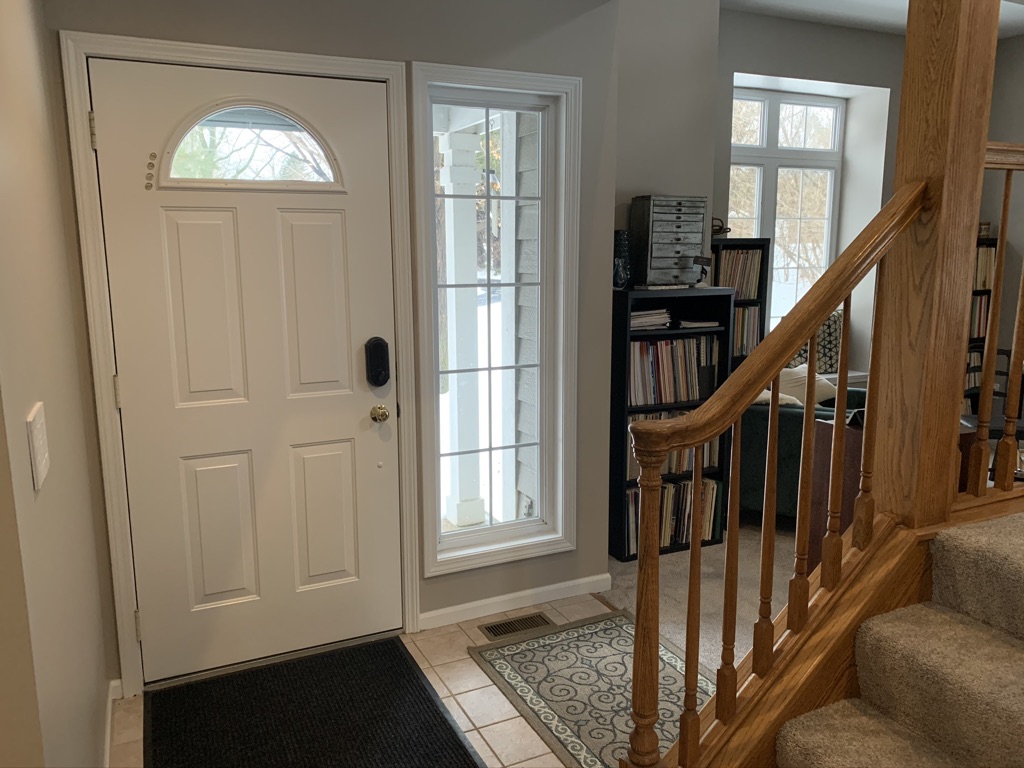 Take a look! Did you spot it?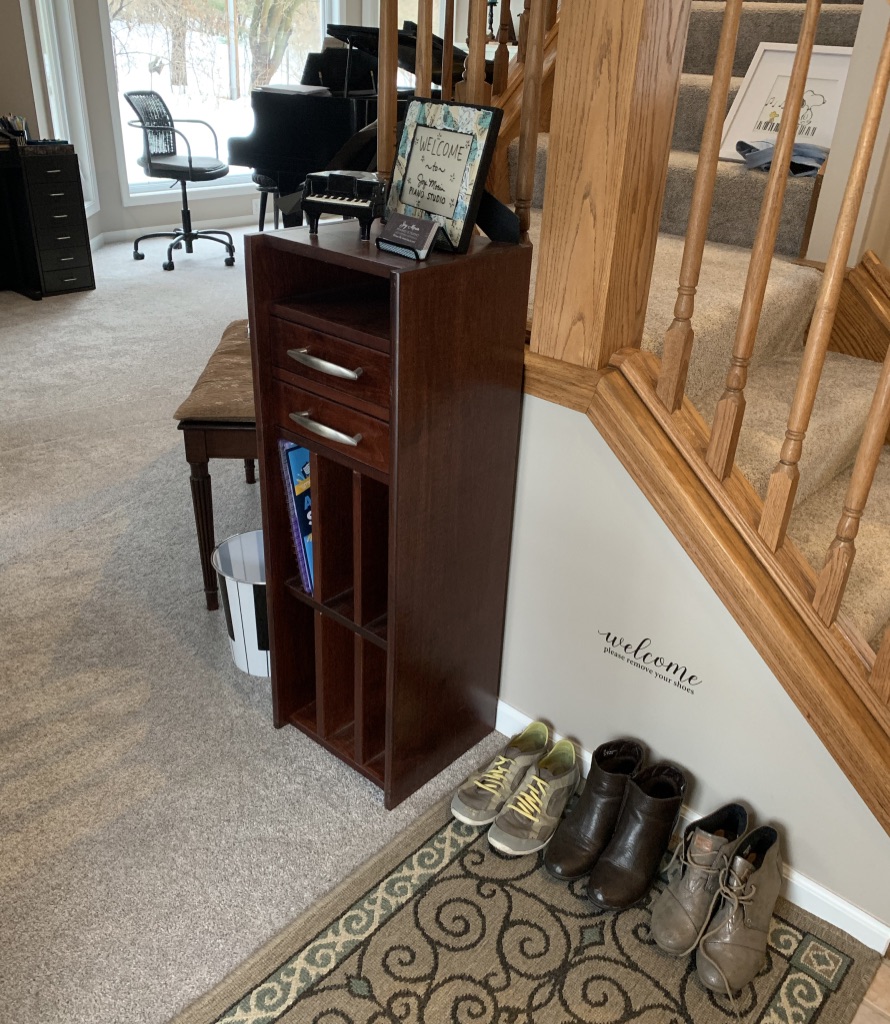 It's a decal I found listed on Etsy.com. When it arrived in the mail, I installed it per the enclosed instructions. I measured from the floor and made marks with a pencil to make sure I installed it perfectly level.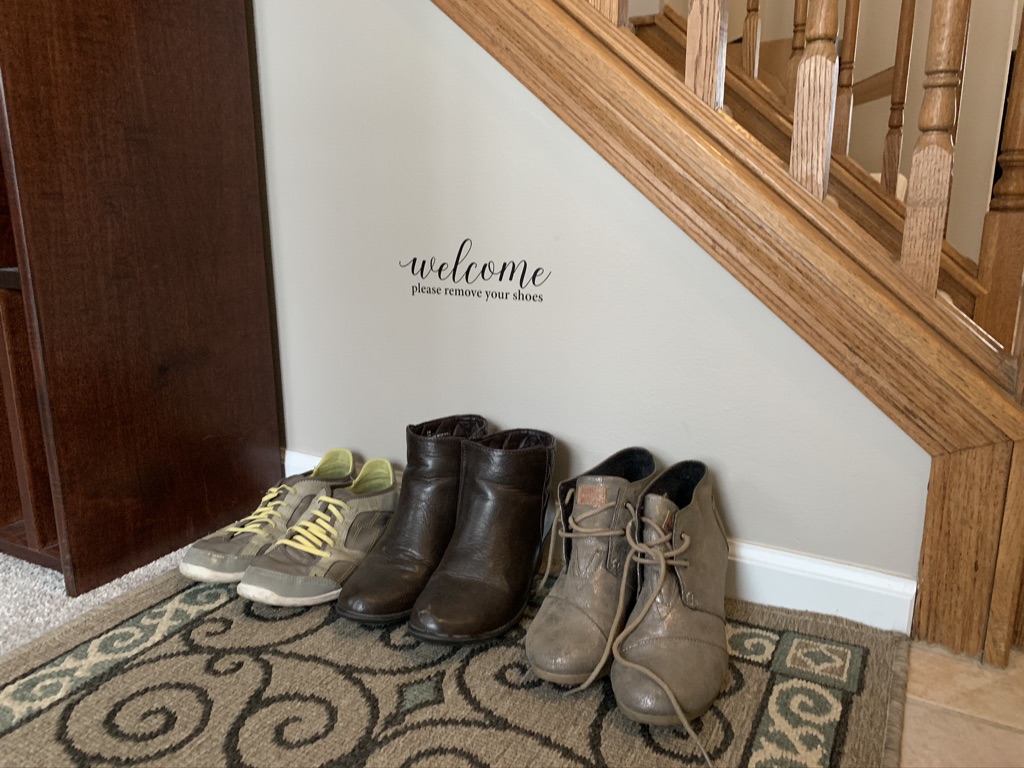 It says: "Welcome" and "please remove your shoes". I'm pleased with how it turned out. I think the design looks welcoming and friendly.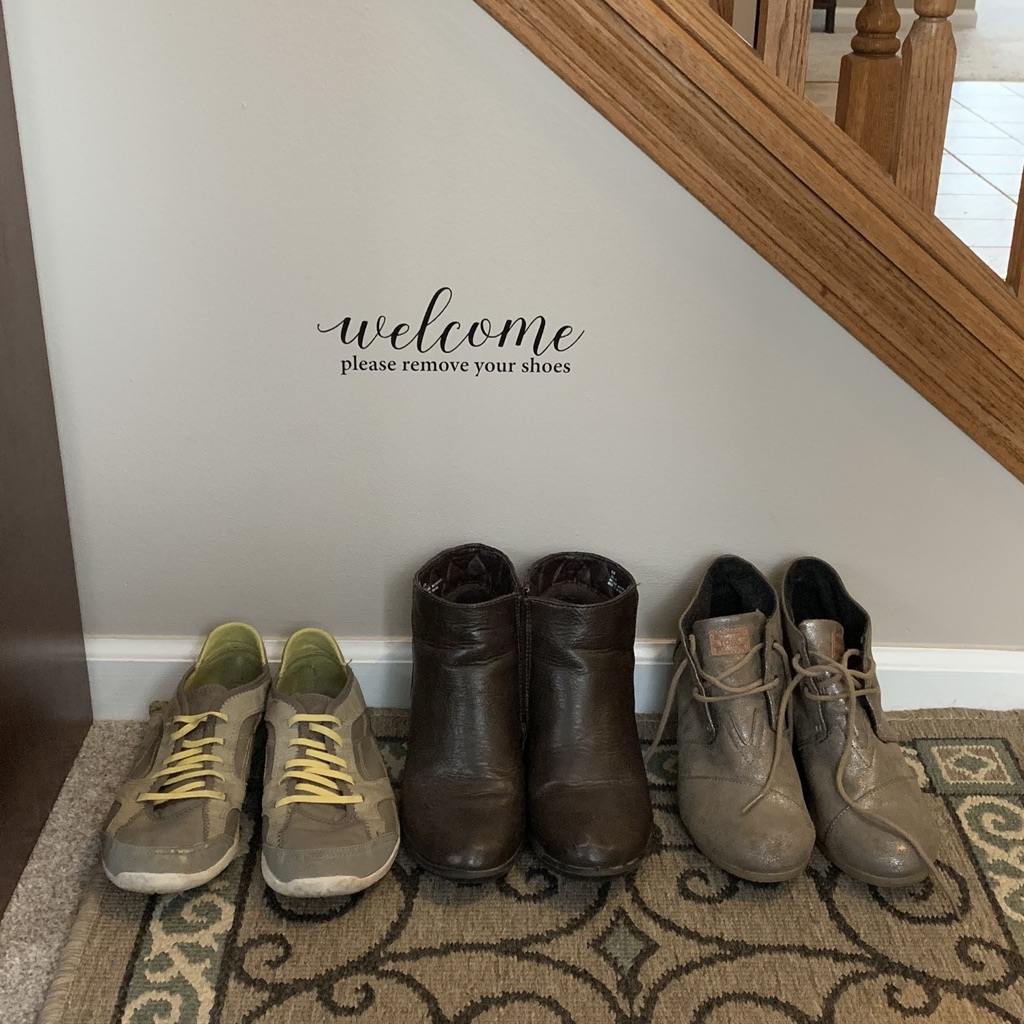 Just thought I'd share! If you'd like to order the same decal, here's a link to the Etsy seller's listing. The Etsy seller, Teria, was kind enough us to offer a promo code for 10% off! Just use the link here or enter the promo code COLOR. I'm told the promo code will also work on her other door/window decals. She has many different decal designs in her shop.
The decals are available in many colors, and in gloss or matte vinyl. For painted surfaces, you'll want to choose matte; for outdoor applications (like a window), choose gloss.
---
I'm curious: Do you prefer students to remove their shoes when they arrive at your studio? Why or why not?