If you've followed my blog for awhile now, you know that a method book I frequently use in my piano teaching is Irina Gorin's Tales of a Musical Journey. I became a fan of Irina's work first through subscribing to her YouTube channel, which contains hundreds of teaching videos. Then, in 2015, I attended her first-ever summer workshop for teachers. (If you'd like to read my full review of Irina's Tales of a Musical Journey method, click here.)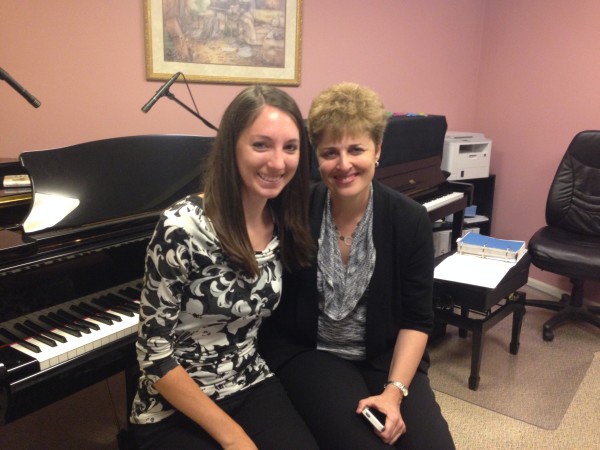 As Irina's method books have continued to grow in popularity, she began touring internationally to give workshops about her method. Currently, she lives in Asia and is a faculty member at Chengdu College of Chinese and ASEAN Arts.
Today, I'm writing a review of Irina's online course for piano teachers. If you've heard about her course and wondered what it was like, this review is for you. Read on!
Irina Gorin's Online Course for Piano Teachers
Irina's online course is comprised of over 50 videos to guide the teacher through the first year of lessons with beginner students (ages 4-7) using her Tales of a Musical Journey books.
Irina's course is hosted inside WeChat, a social media platform that is quite popular and ubiquitous in China. The course can be purchased from Irina's website. Then, the WeChat ID for accessing the course is emailed to the purchaser within 24 hours of purchase.
Accessing Irina's Course
Irina guided me through the process of accessing her course inside WeChat. I was able to download the WeChat app onto both my iPhone and my iPad. Unfortunately, I was unsuccessful with downloading the WeChat application onto my 2017 MacBook. (It seems WeChat needs to solve some bugs to enable more users to use the desktop version of their application.)
Once I gained access to the course, I added the course link as a "Favorite" inside WeChat so that I can quickly and easily revisit the course as needed.
Inside the Course
Here's what you'll see when you visit the course page. It's good to be aware that some of the navigation text inside WeChat is in Chinese. This can be a little confusing at times, but most of the time you can just follow your intuition for getting around inside the app.
Irina's course is designed as "step-by-step instructions for teachers teaching a first year piano student using the two books of Tales of a Musical Journey". The course is comprehensive, containing 52 videos.
The videos were professionally recorded and produced by Irina Gorin and DoSoMi Ltd., a leading music education platform in China. So, the video quality and production value of the videos is quite high.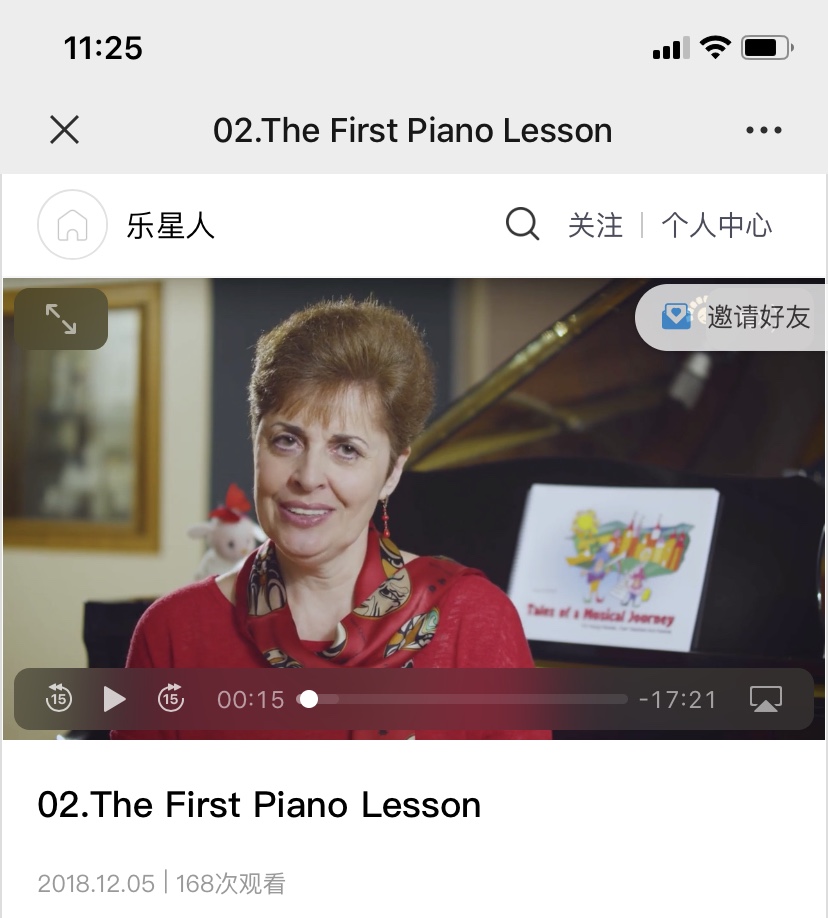 The Videos
The videos feature Irina discussing, describing, and demonstrating what she recommends doing in each lesson with students as they work through the Tales books. Irina is well spoken, and her commentary is clear and easy to understand.
Here's a peek at some of the video topics:
The videos also occasionally feature short excerpts of Irina working with a piano student (such as the videos found on her YouTube channel). These clips are quite valuable as practical examples of the content Irina is discussing.
At certain points in the video, slides are shown to visually reinforce the points Irina is making. Even though the slides sometimes are in Chinese, it is pretty clear what is being discussed.
It's so helpful to hear Irina's commentary about the pages in her book. The videos present great insight into Irina's pedagogy and how she works with her students.
The videos are a nice length, ranging from 15 to 30 minutes. The videos can be played at 0.7x, 1x, 1.25x, 1.5x, or 2x speed.
The course is designed to be completely self-paced. As a way of providing support for those in the online course, Irina administrates a discussion chat group inside WeChat for those who have purchased the course. She also has a wonderful Facebook group intended for any teacher interested in Tales. Check it out here.
The Bottom Line
The content of Irina's videos are excellent, as is the delivery. I love learning from how other teachers teach, and Irina is a master. The material is easy to understand and enjoyable to watch. I haven't yet finished watching all the available videos, but I'm pleased with the insights I've gained so far to teach her materials more effectively. Teaching beginners well is truly an art!
I have to admit I don't love the WeChat platform, so I do wish the course was available on a different platform. And I do wish the slides during the videos were in English instead of Chinese. But neither of these things are deal breakers, in my opinion.
I would highly recommend this online course to any piano teacher interested in Irina's pedagogy. This course is a great solution for teachers interested in learning how to use Irina's books — especially if attending one of her in-person workshops is not feasible.
Thanks for reading this review! To purchase Irina's online course, you can visit her website here.
Disclosure: I received complimentary access to Irina's online course for review. As always, however, my reviews are my own honest evaluations.