The last two weekends, I hosted a piano teacher retreat at my home in southeast Michigan with two groups of teachers. I'm still reeling from all the fun we had and memories made! It's been a full and rewarding couple of weeks to be sure.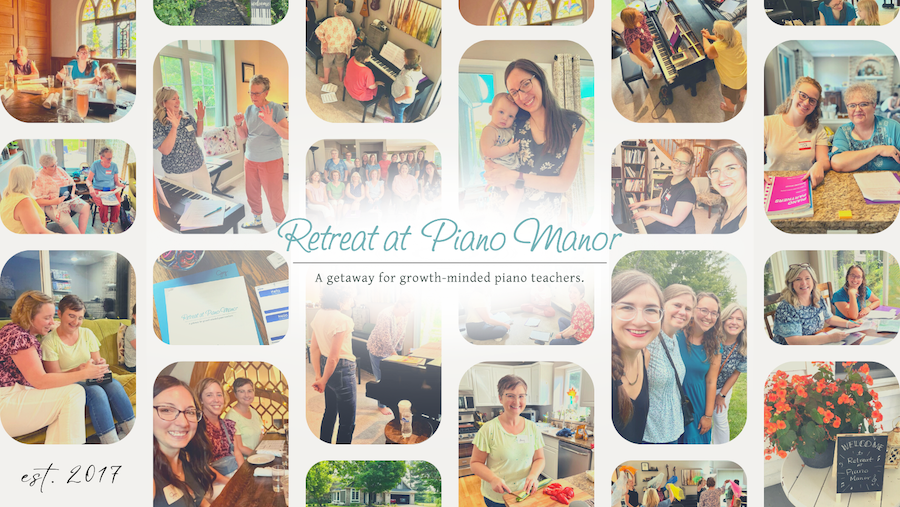 In this post, I'll share some photos and highlights from this year's retreat, along with a quick bit of backstory behind these events.
Note: This article may contain Amazon affiliate links. Thanks for supporting my blog and my work!
How It Began
The first time I offered a piano teacher retreat was back in 2017. The idea came thanks to feeling inspired by the large, historic house we were renting at the time, plus some remarks at a conference from Robert Duke (author of one of my favorite books, Intelligent Music Teaching) about creating ideal learning environments.
My idea was to create a professional development event where small groups of teachers could learn from and alongside each other in a relaxing, friendly environment. I picked a weekend in August, announced my idea here on my blog, and held my breath. Lo and behold, a group of teachers signed up. And that's how "Retreat at Piano Manor" was born!
I hosted retreats again in the summers following in 2018 and 2019. Each year, I've chosen a different theme for us to explore, such as piano method books (recap here), piano technique for beginners, and rhythm through the lens of Music Learning Theory (recap here).
2020 brought the Covid-19 pandemic, so of course I did not host a retreat that year. In addition to the pandemic playing out over the next couple of years, my husband and I had started having kids (we now have a 3.5-year-old and a nearly 1-year-old). And so, this year's 2023 retreat comes after a three-year hiatus. I'm thrilled my retreats are back, and hope to continue them in upcoming summers!
Our 2023 Retreat
This year's theme was Exploring Rote + Note Learning in Piano Teaching. During our time together, we explored the age-old concept of "rote learning" and how we can use it effectively in our piano teaching today.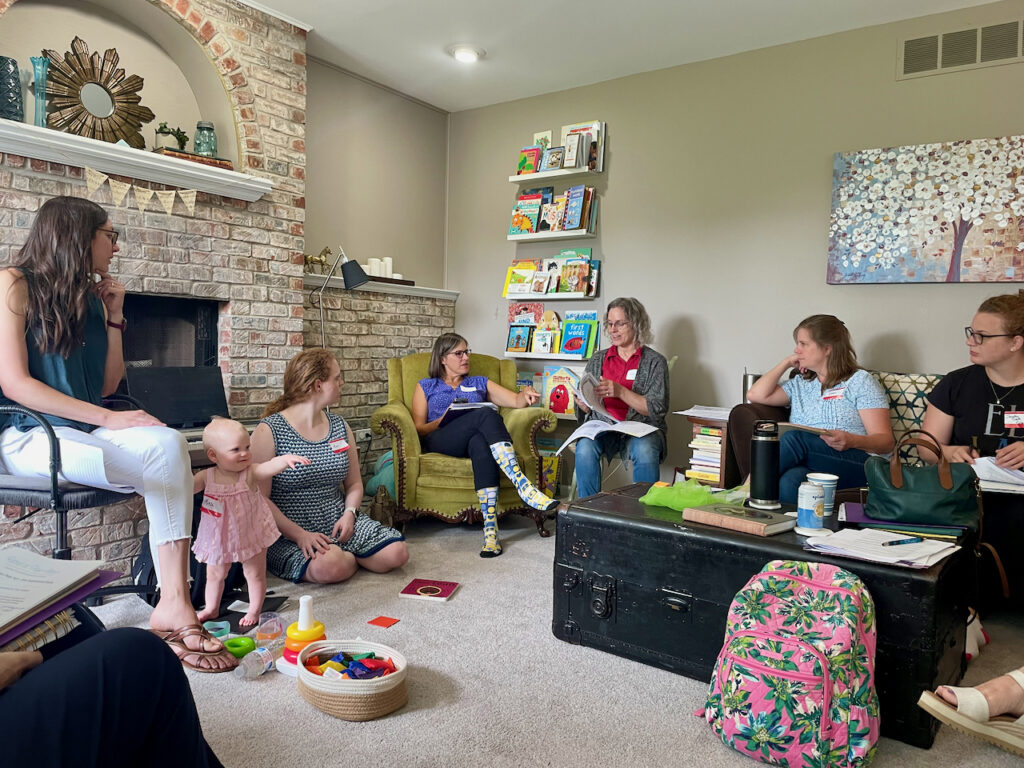 When the August 10-12 dates sold out within days, I decided to open up an additional weekend, August 3-5. It's the first time I've offered the same retreat twice, and I have to say it was nice being able to accommodate more teachers and also have a chance to tweak our schedule for the second time around.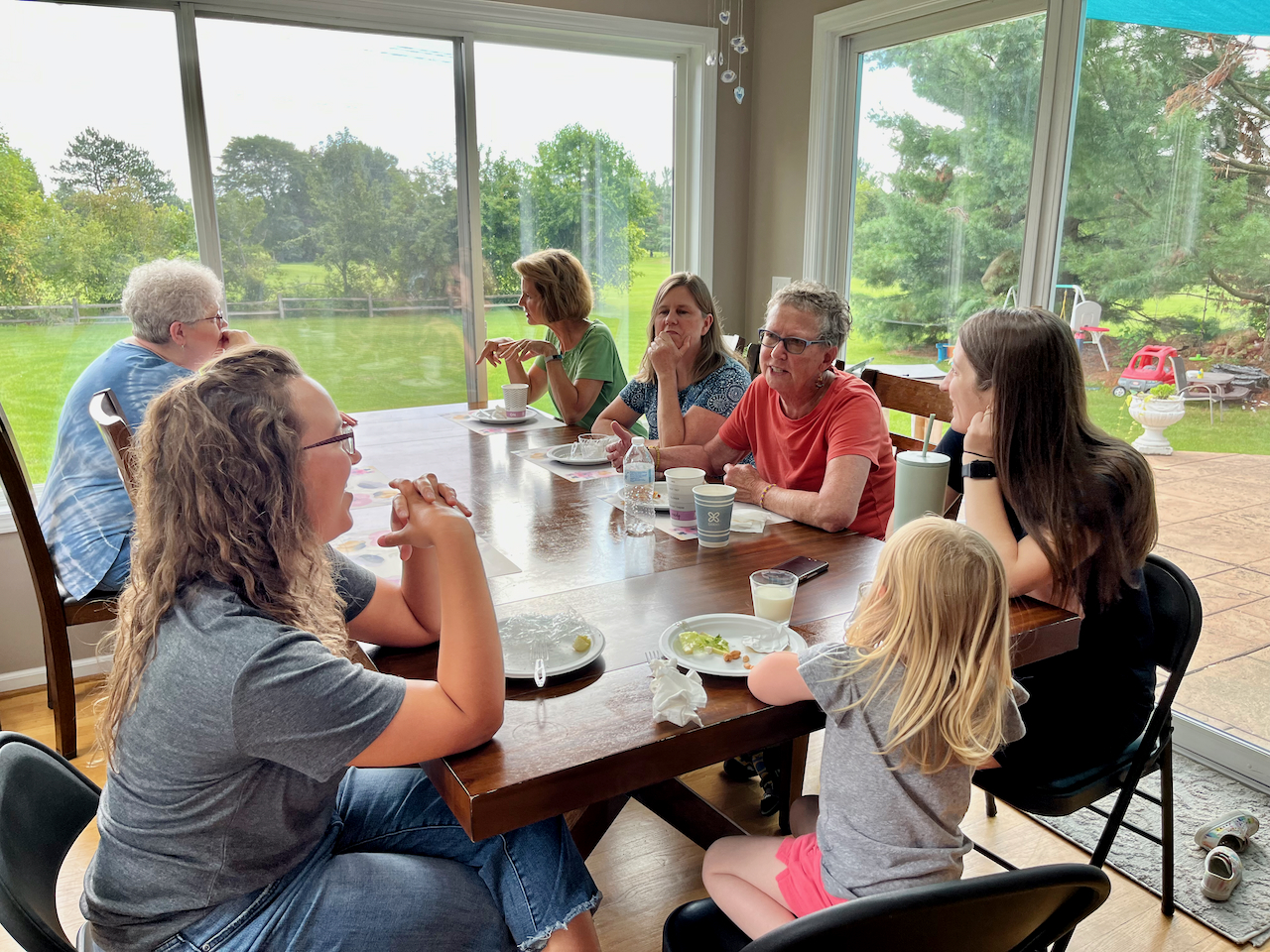 Teachers traveled from within the Midwest and beyond: Michigan, Ohio, Indiana, Minnesota, Illinois, Kentucky, Massachusetts, Arkansas, Tennessee, Wisconsin, Virginia, and South Carolina. Some teachers stayed with family/friends nearby, but most teachers shared an Airbnb or a scrapbooking house (yes, that's a "thing!").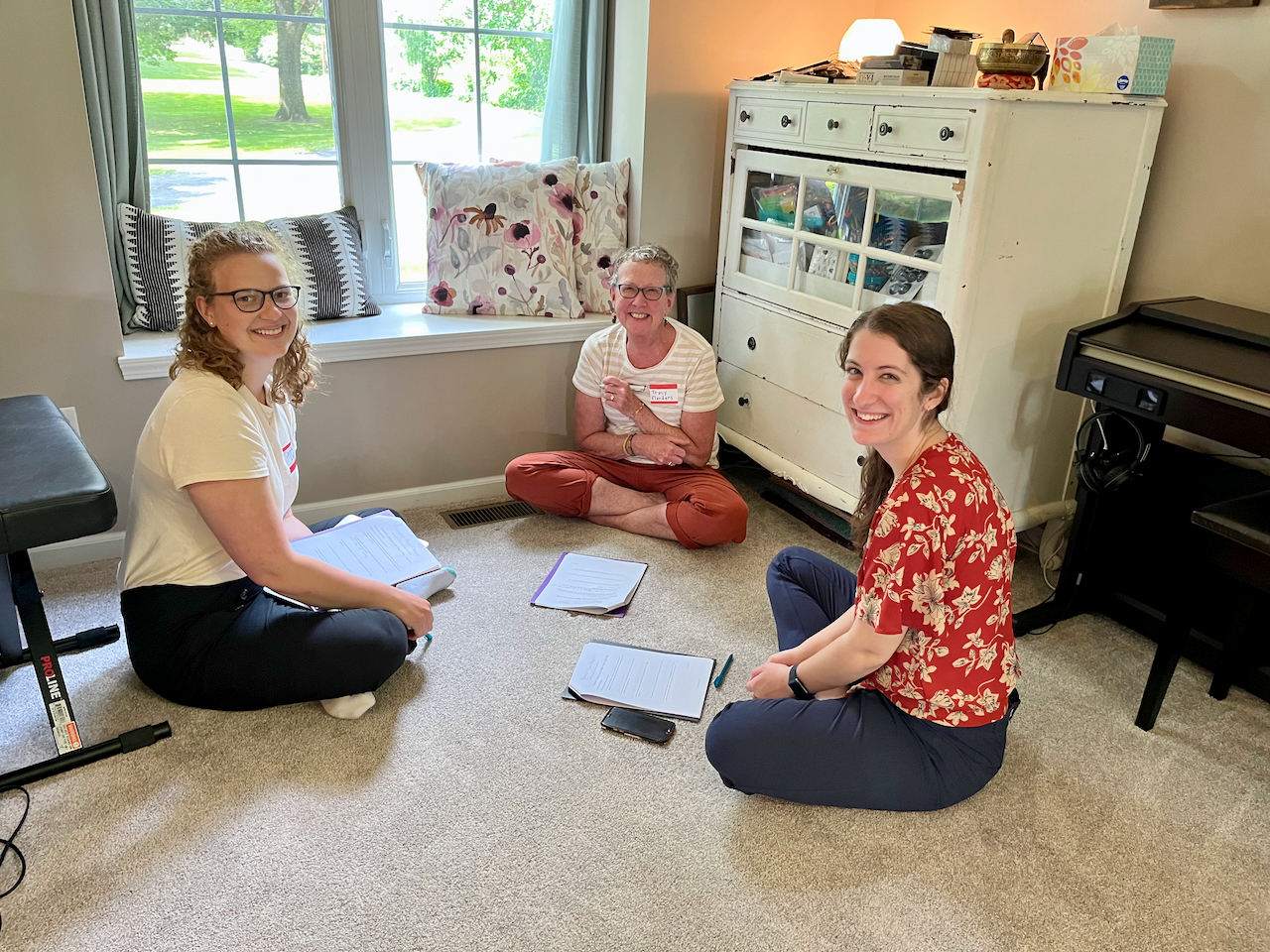 We spent quite a bit of time discussing how we can get beyond both "rote + note" into audiation — comprehending the music we are hearing/reading. For this, I drew upon my training as a certified teacher through the Gordon Institute for Music Learning to present ways we can help our students audiate music. As one attendee in a burst of inspiration put it, rote learning is a doorway for audiation. (Well said, Mary!)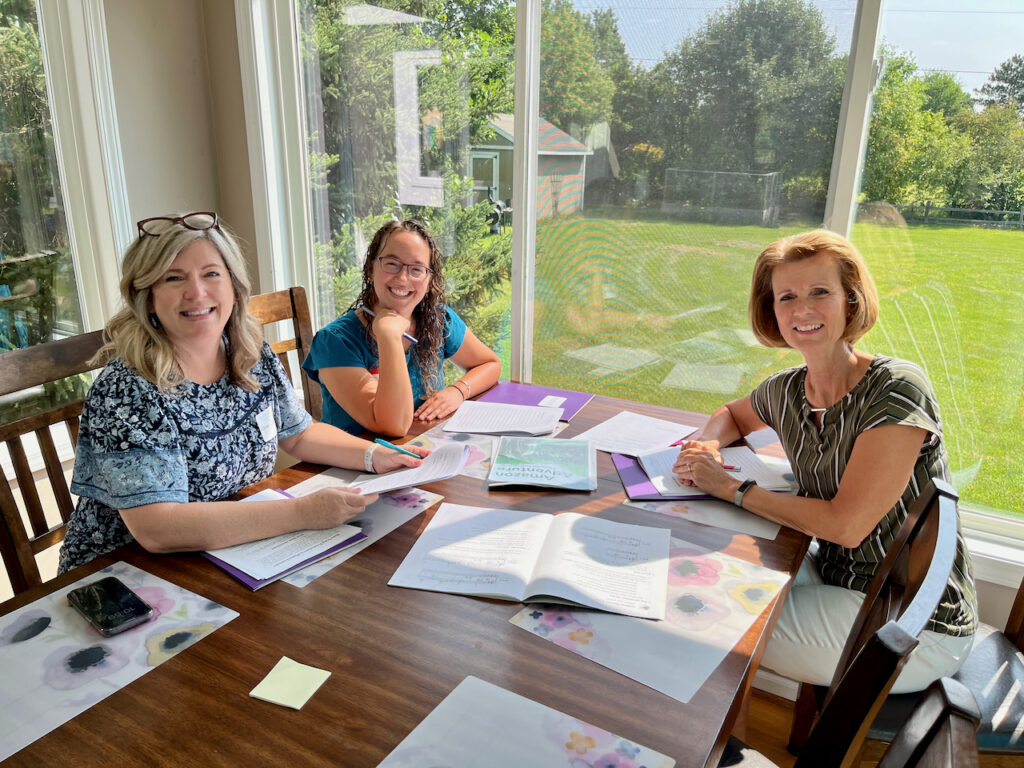 In small groups, we examined resources for rote teaching and taught each other at least one rote piece. Some teachers said the peer teaching was their favorite part.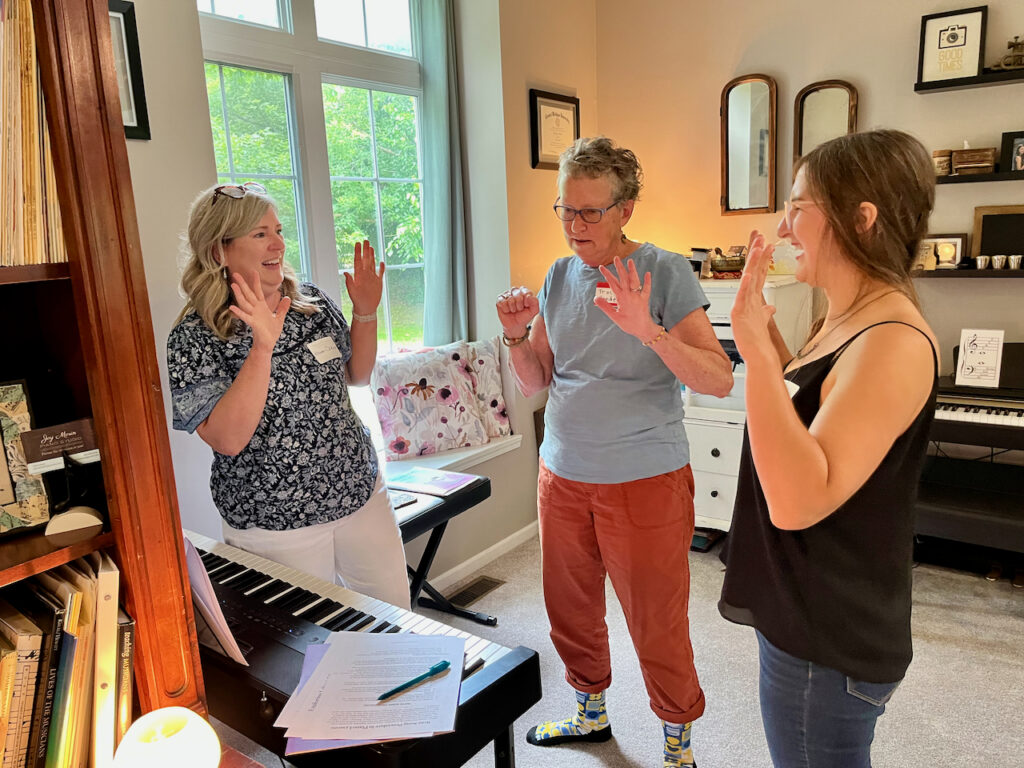 My pal Amy Chaplin of PianoPantry.com was kind enough to agree to cater the event for me once again! She made amazing food for us for the August 10-12 weekend, while my husband (also a foodie) covered August 3-5. I couldn't have done it without them. We were spoiled with delicious, healthy food both weekends.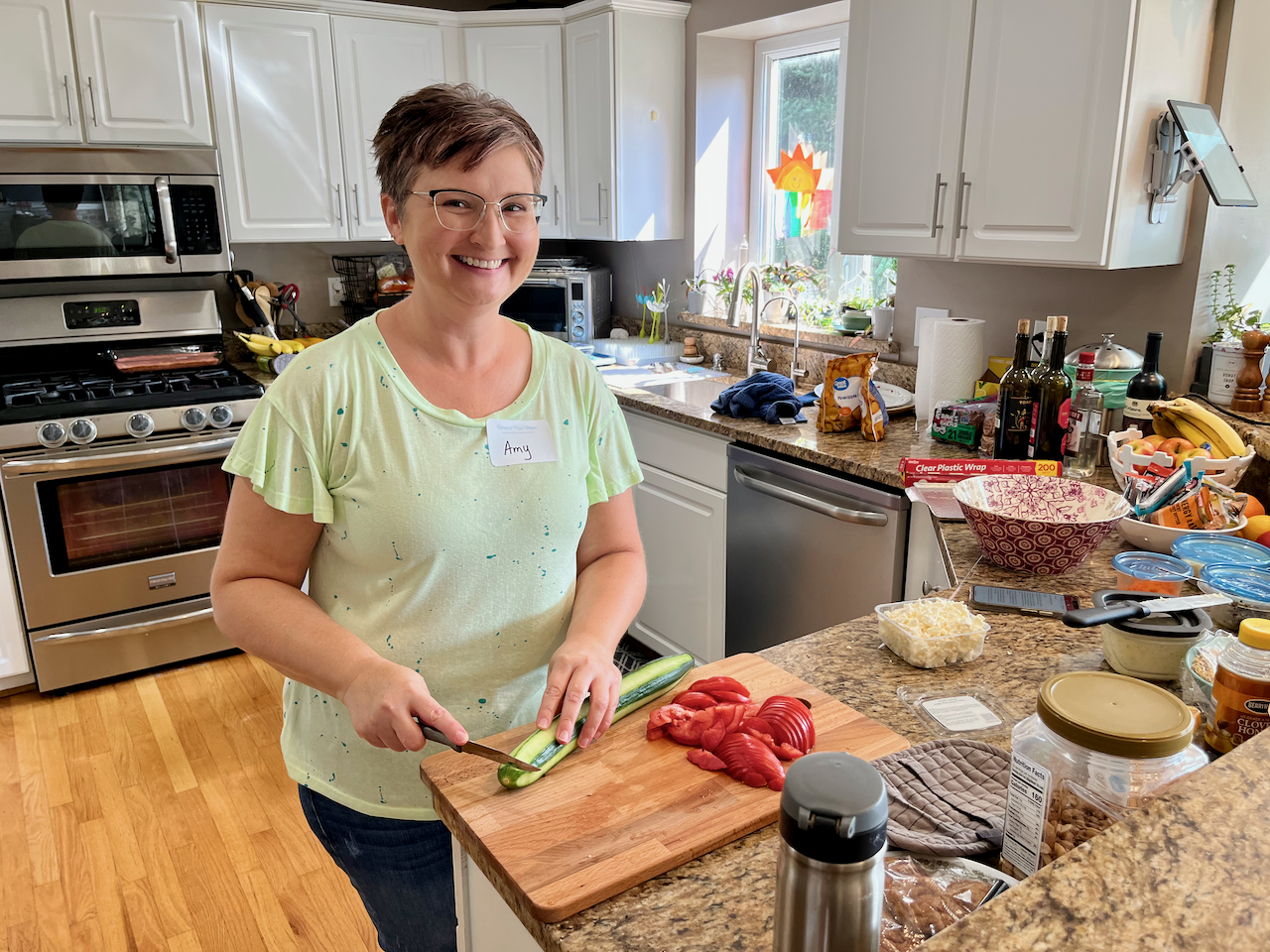 For dinners in the evening, we went to a couple of restaurants. First, we enjoyed Detroit-style pizza.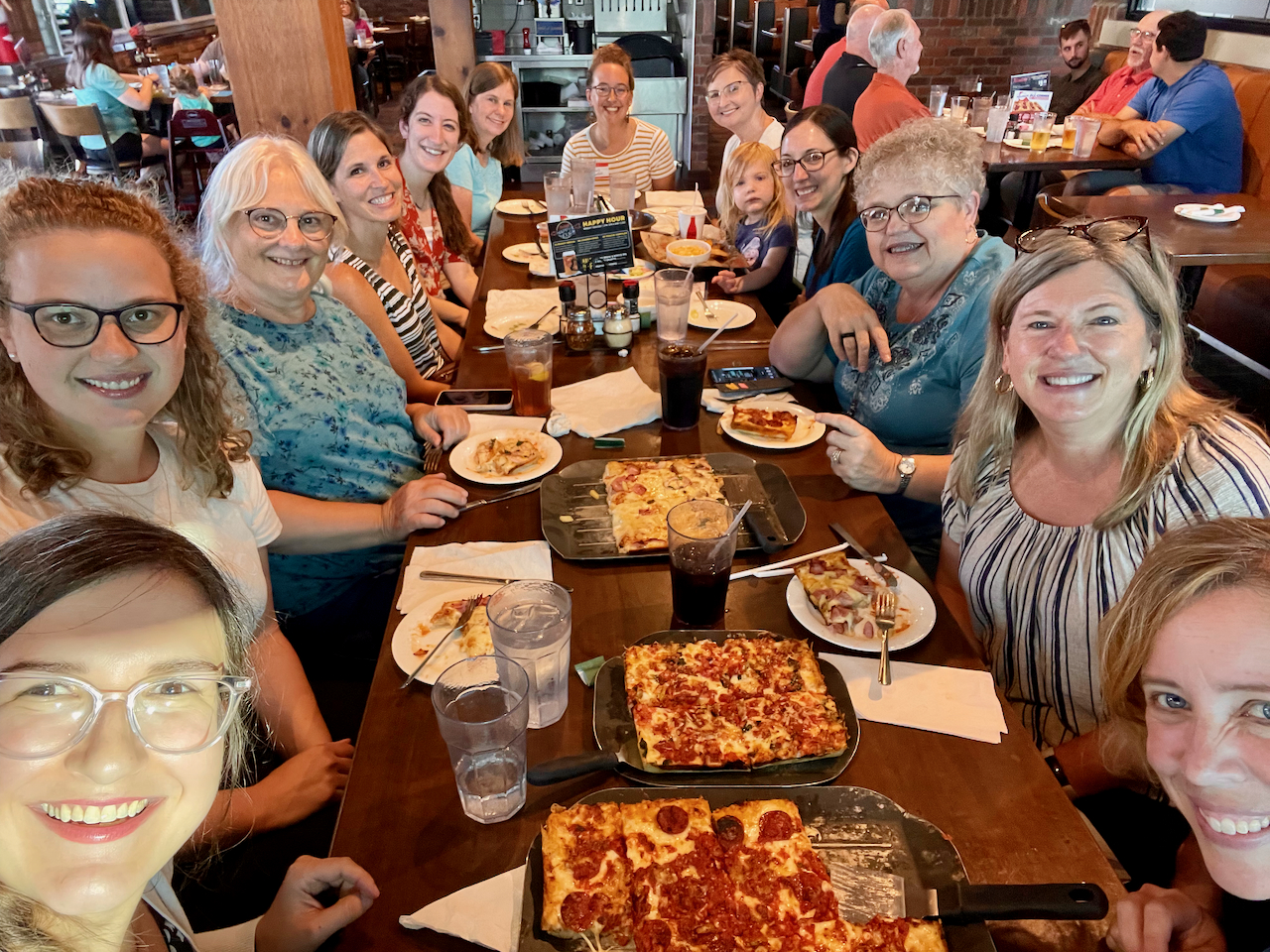 The next night, we ate at one of my favorite local restaurants in a beautiful old church building.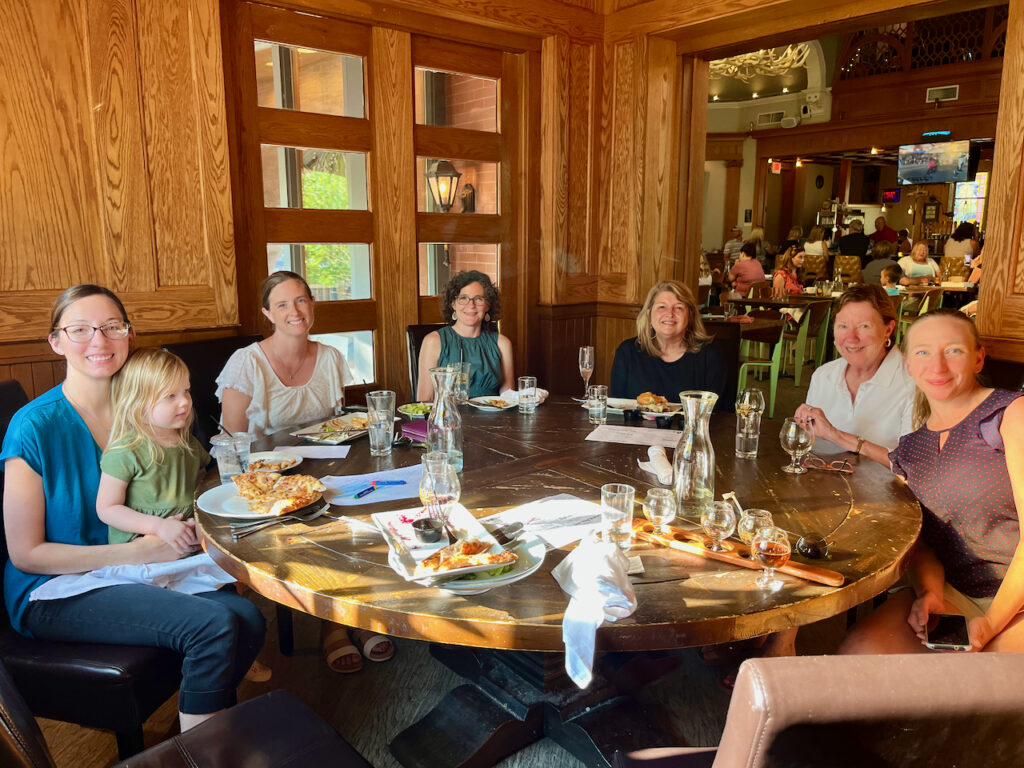 Takeaways
I feel privileged to be able to offer my retreats again, especially after a three-year hiatus. I love hosting teachers in my home, and I enjoy facilitating learning around a specific topic. Hosting a retreat is no small thing — it requires a great deal of planning, thought, and preparation — but I've found it so worthwhile and rewarding.
When I kick off a retreat, I always like to share a list of goals for our time together. Among other things, I hope attendees leave with fresh, new teaching ideas to take home to their students — in this case, tools for teaching by rote + note + audiation.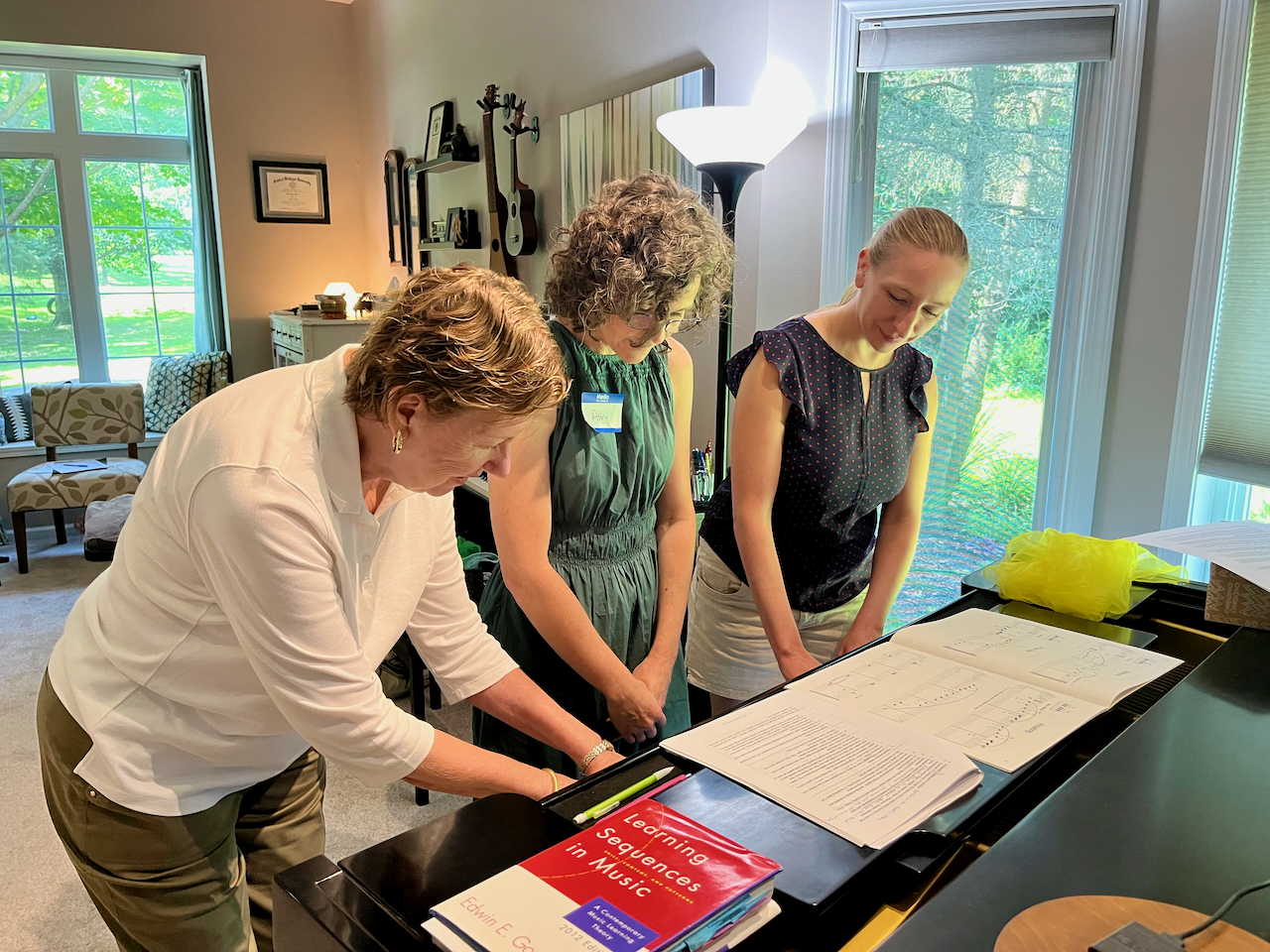 I hope teachers leave with new friendships…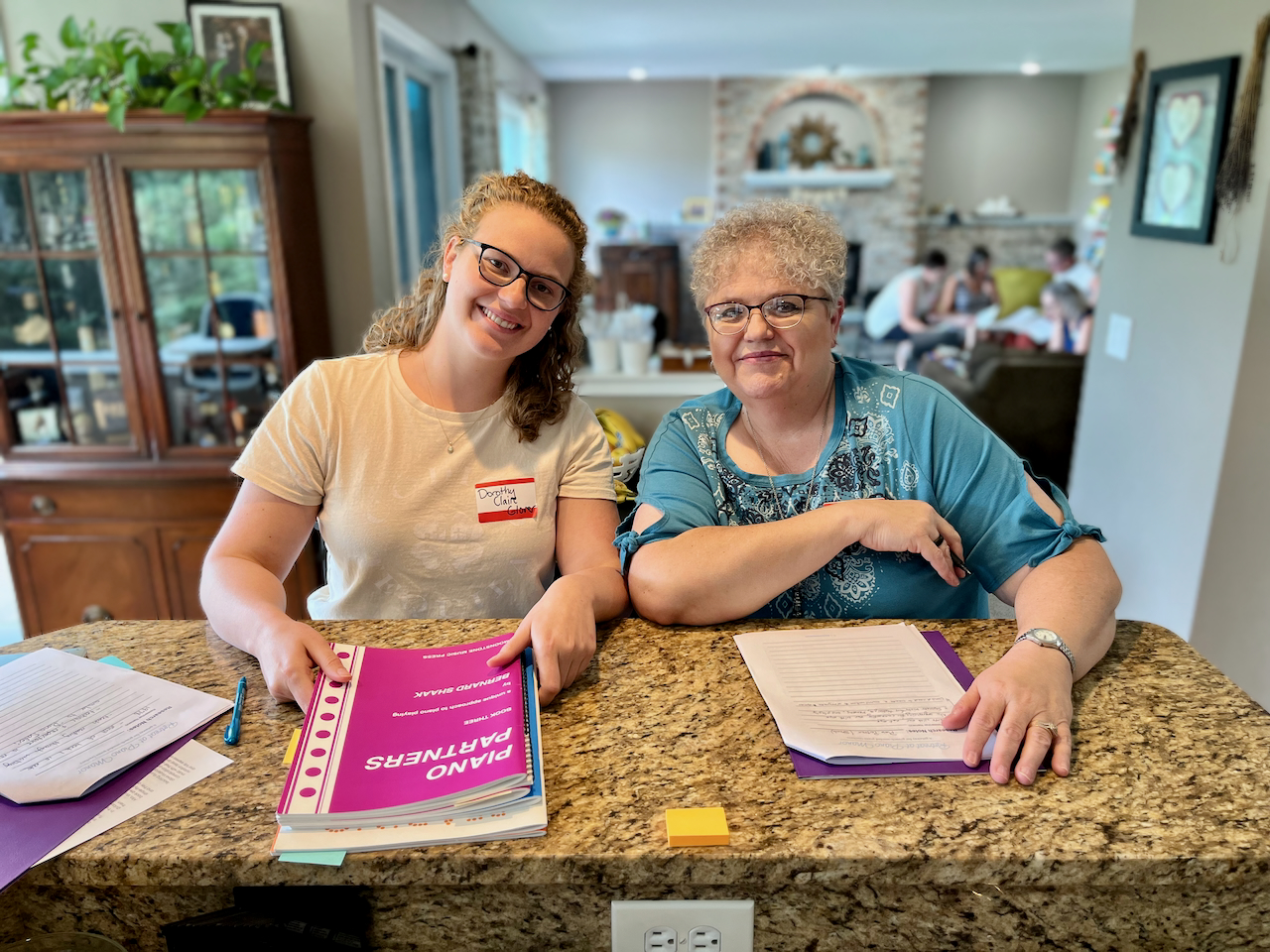 And I hope teachers feel rejuvenated, refreshed, and inspired.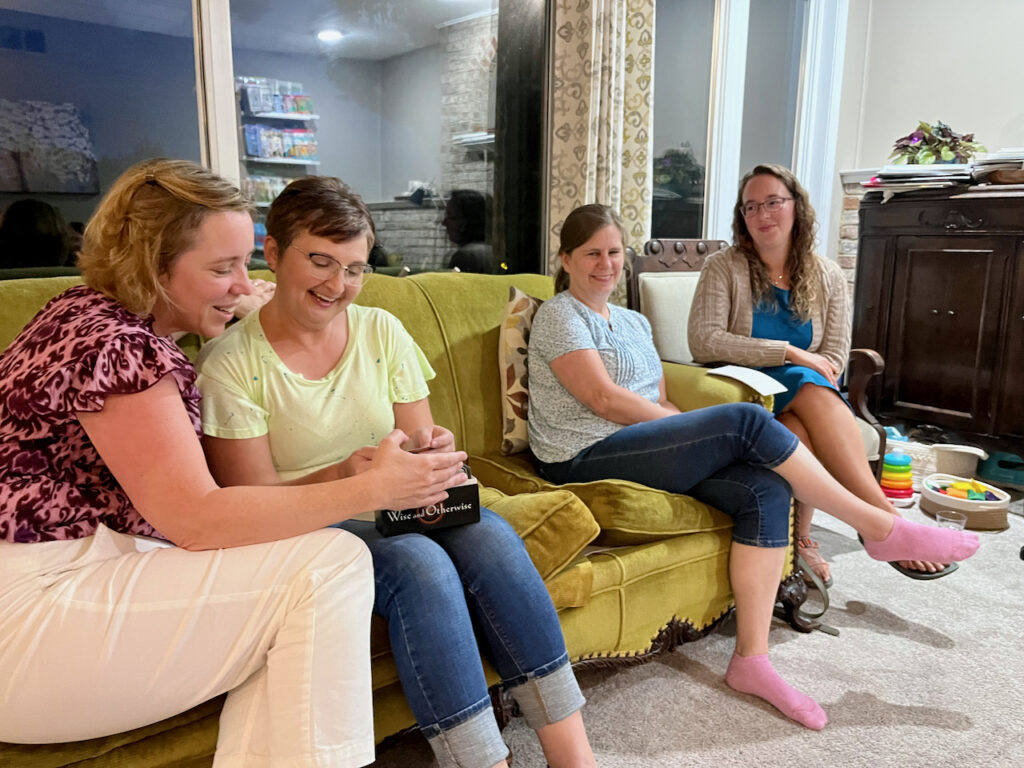 Here's a group photo from the August 3-5, 2023 retreat…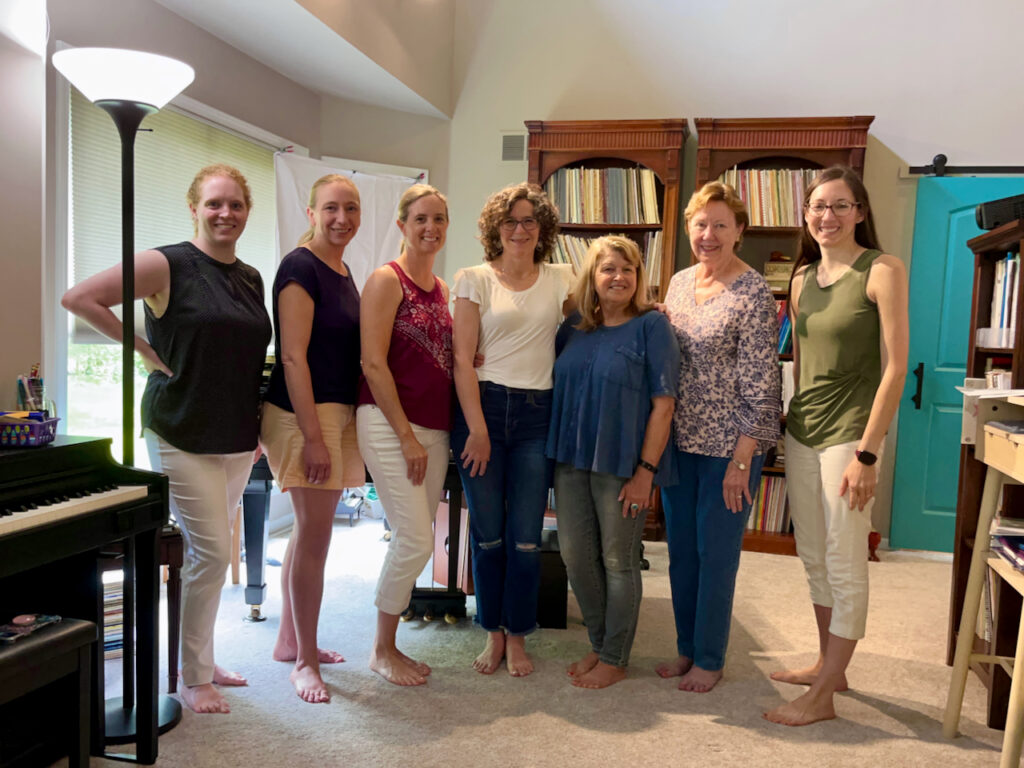 …and here's our group photo from August 10-12, 2023.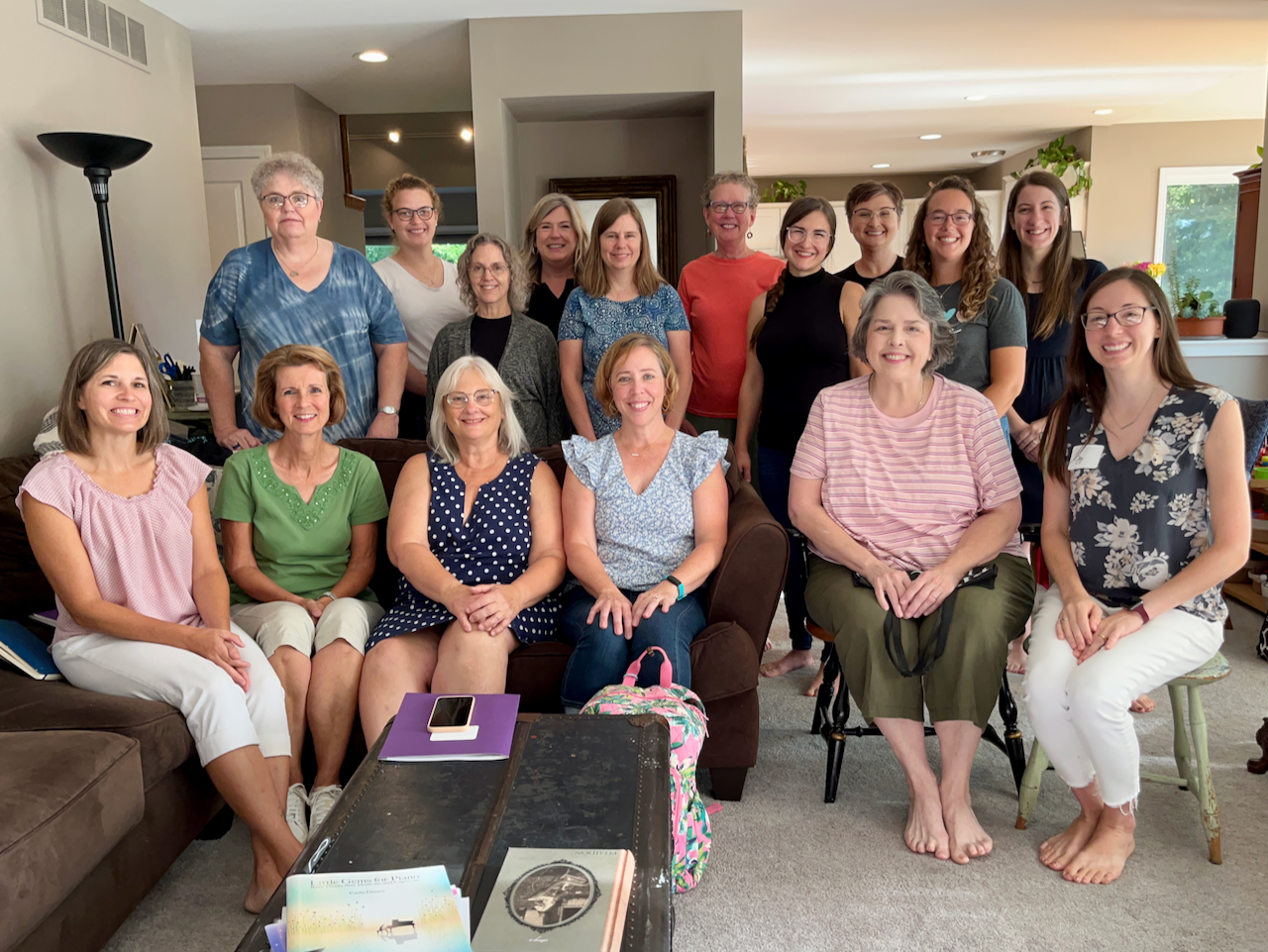 A big thank-you to the special teachers who attended this year! It was so great having you!!
---
If you'd like to consider attending a future retreat, please join my retreat email list here. FYI, this is a separate list from my usual blog updates. I use it just for sending out a few retreat updates, such as when registration opens.
Thanks for reading, and I hope you're enjoying a summer full of fun, rest, and maybe an adventure or two!