A couple of weeks ago, I joined a few piano teacher friends to virtually attend the 2022 MTNA Virtual National Conference from March 26-30, 2022. Although I definitely prefer in-person conferences over virtual conferences, I have to say that joining up with some buddies to watch the sessions together was a really excellent second option!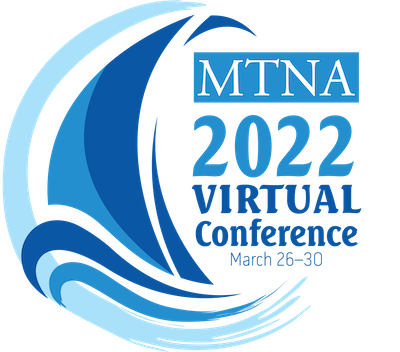 My friend Amy Chaplin (of PianoPantry.com) was kind enough to offer to host us in her home…and even cook for us! The rest of our crew included Christina Whitlock (of The Beyond Measure podcast) and Janna Williamson (intermediate repertoire guru offering a fantastic YouTube channel for piano teachers).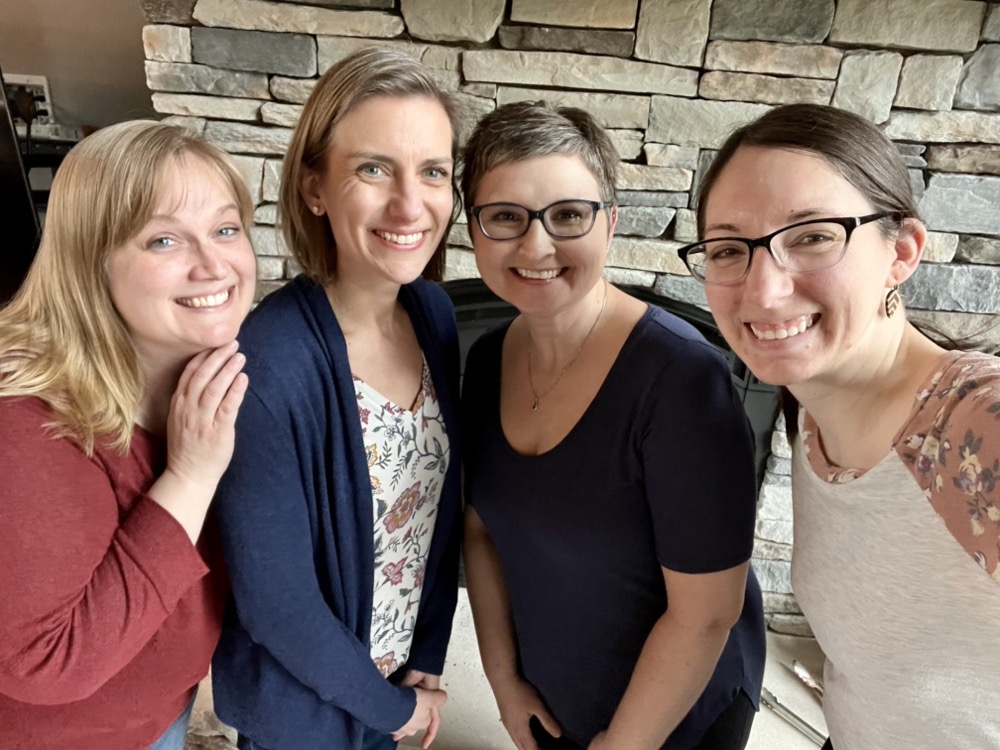 Oh, and I also took Aria, my 2-year-old daughter, along for the visit. 🙂 Here's a photo of Aria enjoying a delicious muffin for breakfast as we watched a conference session on the TV.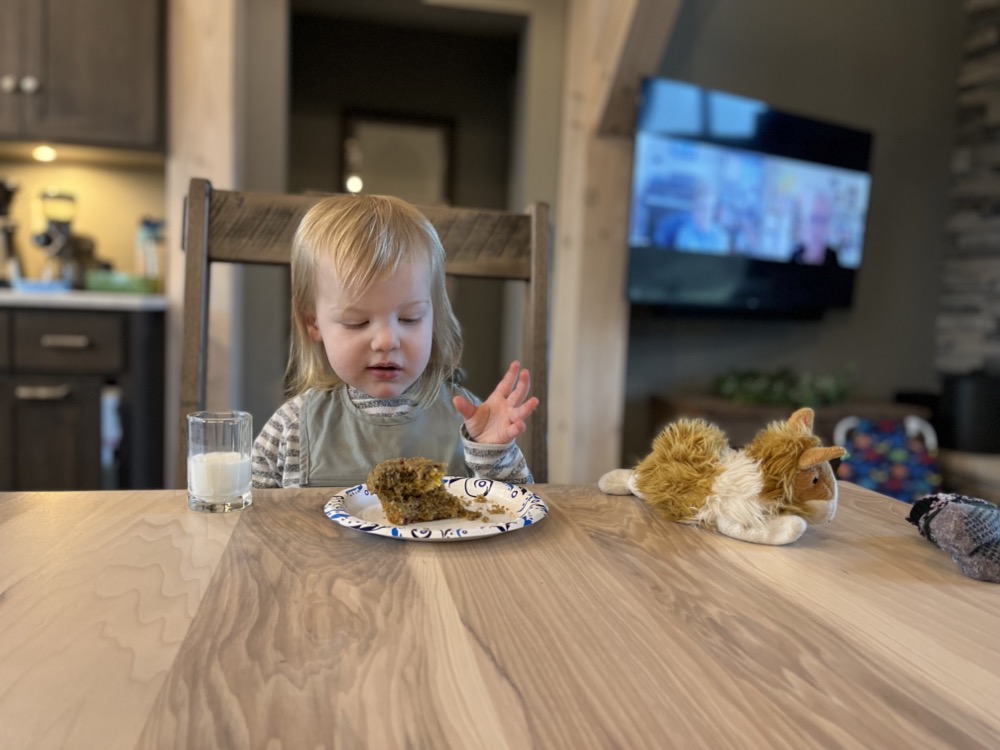 We enjoyed a lot of great meals, conversations, and professional development together.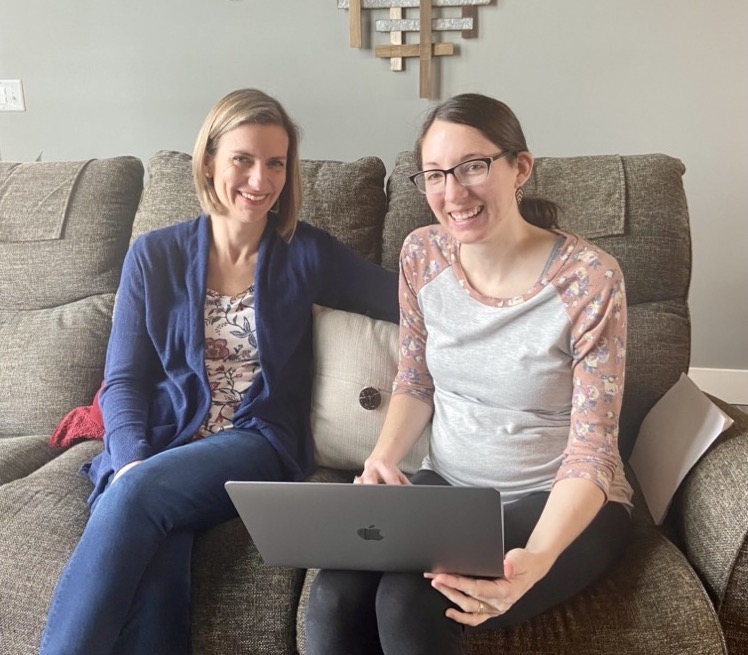 I'm so glad it worked out for us to create our own in-person element to our conference experience this year!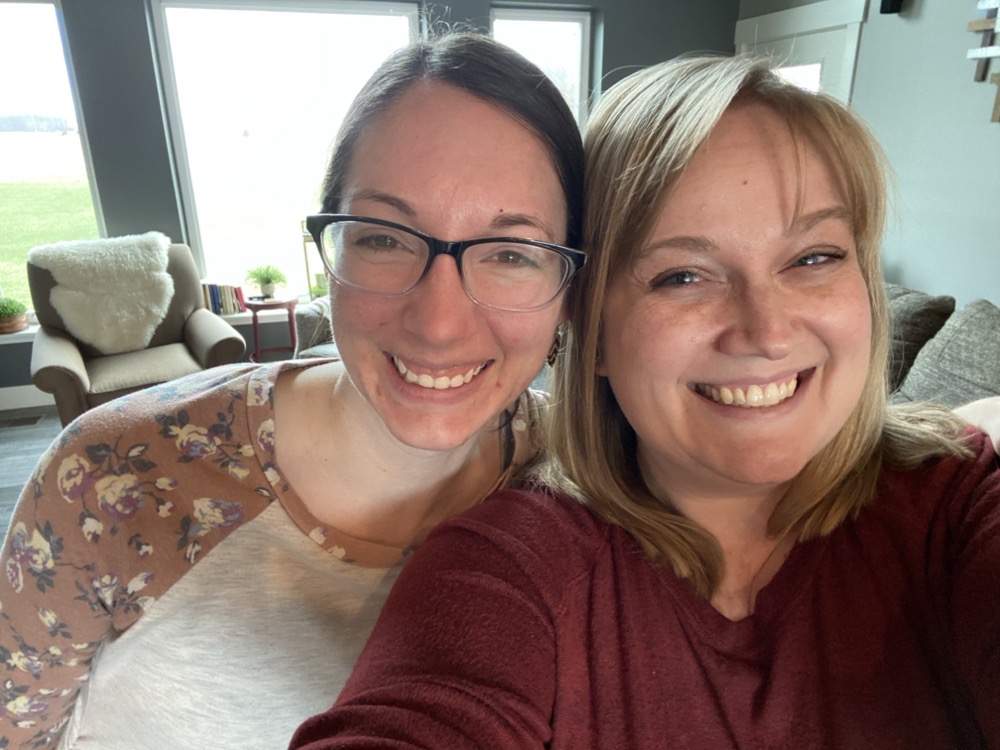 There were too many great conference sessions to highlight, but in case you missed a few of these sessions I'll mention a few.
Janna and I were honored to be part of a panel discussion, organized and moderated by Lynnette Barney, alongside Sarah McCaffrey Ritchie and Becki Laurent, entitled "Teaching Students to Fish: Developing Independent Learners from the First Lesson."
Christina and Amy were involved in a couple of sessions, too. Christina gave a thoughtful and helpful presentation called, "Anxious Students/Anxious Teachers: How to Cope with Anxiety in the Studio." Amy's session, called "Reset and Refresh: Tidying Tips for Studio Teachers," was a practical and positive talk with tips for keeping organized.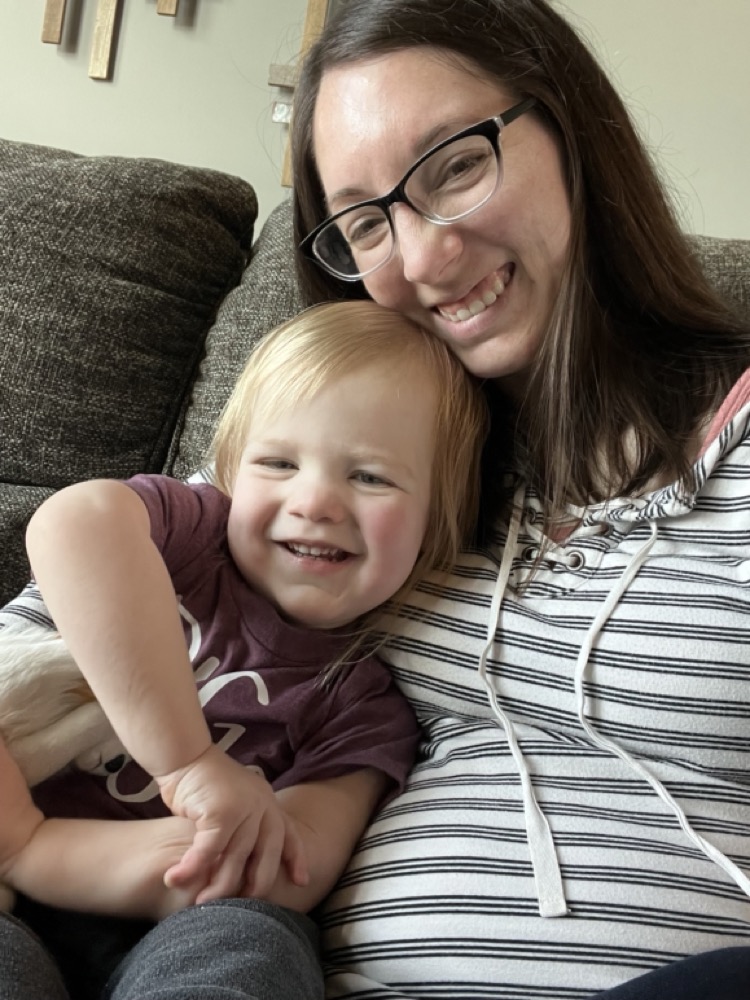 I'm sure I'll have more favorites as I go back and watch more of the session videos, but here are a few more sessions that were especially memorable so far:
The opening session and recital with Adrian Anantawan. Very inspiring!
Sara Ernst shared a series of lesson videos as the "Elementary Piano Master Class," interspersed with helpful commentary and discussion.
Benjamin Steinhardt presented "Playing Deliciously: The Legacy and Teachings of Dorothy Taubman."
Kate Boyd gave an extremely well-presented session called, "Rhythm and Meter in the Keyboard Music of J.S. Bach."
The Royal Conservatory of Music (RCM) showcase session provided a peek into the new 2022 edition of the Celebration Series (revised every seven years), to be released later this month. The Celebration Series is already a favorite resource of mine, but I am beyond excited to check out the new editions because of the inclusion of more repertoire from BIPOC and women composers than ever before.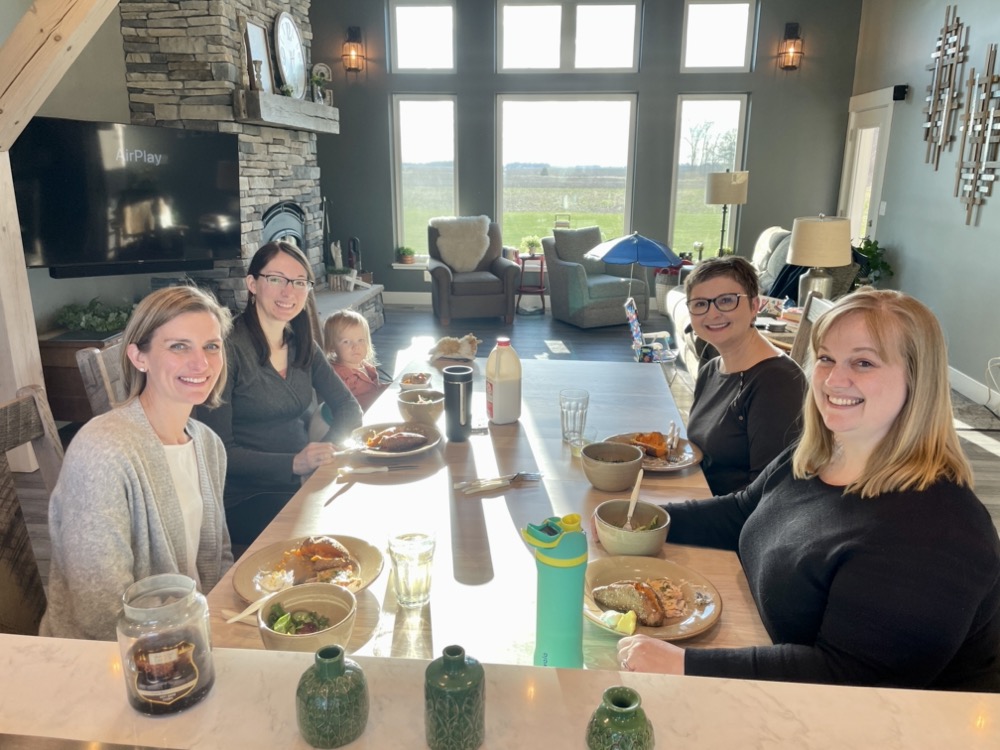 Amy spoiled us at every meal. If you'd like to see what she made for us, click here to check out the post on her blog where she shares photos and recipes. 🙂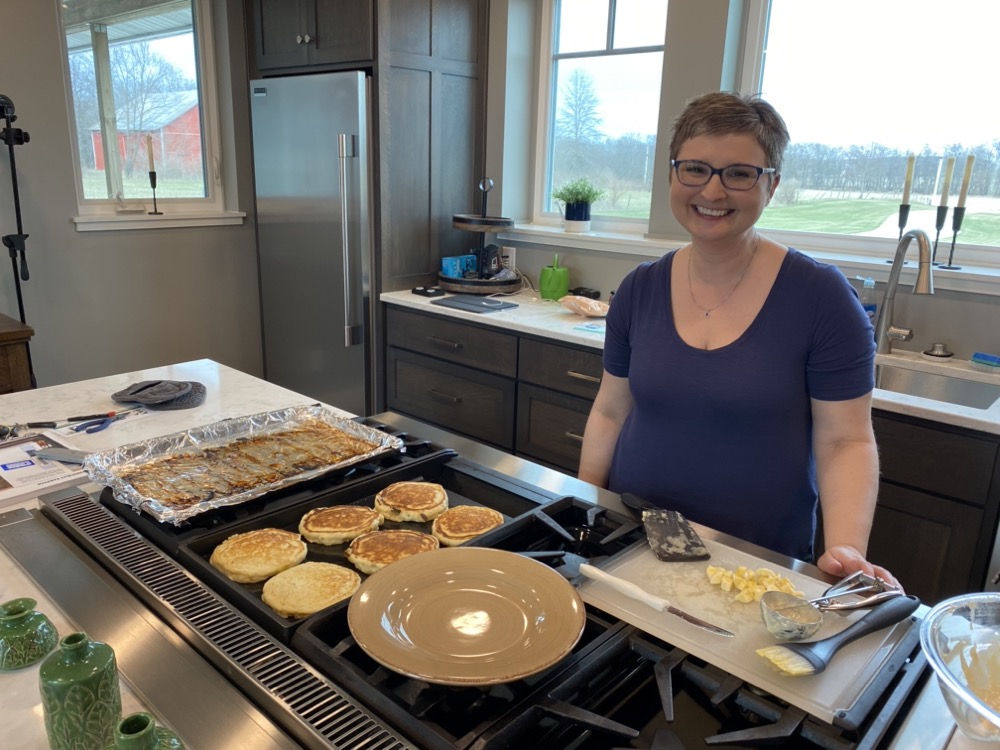 To wrap up this post, here's a couple more quick links to share.
First of all, be sure to check out Janna's post-conference reflection blog post here. She wrote a really nice recap!
Second: During our visit, Amy talked us into recording a "teacher talk" episode for her Piano Pantry podcast. It turned out great! I hope you'll take a listen to our episode (about 30 minutes in length) to get to know us a little bit better and laugh along. You can take a listen to Episode #15 of Amy's Piano Pantry podcast here or search for it in the podcast app on your phone/tablet.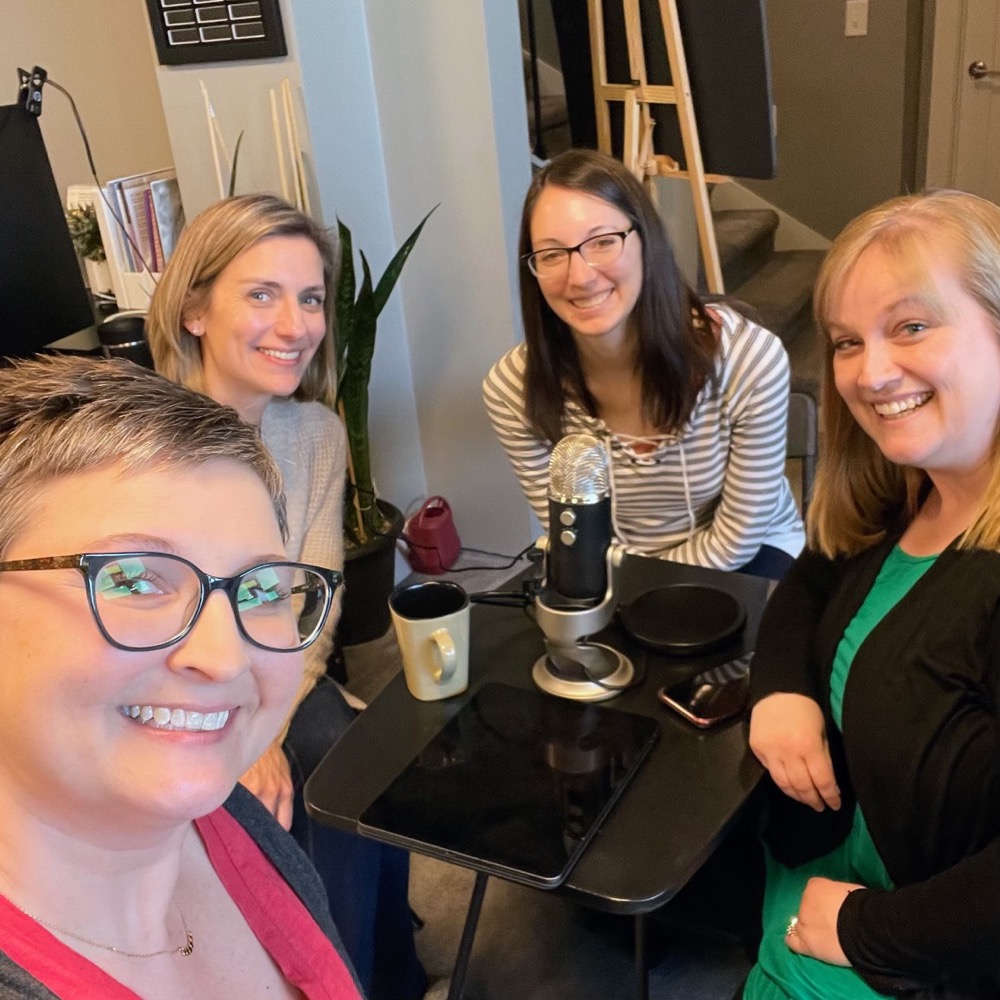 Finally: MTNA is making the conference session videos viewable to registrants through December 15, 2022…which means it's not not too late to register and enjoy the videos yourself! If you're interested, get more info about registering here.
Happy teaching to you all, and I hope to see you at an in-person conference someday in the future!