I've recently had two questions from fellow piano teachers come through my "Ask Me Anything" form asking for advice regarding music notation software. Thinking there might be others of you out there wondering about the same thing, I thought I would publish my answer in today's blog post!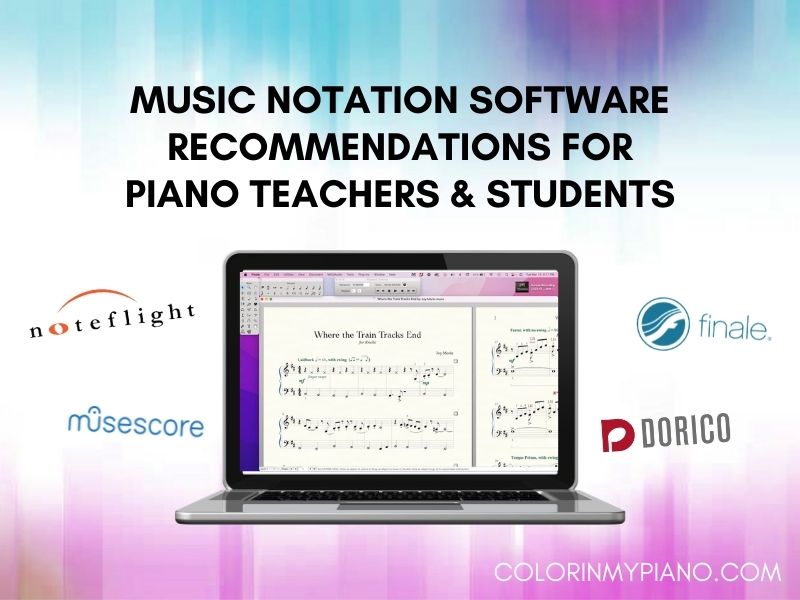 Introduction
Once upon a time, the two main options for music notation software were Finale and Sibelius — plus a free open-source software called Musescore. Nowadays, we also have online-based software as well as apps for phones/tablets to consider.
While I can't claim to be familiar with ALL of the options available today (especially the variety of apps out there), I am happy to share my experience and personal recommendations below. If you have additional recommendations, I hope you'll share them with us in the comment section of this blog post!
Let's get into it. I'll start by recommending what I consider to be good starting points for students or teachers who are newly interested in composition and/or music notation software. Then, I'll get into what I recommend for serious or experienced composers who wish to invest in professional-grade software.
Part I: Recommendations for Getting Started

1. NoteFlight.com
My go-to recommendation, for any student or teaching colleague new to composing and/or music notation software, is a website called NoteFlight.com. Because it's online-based software, it is easy for users to access from pretty much any device — as long as you have internet access — just by logging into your own account. No installation required!
NoteFlight is fairly easy-to-learn and offers a free plan where users can create up to 10 scores. The paid NoteFlight Premium plan allows for a unlimited number of scores in addition to a number of other features. There is also a plan called NoteFlight Learn, which is a plan for classroom music educators and groups of their students. You can learn more and compare these plan options here.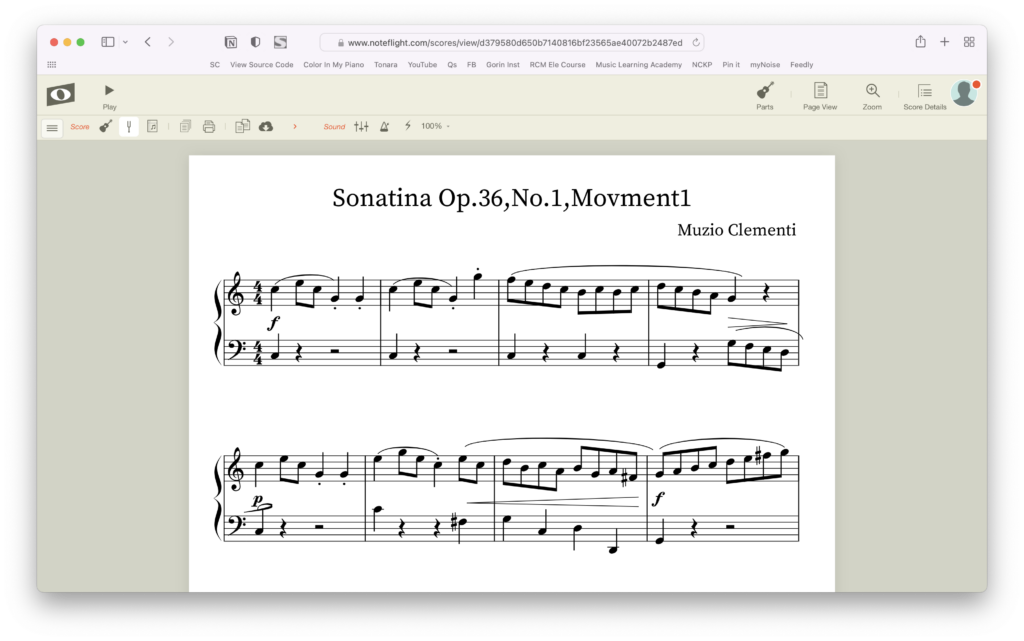 At first, you'll probably find yourself selecting every note and rhythm from the toolbar and clicking them one-by-one into the staff. Over time, you may decide it's worthwhile to memorize NoteFlight's keyboard shortcuts (see the guide here). More advanced programs tend to offer super efficient quick-entry methods as well, where you can memorize shortcuts on the keyboard in order to enter notes much more quickly.
At with most music notation softwares, NoteFlight allows you to hit the "play" button to hear the piece, print, and export in a variety of file formats (such as PDF, MusicXML, WAV, and MP3).
Bottom line: NoteFlight.com is a great place to start when it comes to music notation software. You might might it fulfills all your needs perfectly. Or, once you've gotten your feet wet with Noteflight and have bumped into the limitations of the software and/or the free plan, you might find yourself ready for something more advanced and powerful. Either way is a win!
Check out NoteFlight.com right here.

2. MuseScore
MuseScore is a completely free, open-source music notation software. After downloading and installing the software to your computer (Windows, Mac, or Linux), you can access MuseScore without having to be online. Similar to using a word processing program like Microsoft Word, the files are saved onto your computer.
I have not personally used MuseScore for quite some time, but my impression is that it is a full-featured music notation software and is as popular as ever. It's definitely a great option to recommend to students and to consider for yourself, also!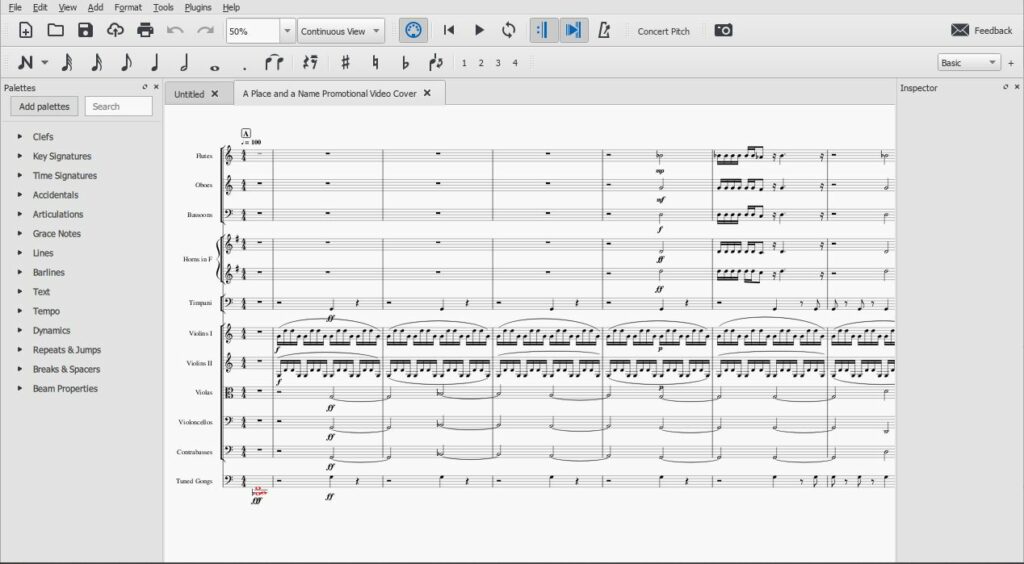 I'd be remiss if I didn't mention the fact that MuseScore offers versions available for iPad/iPhone, Android, and even Kindle Fire. Like the main software, these apps are free. But please note that MuseScore's apps are intended for viewing scores available through the community at MuseScore.com, as opposed to actually creating or editing scores created using the software from MuseScore.org. Links: iPad/iPhone | Android | Kindle Fire.
For many users, MuseScore provides everything one could possibly need in a music notation software! And with a price tag of FREE, what's there to lose? It's definitely worth a look. Learn more about MuseScore here.
Next up: Here are my recommendations for you or your students who are experienced or serious composers and are wanting to invest in professional-grade software.
Part II: Recommendations for Experienced or Serious Composers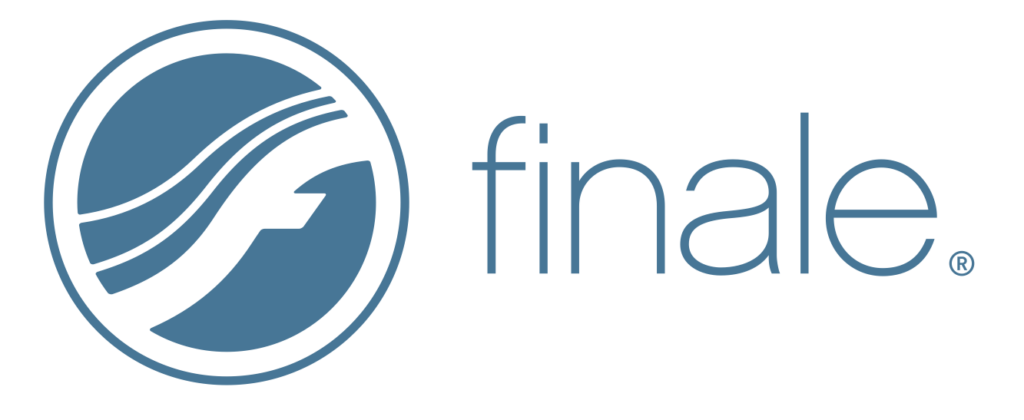 1. Finale
Developed by a company called MakeMusic, Finale (available for Windows and MacOS) is considered to be industry standard and is used by many major publishing houses. Because Finale was the software used in the computer lab at the university I first attended as a music major, it is the first music notation software I learned. When I quickly became interested in composition and started taking compositions lessons during my college years, I decided to purchase a copy of the program for myself (around 2009). I've been a Finale user ever since!
(If you're interested, you can check out a few of my compositions available for purchase here. Feel free to take advantage of my once-a-year 20% sale, now through March 31st, 2022, using the promo code 13YEARS during checkout.)
Finale currently offers three main versions: (1) a free download called Finale NotePad, (2) a pared-down, affordable version called Finale PrintMusic, and (3) the full-featured, full-priced Finale software. Most teachers and students will qualify for the special academic pricing Finale offers. If you or your students plan to create only smaller-scale works (no symphonies, for example!) and don't need the "speedy-entry mode" I described earlier in this article, you might be perfectly satisfied with NotePad or PrintMusic. I recommend checking out the list of features carefully to get a good sense of the limitations before purchasing PrintMusic. Otherwise, I think it's wise to invest in the full software. I learned speedy-entry mode during college and use it today — and it definitely speeds up the notation process (read about it here).
New versions of Finale are released every 1-2 years, although if desired you can choose to upgrade less frequently than that. If you own a previous version of Finale, you can usually take advantage of special pricing when you do upgrade (as long as you don't wait too long between upgrades). I tend to upgrade to the latest version of Finale every 2-3 years. If Finale is something you use frequently, it's always nice to get the newest features.
Finale offers a searchable online User Manual as well as a community forum for posting questions. Whenever I can't remember or figure out how to accomplish something in Finale, I do a Google search and the appropriate article tends to come up immediately. Finale is incredibly powerful, allowing you to customize nearly any aspect of your score's appearance. It may take time to learn how to use Finale, but the results will be worth your effort especially if you use it regularly.
Bottom line: Finale an option worth considering for anyone experienced with or serious about composition.

2. Dorico
Dorico is the new kid on the block, relatively speaking! Released in 2016, Dorico quickly joined the ranks of professional-level music notation programs along with Finale and Sibelius. When the developer, Steinberg, announced the project back in 2013 on their blog, they quickly generated a lot of attention within the music community. I was no exception; I found myself quite intrigued and closely followed the blog updates written by Daniel Spreadbury over the years until the first program release.
The first few releases of Dorico did not include certain features necessary for pianists, such as fingering and pedaling. But once those features were added, I decided to make the investment. I've thoroughly enjoyed getting to know Dorico the past few years. Depending on the project, I sometimes use Finale and other times choose Dorico.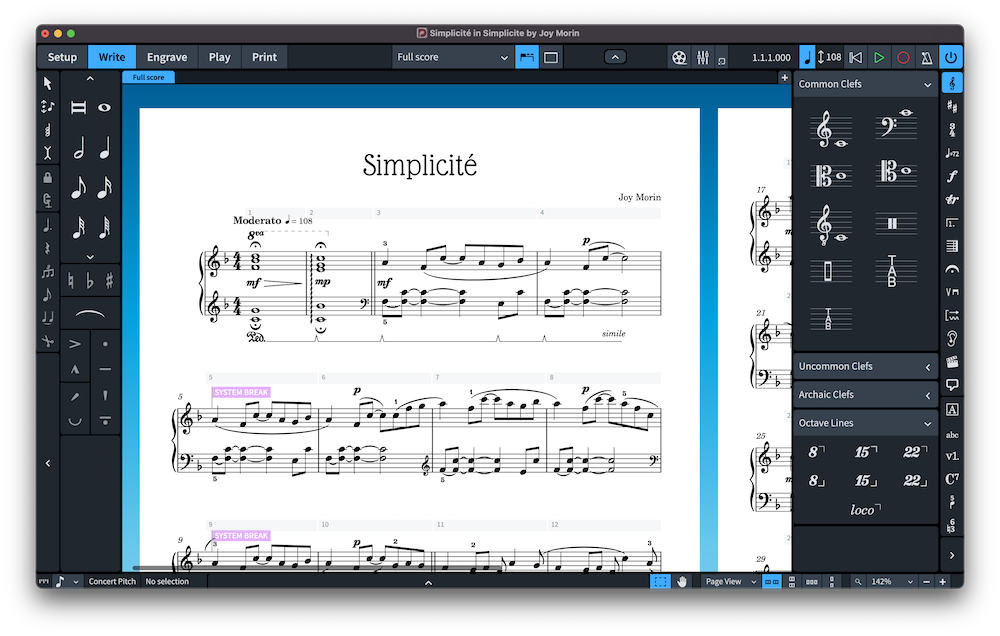 With Dorico, many aspects of music notation software have been rebuilt or reimagined from the ground up. Overall, I'm pretty impressed with it. The initial installation process was a little bit tricky, but it did not take long to learn to navigate the Dorico program and memorize the keystrokes for quick-entry of notes (find a cheat sheet and tutorials here). Compared to Finale, I find Dorico to be an incredibly snappy and stable program. In addition, I find that Dorico does an amazing job compared to Finale of automatically making sure dynamics, articulation marks, note stems, and more do not overlap or looked crowded on the page. This saves so much time when it comes to the engraving stage for producing a professional-looking score!
I'm not aware whether any of the major publishing houses have made the switch to Dorico, but it wouldn't surprise me if some already have or will at some point in the future. Steinberg has been very forward-thinking throughout their development of Dorico. Their team is responsible for creating something called the Standard Music Font Layout (SMuFL) standard — a consistent way of mapping the musical symbols used by music notation software into a single font that can be used by a variety of software designers. This important improvement, benefitting the entire industry, was first implemented into MuseScore, then Dorico's first release, and then into Finale (source: Wikipedia).
Like Finale, Dorico offers a number of options: (1) a free, pared-down version called Dorico SE limited to ensembles involving one or two players, (2) a paid version Dorico Elements allowing ensembles up to 12 players, and (3) the full, professional version called Dorico Pro. Dorico is more affordable than its competitors, plus it offers academic pricing for teachers and students. And if you can show proof of already owning a license for Sibelius or Finale software, you can save even more with Dorico crossgrade discount. Learn more about Dorico's academic pricing by scrolling down on this page.
I haven't tried it yet, but Dorico does offer an iPad version that offers most of the functionality of the full computer software. It's free to download, and then you can unlock more features with an inexpensive, optional in-app subscription. Link here: Dorico for iPad.
Overall, I highly recommend Dorico as another excellent option for anyone interested in professional music notation software. Learn more about Dorico here.
Conclusion
Learning to use a music notation software takes time and effort, but there's nothing like seeing your own compositions professionally notated! I hope this article has helped you determine which software/apps might be right for you and your students.
Your turn: What music notation software/apps do you use and recommend? I'd love to hear. Please leave post in the comment section below.
---
Thanks for reading! Have your own question to ask? Submit it here, and your question could be featured in a future blog post!