I bought a new digital piano! It's a Kawai CN29.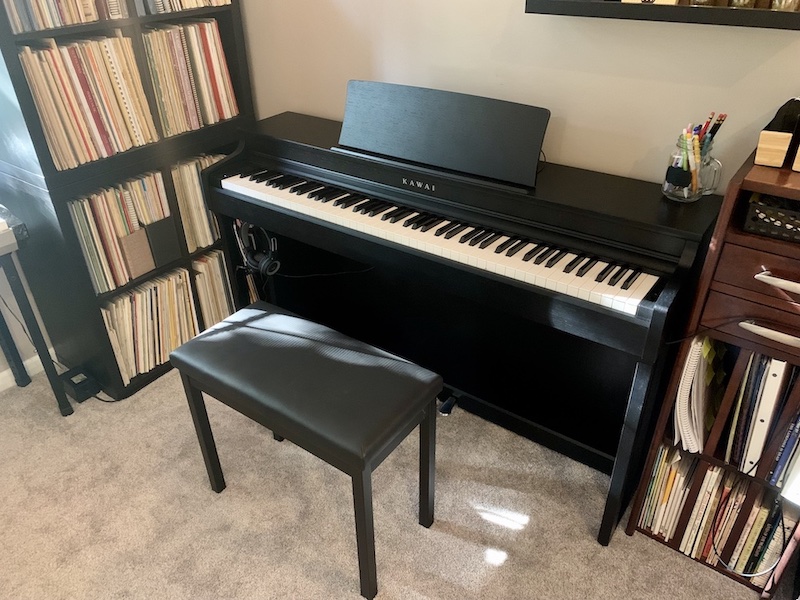 The backstory: My grand piano has ivory keys I don't want to use sanitizers on, so I've been using my digital pianos since transitioning my Michigan students to in-person lessons. (Fortunately, I can still use my grand for online lessons!) My current digital pianos are old and in need of update, so I started researching and looking at models at a couple of local stores.
By chance, I happened to see one of the same models I was considering listed on eBay located just 1.5 hours from me. For the seller, it was a Covid purchase right before work got extra busy. So, I got a great deal on it (over 50% off the new price)!
As far as digitals go, it has a decent action and fairly realistic grand piano sounds.
And as you can see, it's Aria-approved!
I'm happy to have really nice digital to use for my in-person lessons!
Your turn: Do you have a digital piano you really enjoy playing?