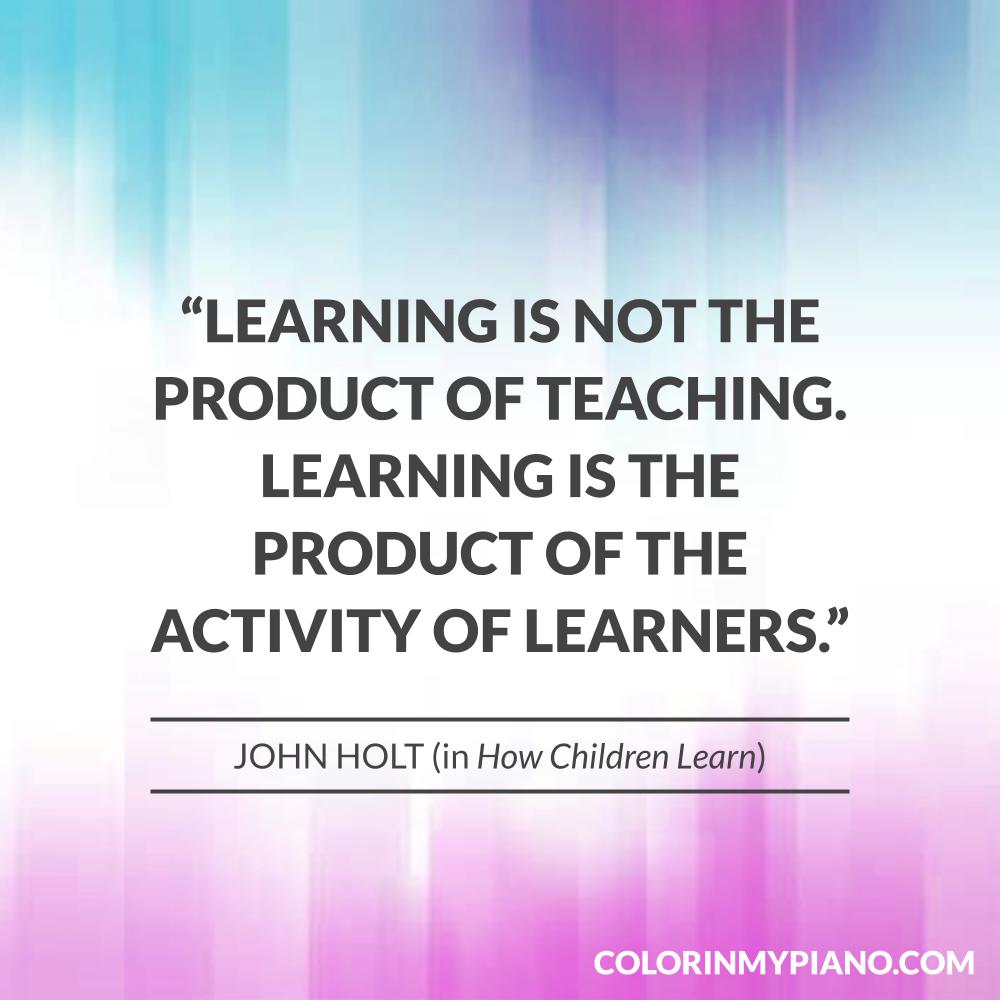 "Learning is not the product of teaching. Learning is the product of the activity of learners."

John Holt (in How Children Learn)
This quote reminds us that learning does not automatically happen just because there is a teacher. Learning happens thanks to the activity of the learner. A healthy learning environment is learning-centered, not teaching-centered.
Points to ponder: As teachers, how can we facilitate and encourage environments that are conducive for learning? How can we help our learners be engaged in active learning during piano lessons? What can we do to set them up for success? And how can we support students with learning independently on their own during home practice?