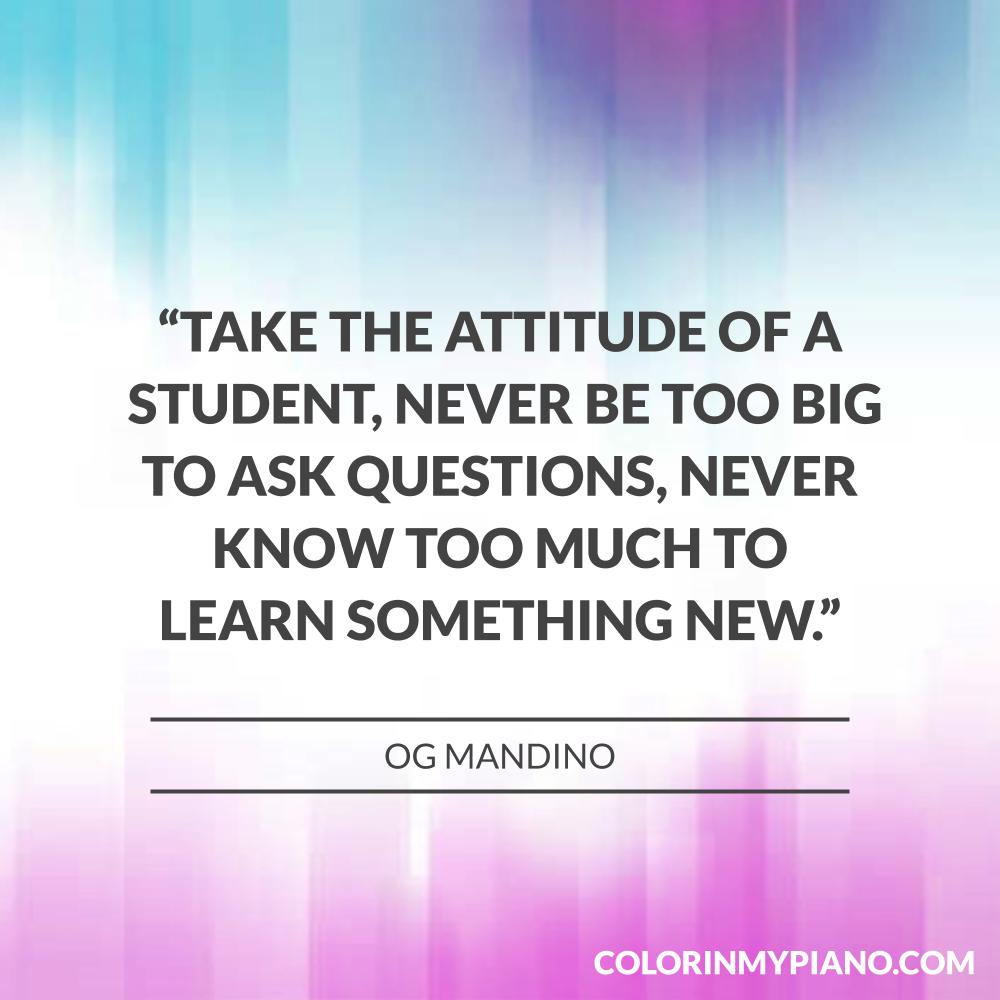 "Take the attitude of a student: never be too big to ask questions, never know too much to learn something new."

OG Mandino
---
This message is a GOOD ONE for us to keep in mind as we all become older and wiser. We are naturally good learners as children, but as we grow up sometimes we become less willing or less open to learning new things.
But it doesn't have to be that way! We can assume the attitude of a student, no matter how old we are. We can be comfortable with the fact that we don't know everything. We can be willing to ask questions. We can be EXCITED when there are opportunities to learn new things.
Moreover, we can MODEL this attitude for the young ones in our charge. Have your students witnessed your excitement to try out new piano literature with them? Have they seen you introduce new resources, teaching aids, or projects? Have they seen you perform in your studio recitals? Have they heard about your own practice strategies? Have they seen you embrace new technology? If so, that's awesome!!
As teachers, let's strive to not only be the best teachers we can be, but also the best learners we can be.