I'm sending out this quick email today to let you know that I am preparing to offer a session of my online course, Excellence in Piano Teaching, very soon! 
I've offered this guided piano pedagogy course to small groups of teachers over a dozen times now, with a total of over a hundred teachers having participated. But it's been a year-and-a-half since the last time it was offered. That's what happens when you move, have a baby, and then Covid hits. 🙂 I'm excited to be offering it again next month!
Here are the details for this session: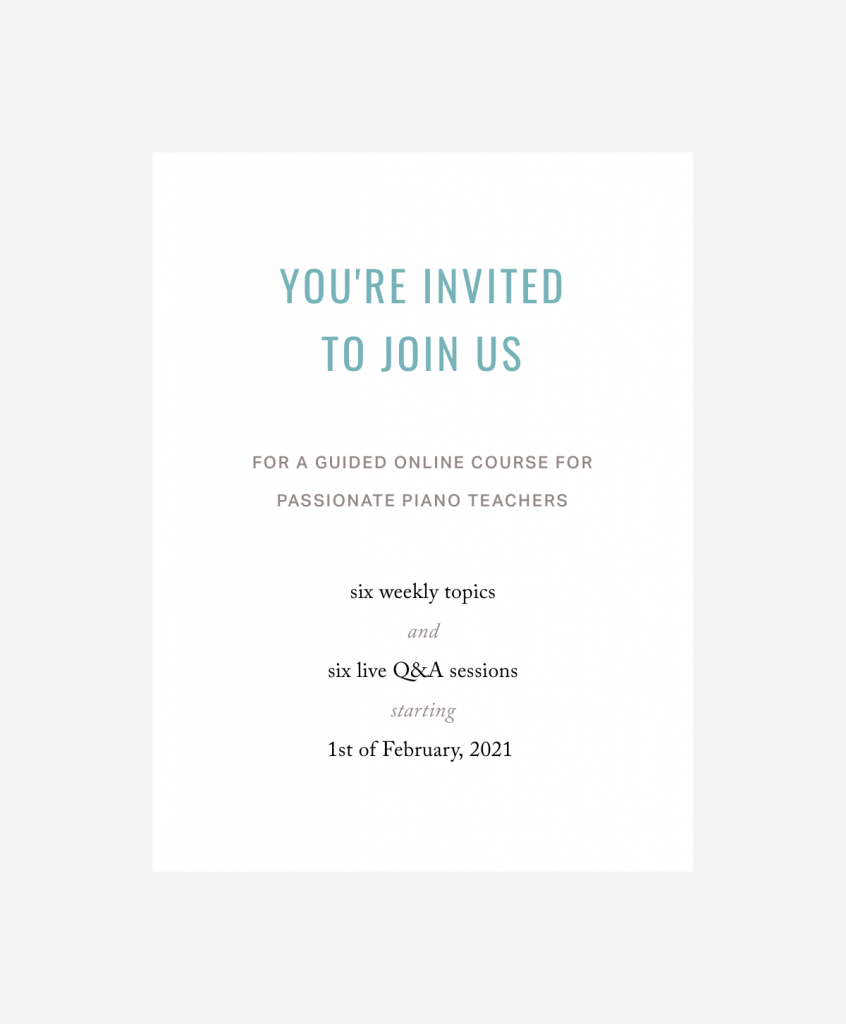 I won't be talking about the course much here on my blog, so if you're at all interested you'll want to join the separate email list found at institute.joymorin.com. I'll be sending more details about the course and registration info via email to those on the list next week.
PS: I received quite a few comments from you all, saying you'd to learn more about how I created my recent videos projects with my students. Stay tuned — I'm working on a video tutorial!
Happy Friday, friends!