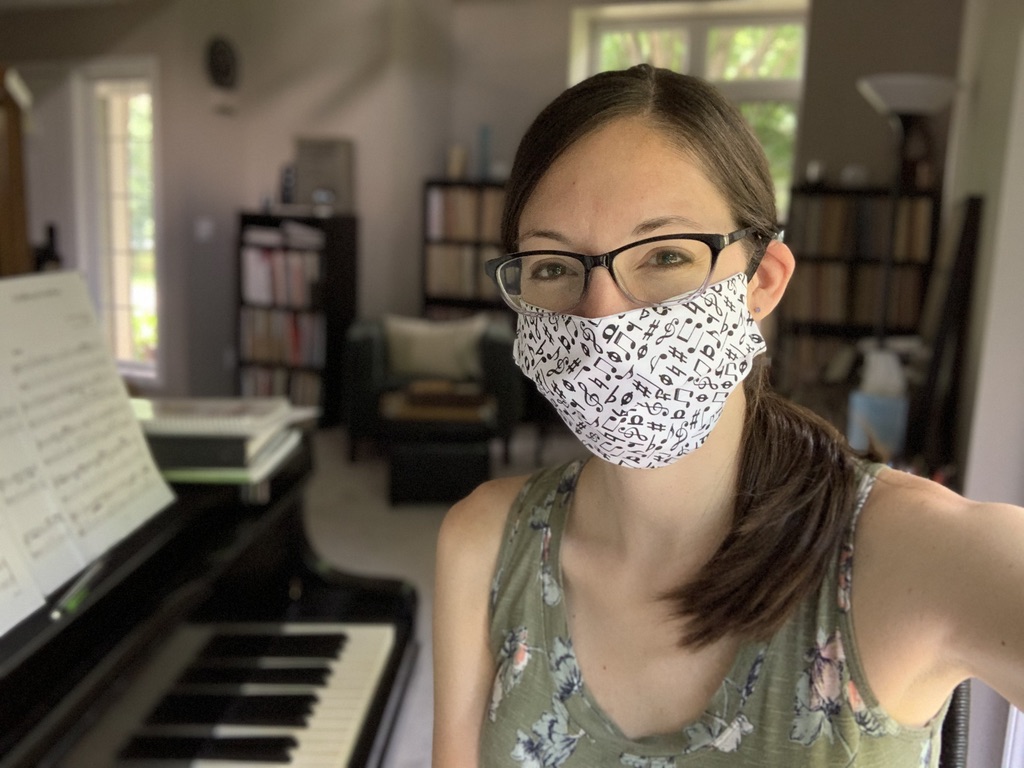 I just want to say thank you to those of you who have entered the giveaway so far for a chance to win a music mask sewn by my sister, Heather of HeatherMade Designs. It's been so interesting to hear from so many of you about how you're doing during these COVID-19 times! Click here to read the comments.
If you haven't yet entered the giveaway, don't delay! The giveaway closes Sunday, July 19 at midnight (Eastern time). To enter, go to this blog post and leave a comment sharing with us a bit about what life is currently like in your corner of the world during these Covid times. For example: share with us a story or tip about online teaching. Or, tell us something interesting about how you are doing and what you're up to while living in quarantine.
The three winners will be chosen on Monday, July 20 and notified by email.
Have a great weekend, friends!