A few months ago, one of my adult students introduced me to a wonderful UK-based magazine called Pianist. As a piano teacher, I couldn't be more pleased that my student found this magazine.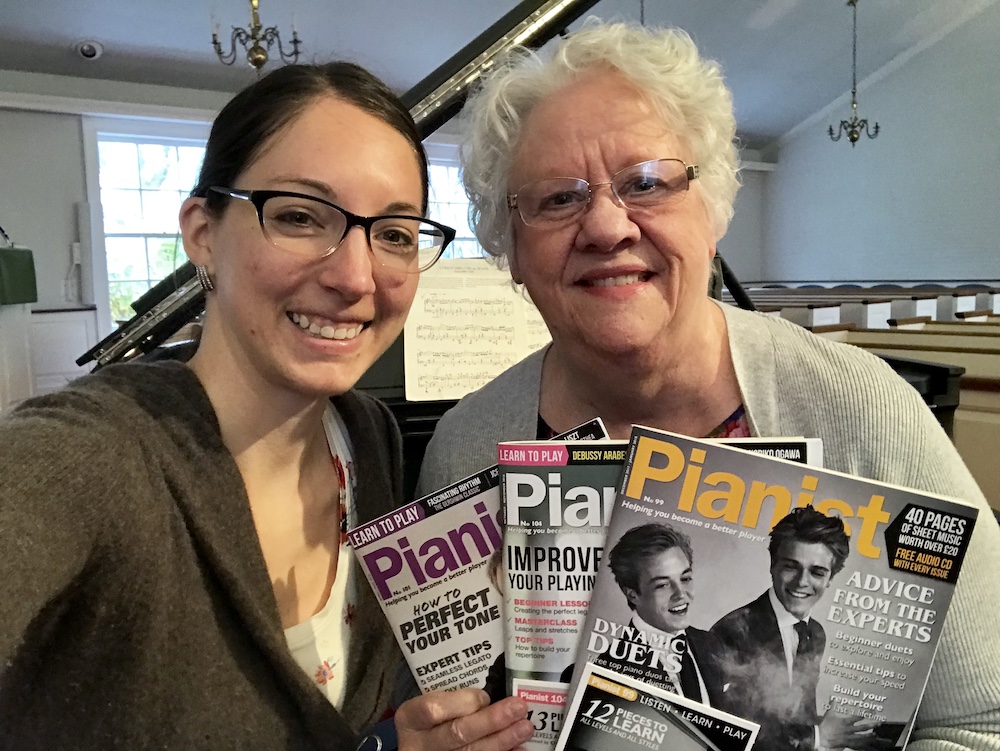 I reached out to folks behind Pianist magazine to request a few back issues so I could write this review. They generously agreed. I'm excited to share with you more about this magazine today!
My student has been so enjoying reading the articles in these magazines and learning pieces included in the issues.
There are wonderful articles interviewing great pianists.
Graham Fitch (of practicingthepiano.com) is a regular contributor, addressing questions sent in from readers.
And so is Melanie Spanswick.
Each issue contains a thick insert of sheet music of about a dozen piano pieces.
The pieces are leveled as beginner, intermediate, and advanced. Each issue is accompanied by a CD containing recordings for all the pieces.
My student and I have been enjoying exploring the pieces within each issue. She studies some of the pieces at length, while others are more appropriate for listening and sight-reading experience. It's been a great way to discover new composers and pieces.
Below is an example of a Beginner level piece.
Here is an example of an intermediate level piece:
And here is an example of an advanced level piece:
The Pianist's YouTube channel features video lessons, also, for readers to enjoy.
Near the end of the magazine, you'll find reviews of the latest sheet music and album releases.
If you have students who enjoy classical music, perhaps you'd like to recommend this magazine to them. Or, perhaps you'd enjoy receiving these magazines yourself!
Pianist magazine can be subscribed to in print or via an interactive digital version using their app. Learn more about Pianist magazine and its subscription options here on their website.