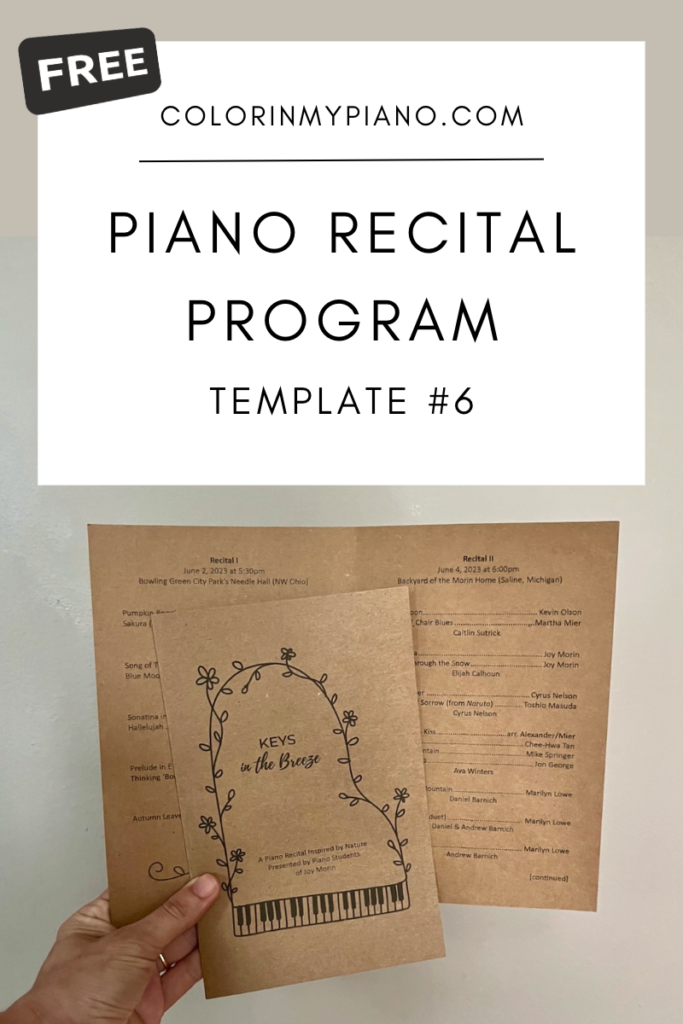 As promised, today I am sharing a NEW free recital program template. I created this recital program for my 2023 student recitals and I'm happy to pass it along as template for use for YOUR student recitals!
Side note: Did you know this is now the SIXTH free recital program template available on my blog? The other five can be found on the Printables > Other Resources page by scrolling down to the Ps for "Piano Recital Program Template." Of the templates I've shared so far, this is the first one that is in a foldable booklet format.
The artwork featured in this recital program template was drawn by yours truly using my iPad and Apple Pencil. I designed the rest of the program in Microsoft Word.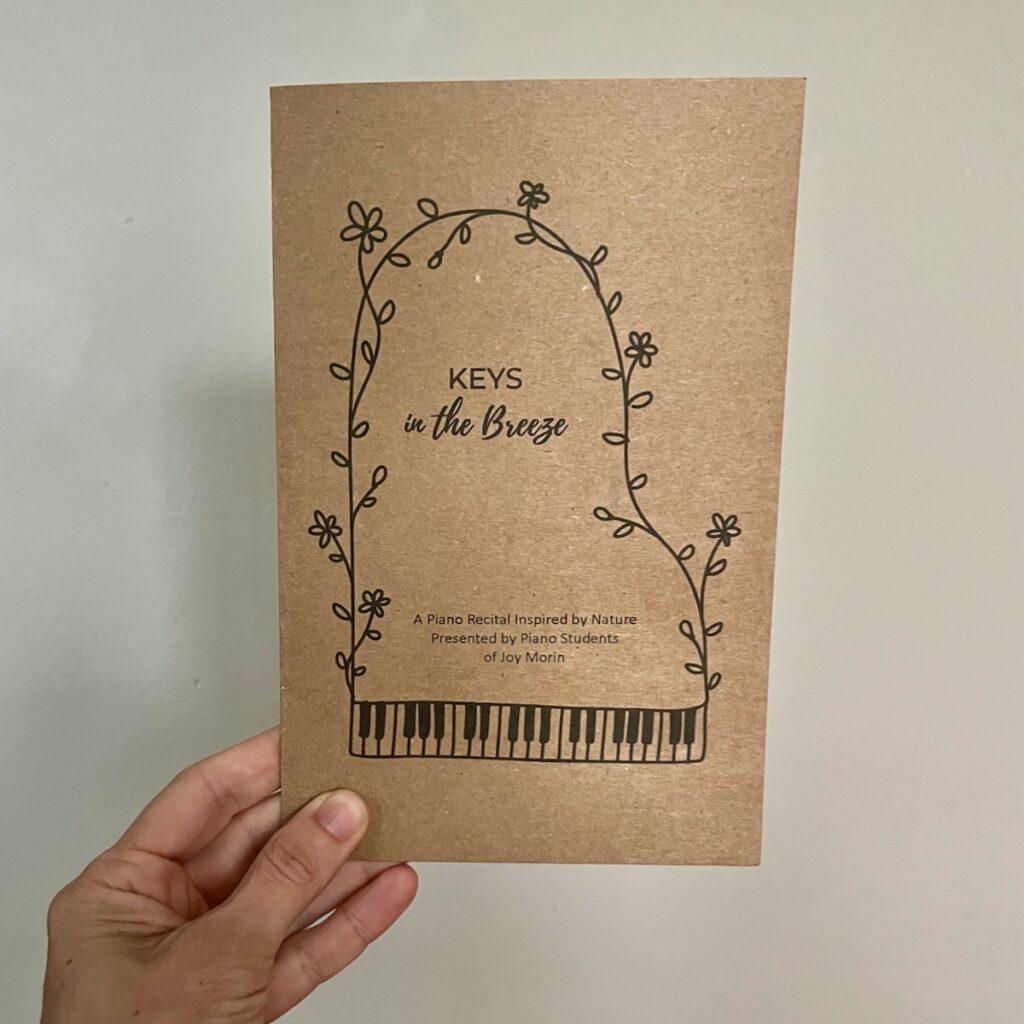 This template is print-friendly, requiring only black ink. It can be printed on paper/cardstock in the color of your choice or plain white. In the photos above/below, I used brown Kraft paper.
Note: This post contains Amazon affiliate links. Thanks for supporting my work!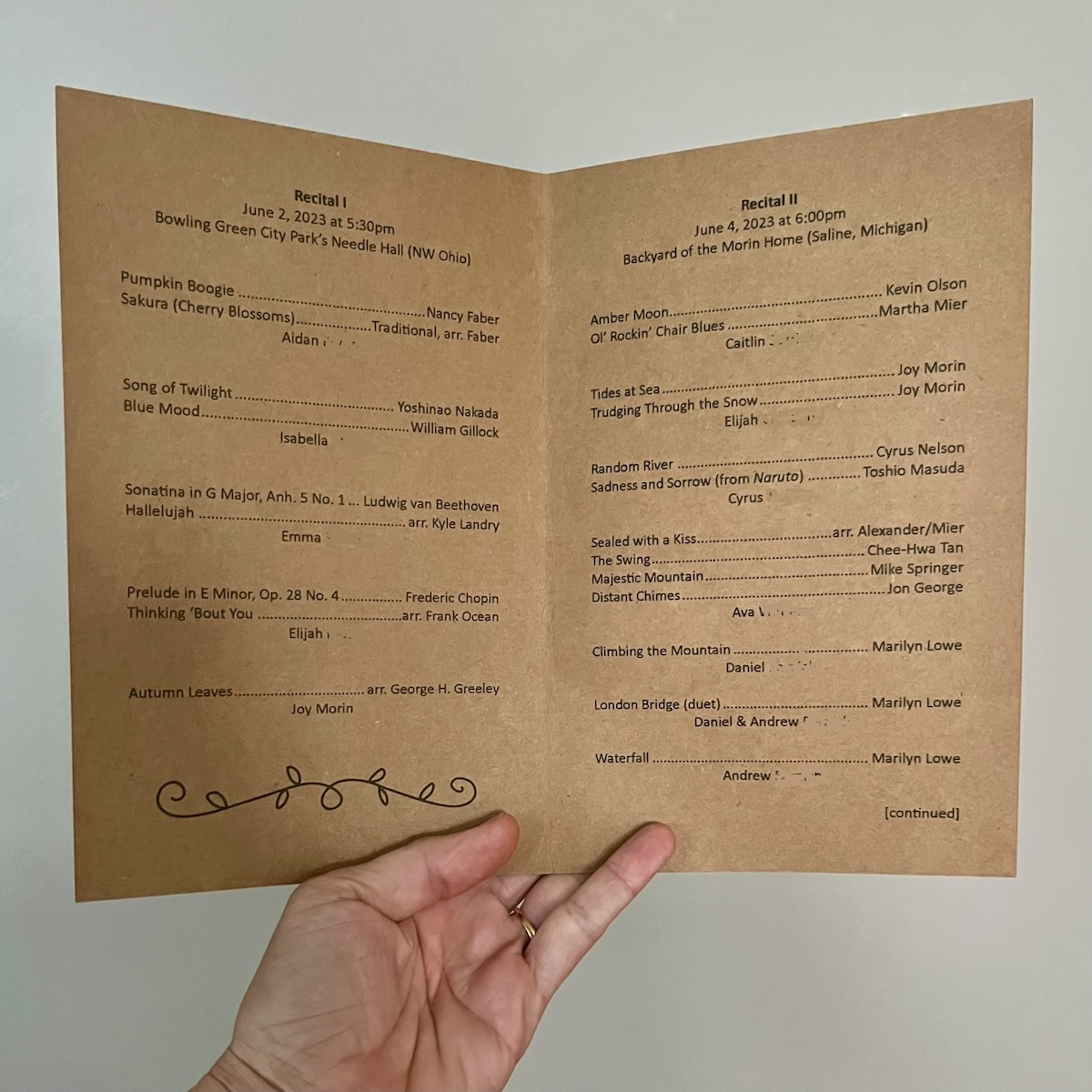 As is, there is space for 18 performers each performing two pieces, or 24 performers each performing one piece. Of course, you can fit more or fewer performers as needed by adjusting or removing the artwork elements, sizing the font differently, etc. Feel free to alter the template to your liking.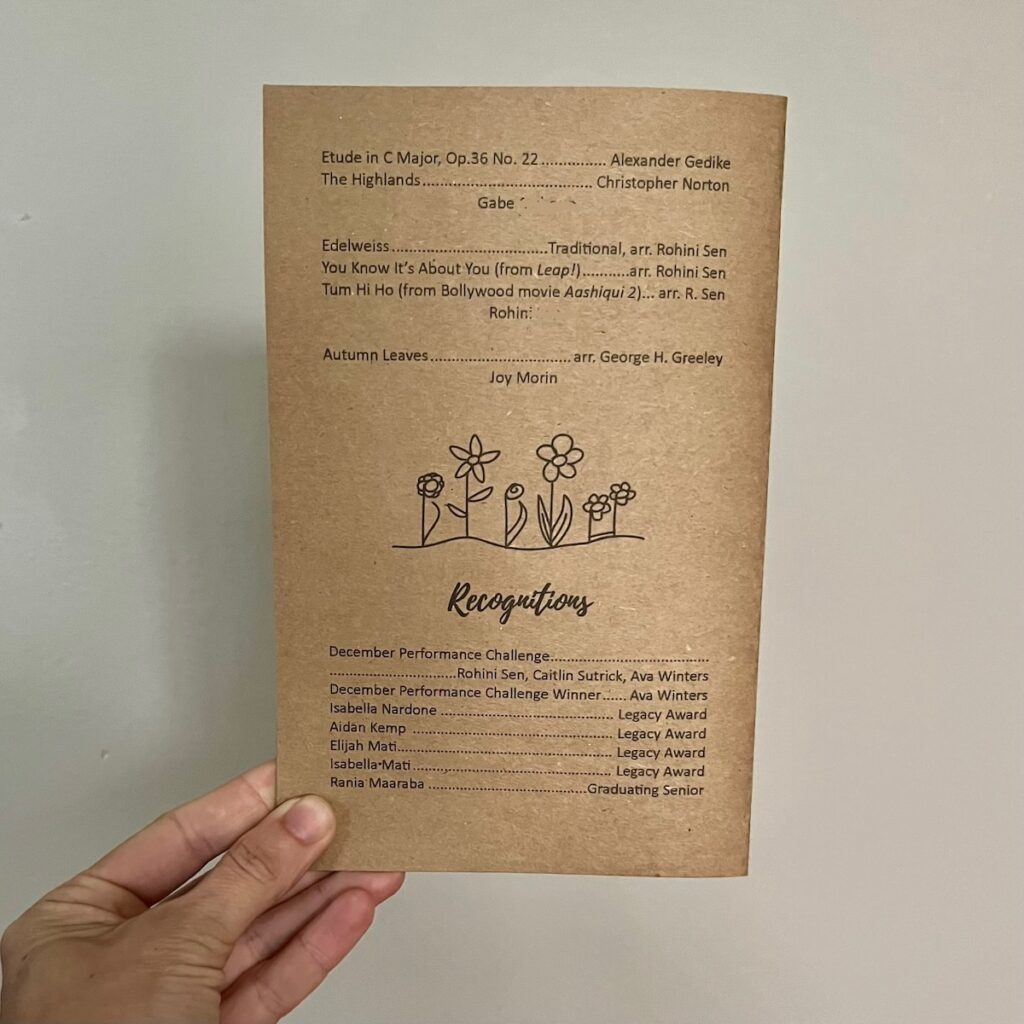 At the end of the template, there is an optional section for "Recognitions" — where if you wish you can recognize students who have earned certain awards, goals, or challenges throughout the year.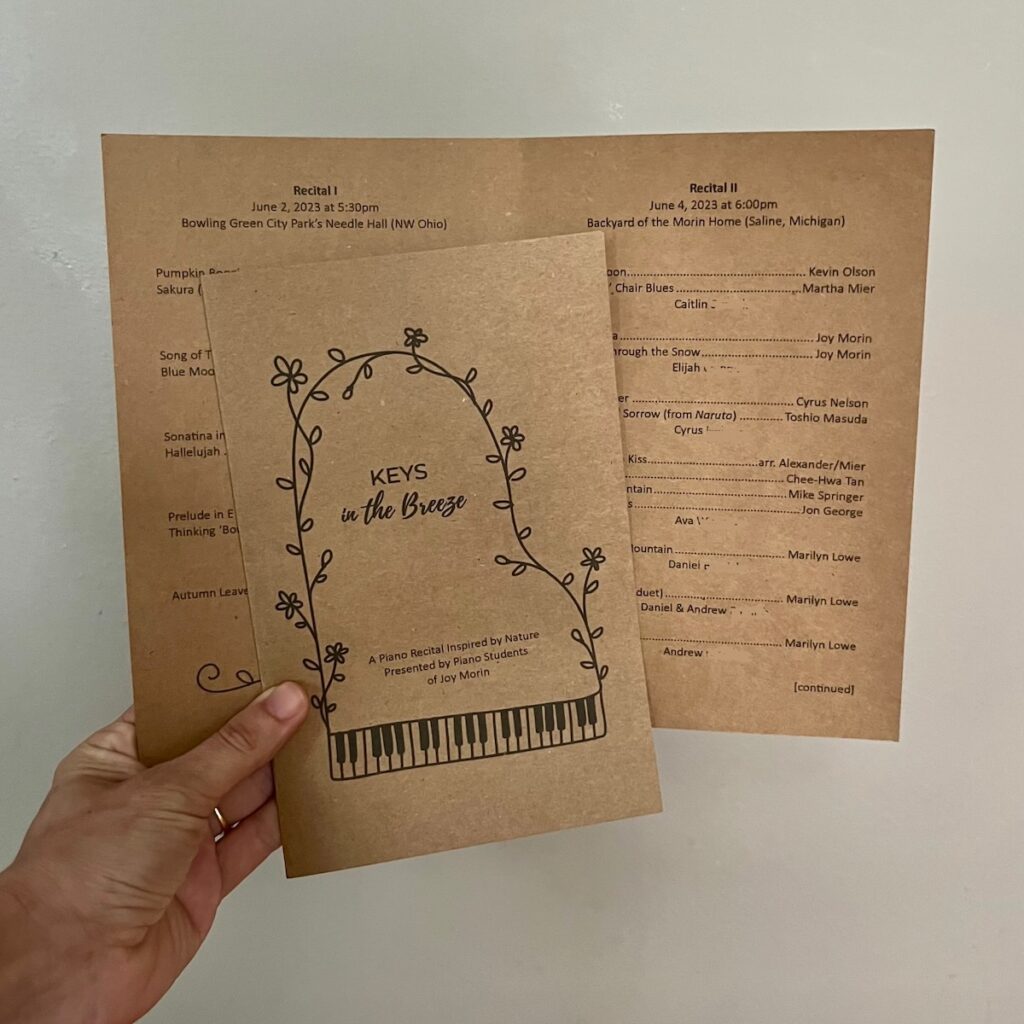 To download, visit Printables > Other Resources and scroll down to the Ps for "Piano Recital Program Template #5."
Piano Recital Program Template #6 (477.8 KiB, 204 hits)
I hope you'll enjoy using this template for your own studio recitals!