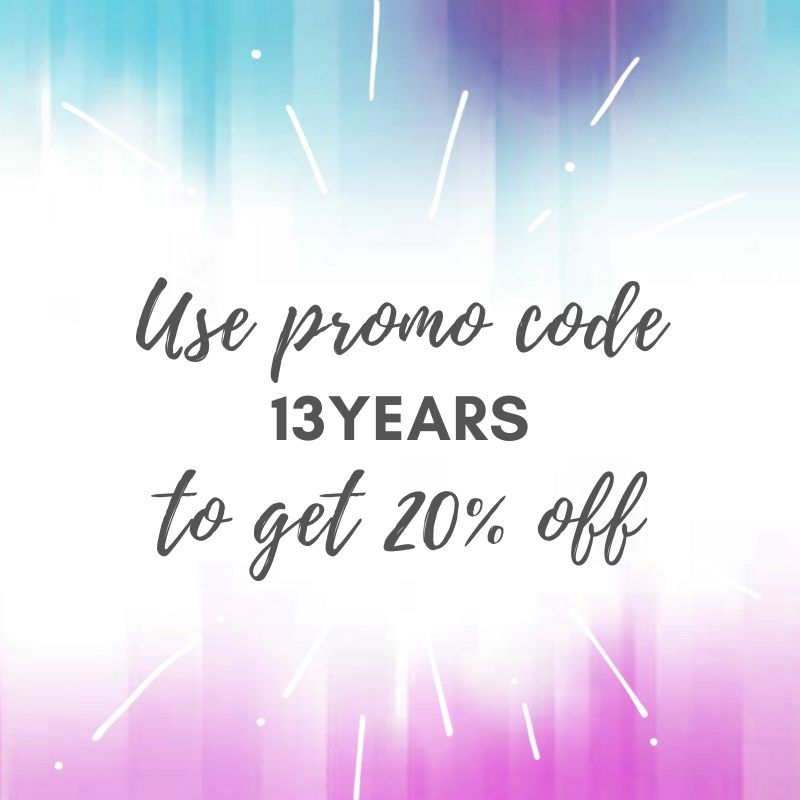 It's time to announce the thirteen randomly-selected winners of our giveaway celebrating ColorInMyPiano.com's 13th birthday. Congrats goes to Benjamin, Phyllis, Lynn, Emily, Karen, Lori, Debbie, Susan, Naomi, Renee, Elizabeth, and Valerie! Winners, please check your inbox for an email from me.
Everyone else — thank you so much for entering and THANK YOU for the thoughtful comments! It made me smile to hear about which resources have been your favorites over the past few years.
Here's hoping to many more years talking about piano teaching here at ColorInMyPiano.com!
PS: Don't forget — my once-a-year 20% off sale continues through March 31, 2022. Enter the promo code 13YEARS during checkout to receive 20% off all items in the shop! Take a peek here. I hope you'll find something for you and your students to enjoy. Thanks for supporting my work!