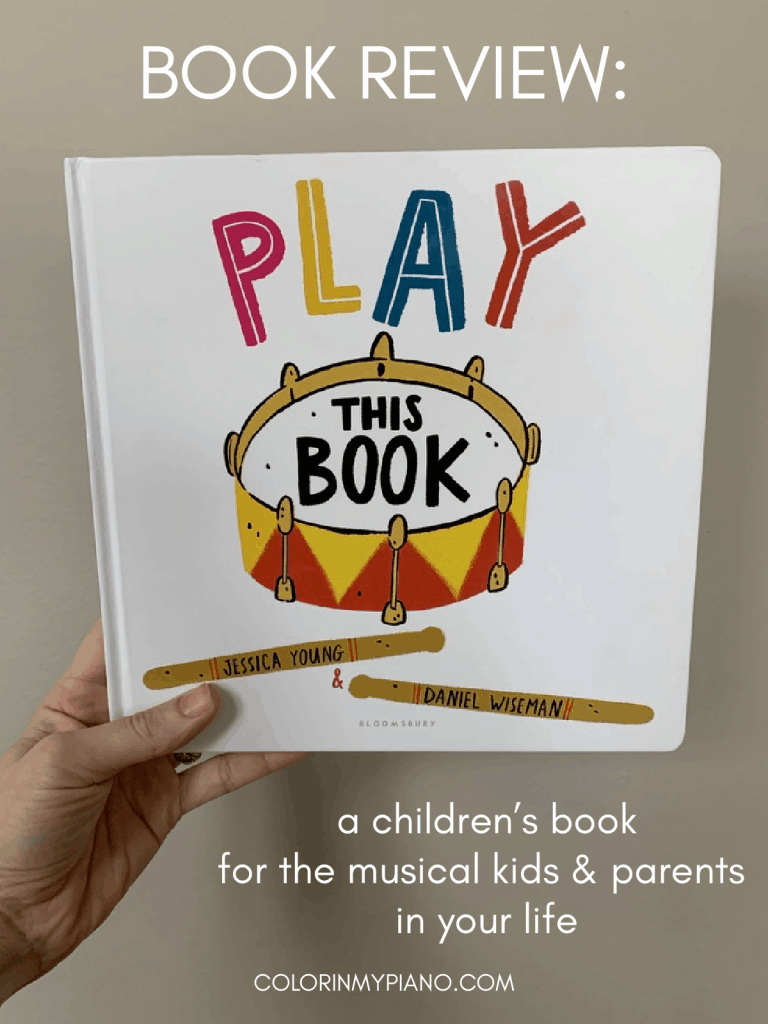 My little daughter, Aria, is ten months old now (can you believe it?). Since early on, we made it a priority to have plenty of baby-safe books around, kept within easy reach. Inspired by Pinterest, we put up a set of IKEA Mosslanda photo ledges (also available in black, and in a longer size) in our living room to hold our children's books.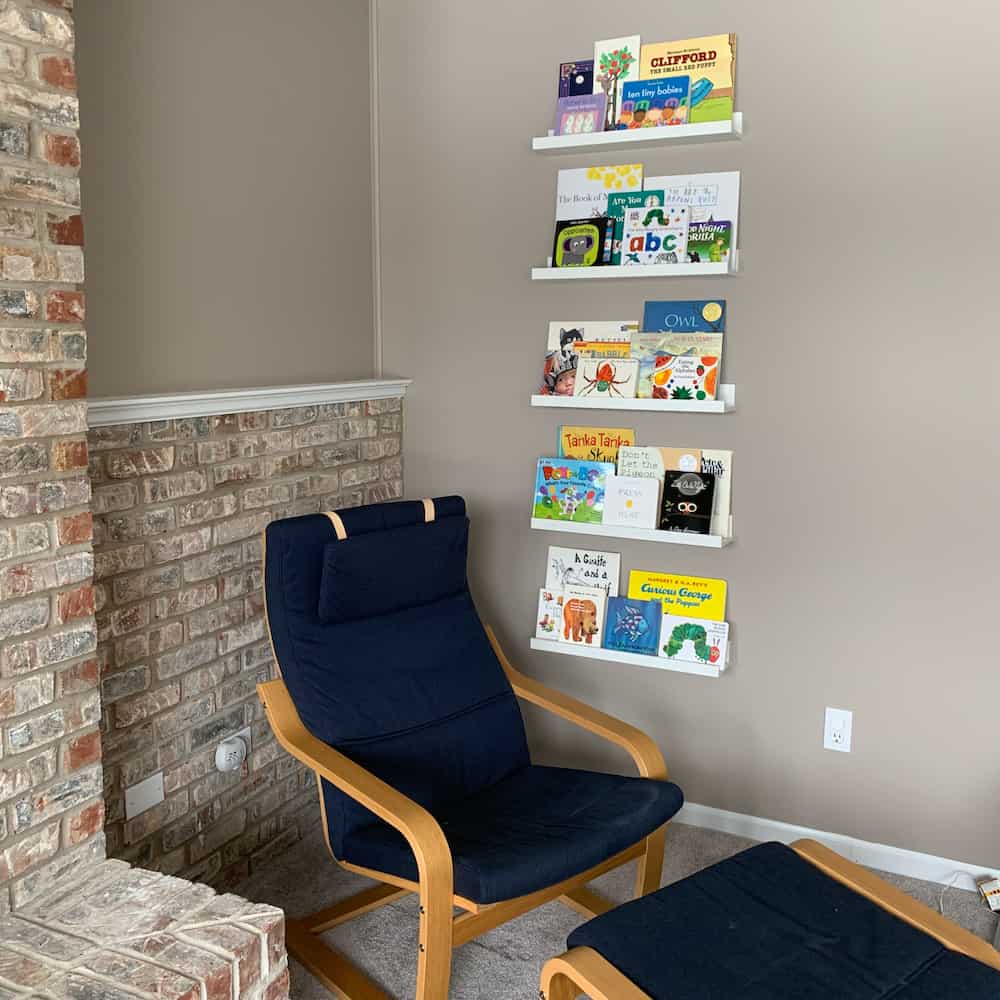 We enjoy sitting with Aria and reading together. She also enjoys reading by herself, after pulling the books off the lowest shelf. 🙂 It amazes me how long she can sit by herself and entertain herself while flipping through her books.
Some of our books were gifts, while some were purchased at our local thrift store, and still others were ones I specifically searched out and purchased new. As a piano teacher, I'm always interested in finding music-related books to add to her library. Today, I'm going to share my review of a book I happened across on Amazon that has become a fast favorite — for both Aria and myself!
It's called "Play This Book", by Jessica Young & Daniel Wiseman.
Disclosure: Please note that the Amazon links in this blog post are affiliate links, which means I will earn a small percentage when you make a purchase using my links. As always, my reviews contain only my honest opinions. Thanks for supporting my blog!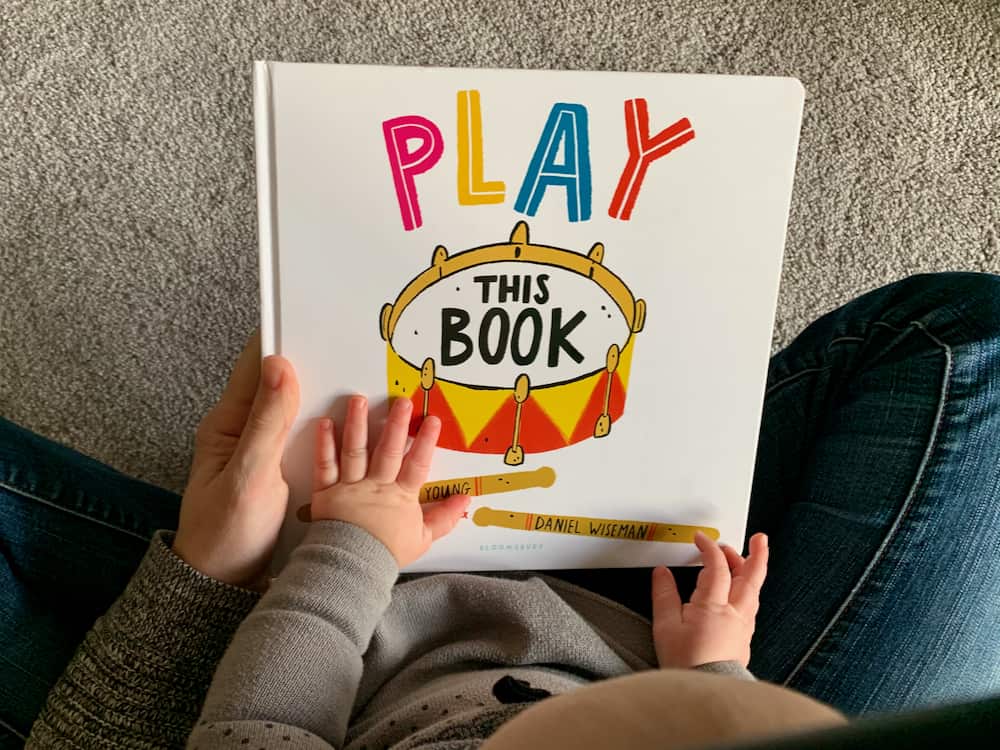 The book begins by inviting readers to join the band. Throughout the book, a variety of musical instruments are presented, with the invitation to "play" the instrument by interacting with the book and/or making sound effects. "Play This Book" reminds me of the popular "Press Here" book, except that this is about making music!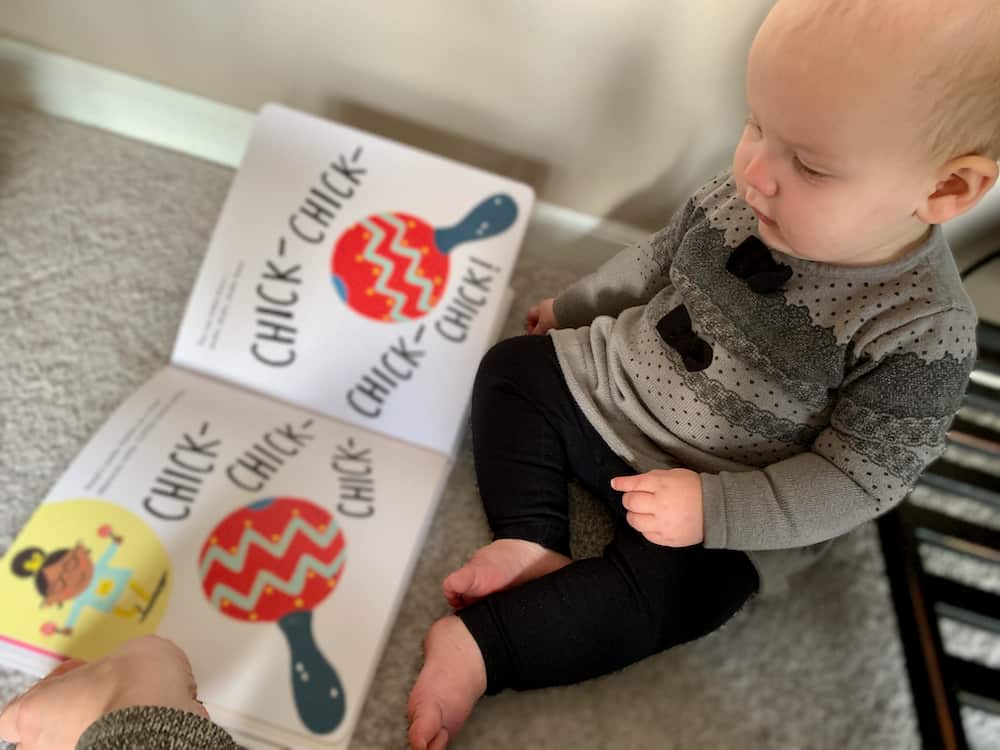 Here's my favorite spread from the book. We piano teachers have to appreciate the piano page. 🙂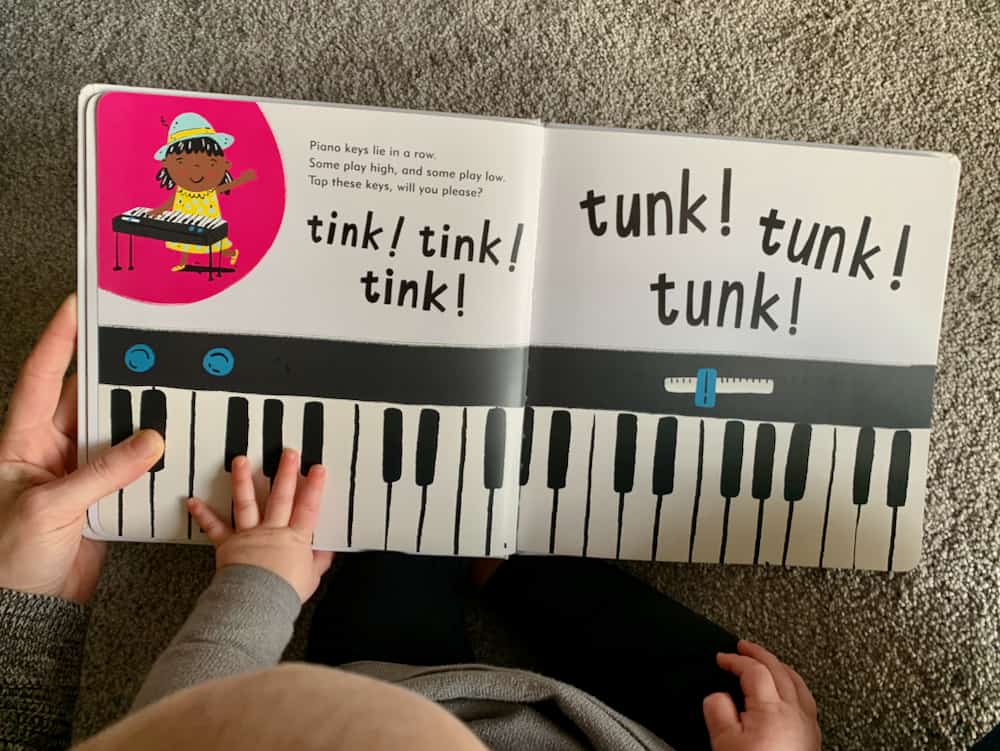 The words throughout the book are rhythmic and flow nicely when read aloud. At Aria's current age (10 months), she tends to be ready to turn the page before I have time to read everything, so I just summarize and we make the sound effects and movements together. As she grows older, she will appreciate more of the storyline throughout the book. Still, the book is a current favorite for us both.
Take a look at Aria's face when we do the cymbal crash page!
I love that pages are sturdy, so I don't have to worry about Aria ripping the pages.
Bottom line: I highly recommend "Play This Book" for anyone with little ones in their life. Children tend to be attracted to music, so I'm confident ANY family would enjoy the interactivity of this book and learning about instruments. For a musician-parent, it's definitely a must-have. I also think it would be great for music teachers to put in their music classroom or studio waiting area.
"Play This Book" makes a great gift for any baby or young child. In fact, we gifted a copy to our niece for Christmas this year. I paired the book with a couple of mini maracas, because I had noticed our niece was attracted to Aria's maracas and thought she might enjoy having a set of her own!
Check out "Play This Book" here on Amazon.
Next, I plan to purchase the author's related book, "Pet This Book." I anticipate it will be just as much of a hit!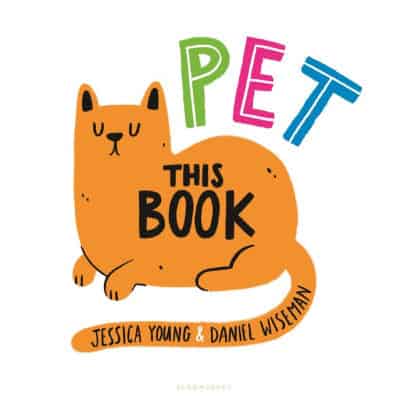 Just for fun, I thought I would share a shortlist of some of Aria's other favorite books right now:
Want to check out more of my favorites for life with littles or piano teaching? Check out all my Amazon recs here!
---
Your turn: What are YOUR favorite children's books? Please share in the comments below. I would love to hear your recommendations!