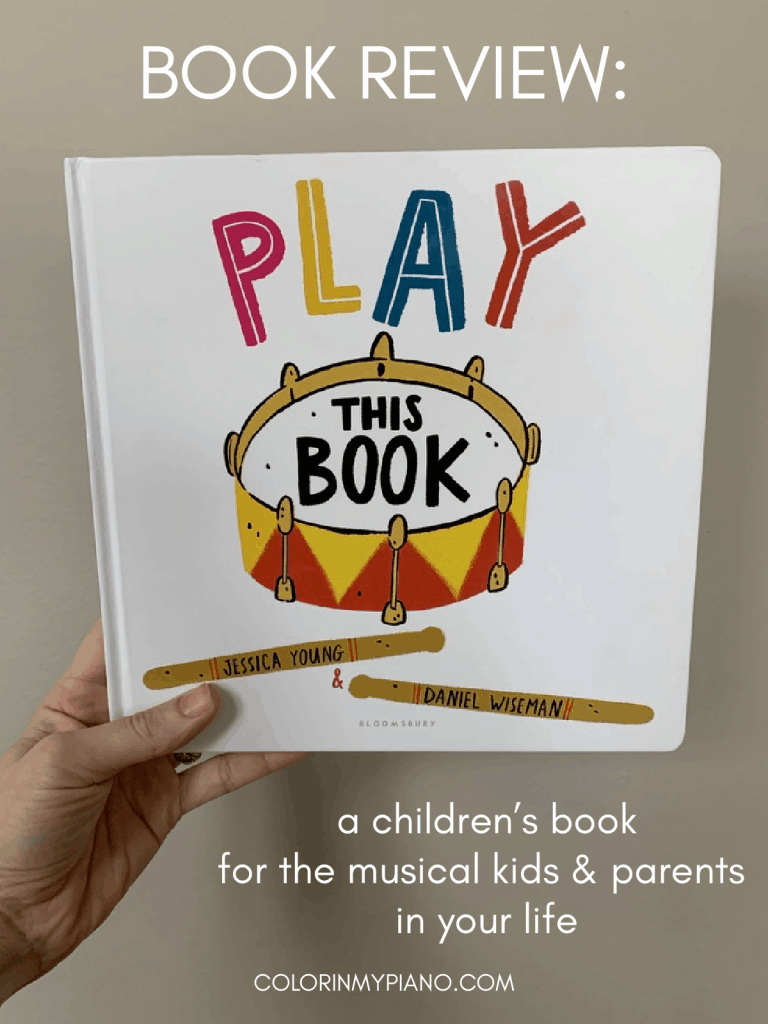 My little daughter, Aria, is ten months old now (can you believe it?). Since early on, we made it a priority to have plenty of baby-safe books around, kept within easy reach. Inspired by Pinterest, we put up a set of IKEA Mosslanda photo ledges (also available in black, and in a longer size) in our living room to hold our children's books.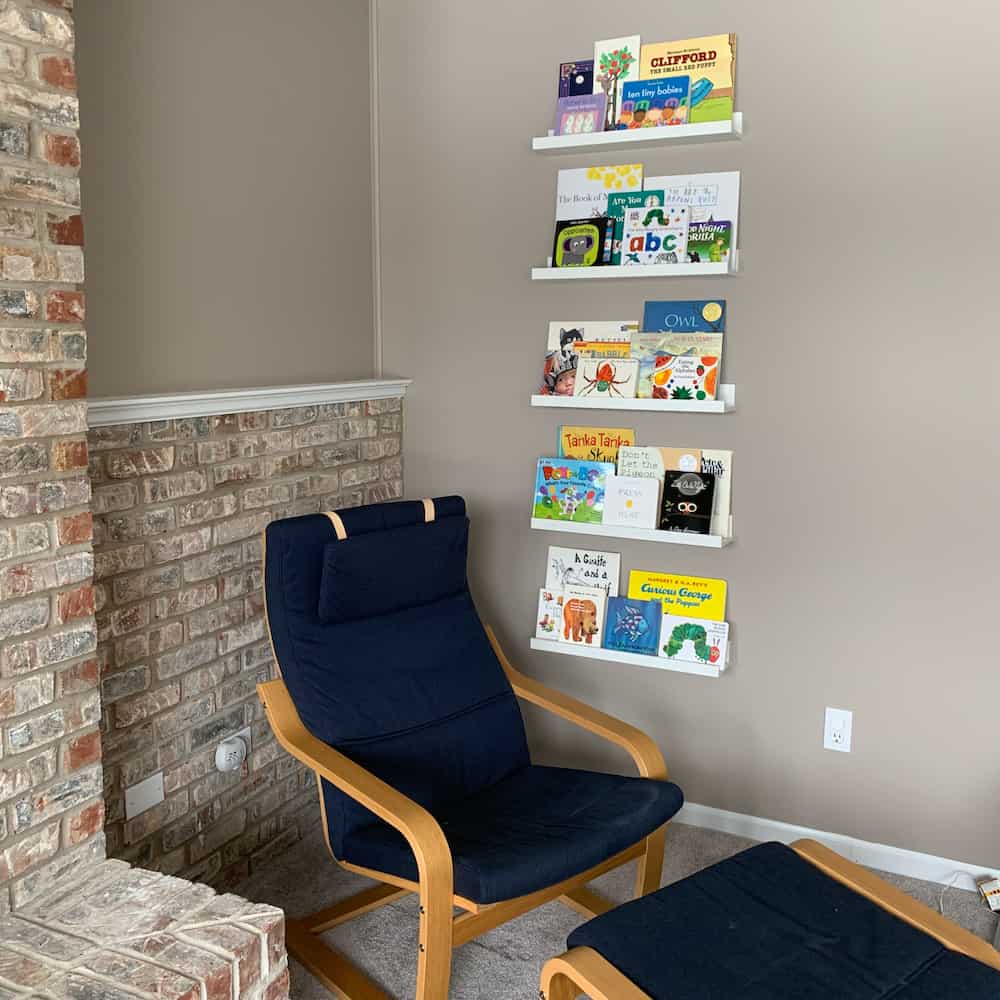 We enjoy sitting with Aria and reading together. She also enjoys reading by herself, after pulling the books off the lowest shelf. 🙂 It amazes me how long she can sit by herself and entertain herself while flipping through her books.
Some of our books were gifts, while some were purchased at our local thrift store, and still others were ones I specifically searched out and purchased new. As a piano teacher, I'm always interested in finding music-related books to add to her library. Today, I'm going to share my review of a book I happened across on Amazon that has become a fast favorite — for both Aria and myself!
It's called "Play This Book", by Jessica Young & Daniel Wiseman.
Continue reading

"REVIEW: "Play This Book": A Children's Book for the Musical Kids & Parents in your Life"