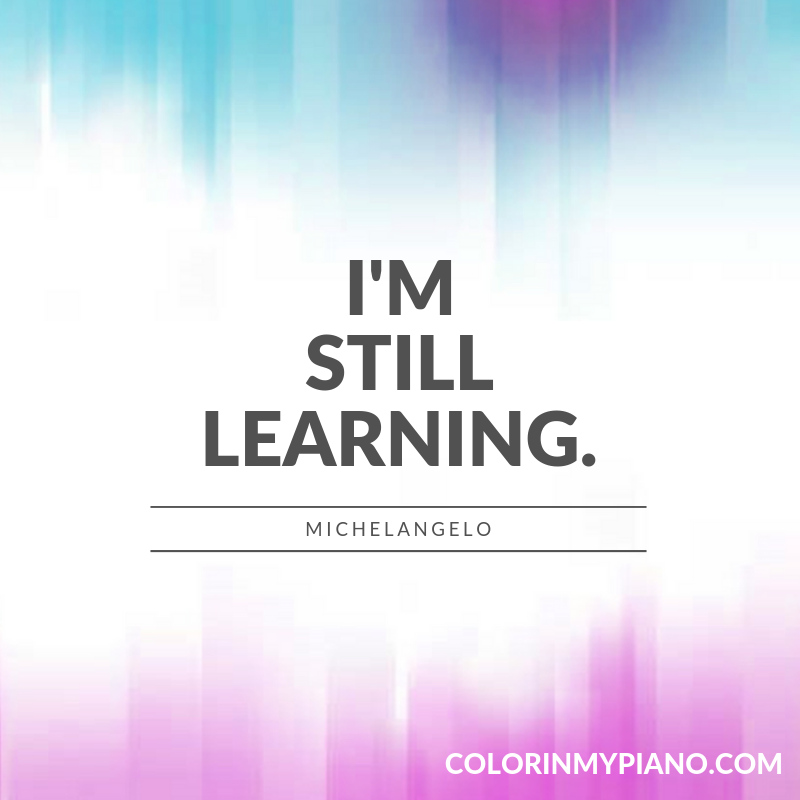 "I'm still learning." –Michelangelo
This quote is remarkable, especially coming from such a great artist and as his last words!
So, let's talk about this quote. I, for one, want to never stop learning! You too? How do we continue learning as teachers? And how can we nurture our students to adopt this outlook, too?
Here are some of the points you'll hear in the video below:
How we can position ourselves as coaches, working alongside students, so they are experiencing a certain level of independence during the learning process. It's not about transferring certain knowledge from our brains into theirs; it's about helping them grow their own knowledge.
We teachers don't always know everything. 🙂 I think it's great when we can admit this to students, and explore solutions together!
I tell the story of a teacher of mine who was always working to improve his teaching, and how inspiring that was to me when I was a teen.
Video links: YouTube | (Facebook link coming soon — Facebook has been having technical glitches all day today!)
I hope you enjoyed the video! For more videos, check out the playlist here.
P.S.: Looking for a way to purpose your professional development? I've got two ideas for you! 1: My upcoming session of my online course, Excellence in Piano Teaching. Learn more here. 2: My three-day Piano Teacher Retreat this summer, held at my home in Northwest Ohio. I'd love to have you be part of it! Learn more here.