Years ago, I remember meeting Wendy Chan and her Music Escapades Shoppe. Well, recently I reconnected with her and learned about the relaunch of her online shop! I was pleased to chat with Wendy again and check out her resources.
When we chatted, Wendy asked if I'd be interested in reviewing any of her teaching resources. I replied that I'd definitely be interested in her Grand Staff Magnetic Dry-Erase Board. She, in turn, sent me not only that, but three of her other teaching resources as well. How generous! Pictured below are the four items she sent.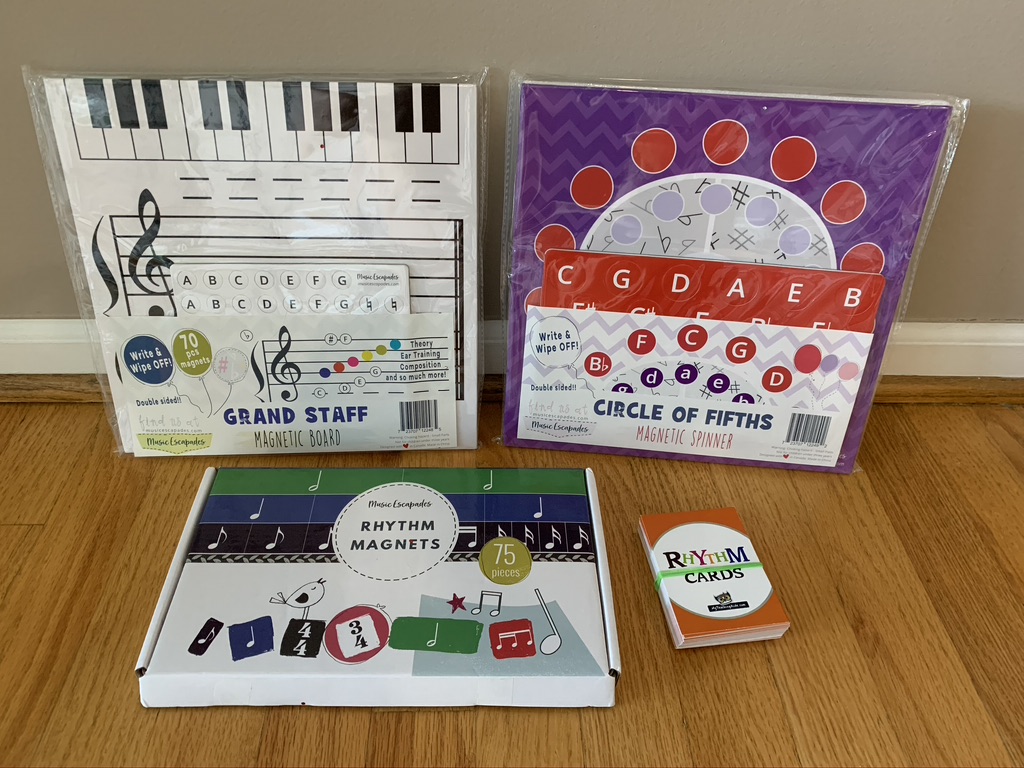 In this blog post, I will share my personal thoughts and photos about each item. Please continue reading, and be sure to learn how to get a discount code and enter the giveaway at the end of this post.
1. Grand Staff Magnetic Dry-Erase Board
Wendy's Grand Staff Magnetic Dry-Erase Board has been quite useful during my recent teaching, especially while teaching online right now due to Covid-19.
Continue reading

"Review & Giveaway: Wendy Chan's "Music Escapades Shoppe" Teaching Resources"